We were commissioned by the Hong Kong Jockey Club to produce this 1.7 meters long model.
This 1:100 scale model was constructed on March, 2015.
Since the police station was built in 1864, there were no more drawings for us to use when planning production.
We went to the Central Police Station (CPS) site to take a large number of photos to provide substitutes for our design team to reference.
They carefully edited the photos to fit into Auto Cad and transformed them into 1:100 scales.
This reconfiguration process was essential to maintaining a high level of detail.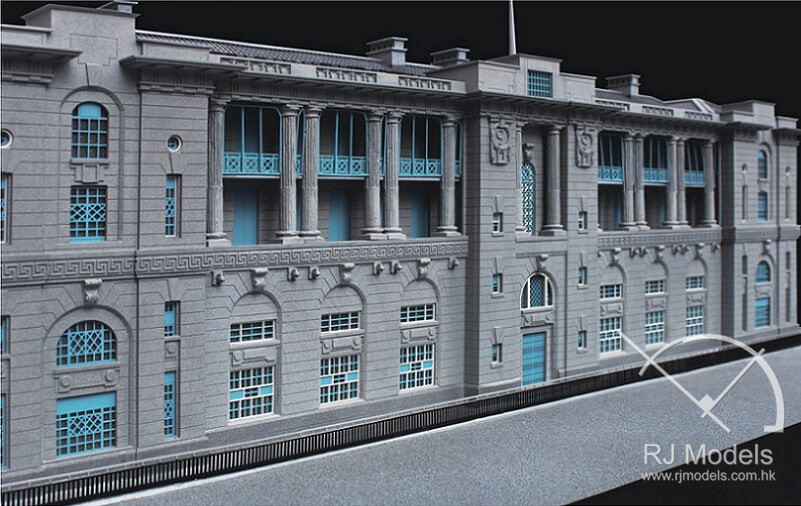 While we were at the police station, we also invited along designers from Purcell.
They obtained accurate colors and textures.
After various discussions and confirmation processes, our senior architectural model makers collaborated to combine the different processes of the model.
Now the architectural model is located at the CPS site in Hong Kong.
We are proud to have constructed the model of the CPS, one of Hong Kong's most well known landmarks.
Contact

RJ Models

& Start Making You the Top
"
Our vision is making the top quality architectural models to everywhere in the globe.
"