December in 2016 was a busy month and some of the projects are still ongoing – here's one we are very proud to finish the stunning scheme model "Dubai Harbor" project, with 8.5 m x 5.7 m in scale 1:350.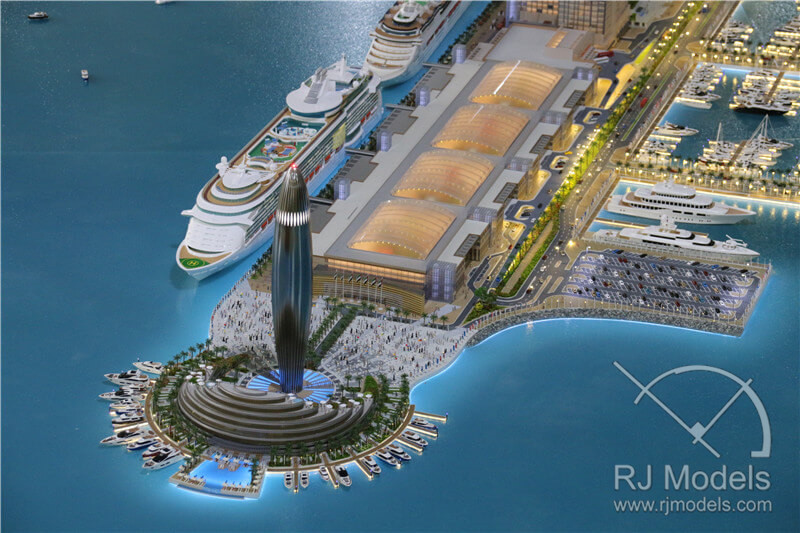 When we were commissioned to build the model in early December, it means we only have 1 month to finish and delivery the "Dubai Harbor" project to Dubai from Hong Kong within a tight deadline, we arranged more than 150 professional architectural model makers to major of the model making project, to ensure the model was on site looking its best for the event.
Eventually, our architectural model making experts finished the mission with a very good result.
The scheme model "Dubai Habor" has been designed for use in a permanent marketing suite to represents a unique and innovative new addition to the Dubai's tourism landscape.
The scheme model also encourages attracting new projects and promoting more investments that will contribute to bringing to the region in Dubai.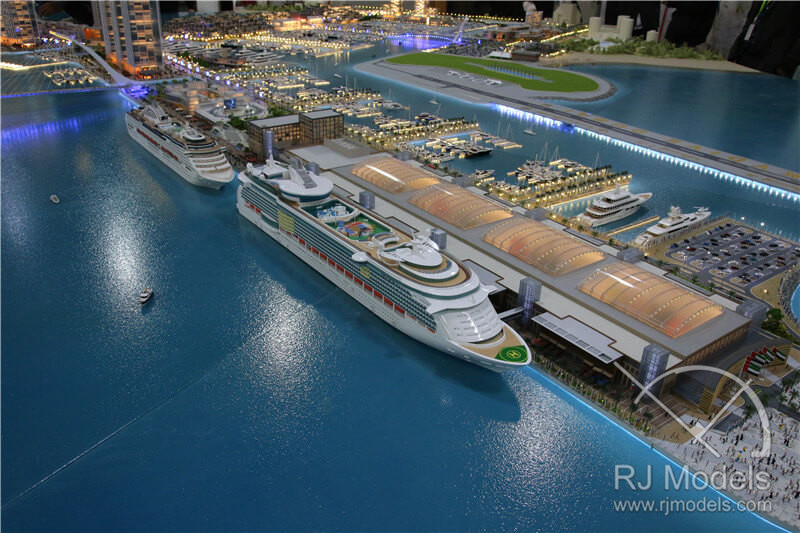 The 20-million-square-meter Dubai Harbor project model provides a visual demonstration of the urban area and the complex networks which are being developed by Meraas Holding and includes a 135-meter high tower, the Dubai Lighthouse, which is a luxury hotel with a viewing platform.
There also are an entertainment and the Skydive Dubai shopping center, a yacht club, a cruise terminal and the best residential buildings and hotels.
The Dubai Harbor project model will be Integrated explain the best destination and home of luxurious lifestyle with the viewers.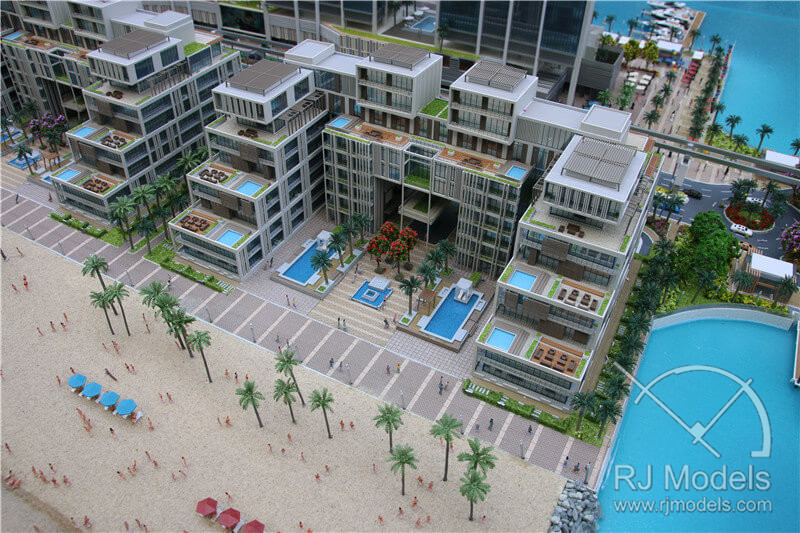 Dubai Harbor project which is no doubt that is Dubai's new iconic development.
We look forward to seeing its development after 4 years.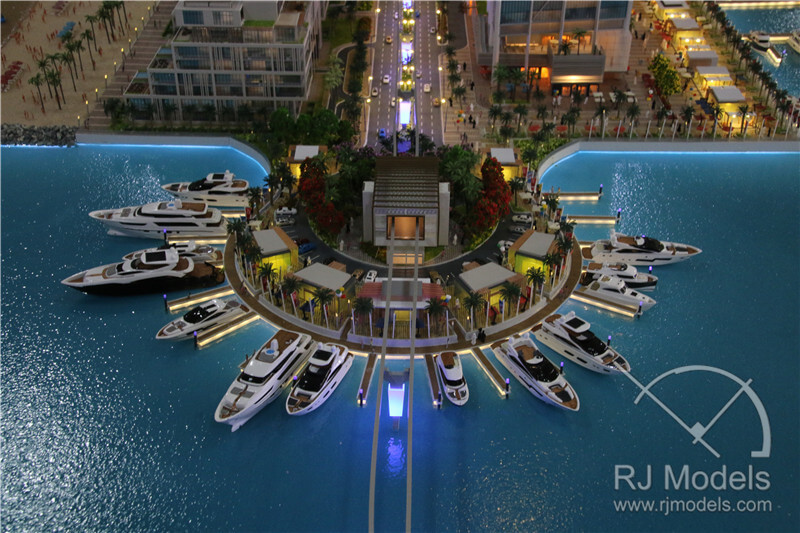 Highlights of the strikingly beautiful Dubai Harbour New Project:
1. Dubai's new iconic development by Meraas,
2. Dubai Harbor Project is spread over an area of 20 million sq. feet.
3. A world-class waterfront destination that adopts a culture of innovation and offers the highest standards of luxury
4. Features Skydive Dubai and Dubai International Marine Club
5. Streets at Dubai Harbor turn into formula circuit track
6. Includes the largest marina in the Middle East that can accommodate 1400 yachts
7. Can accommodate large yachts of 85-meters long
8. Includes a cruise ship terminal that can host 6000 passengers
9. Includes a port for major cruise lines, a terminal, and unique shopping destination
10. Serves as an urban district that includes residential space, retail and leisure facilities as well as high-end restaurants and exhibitions sites
11. Features Dubai Lighthouse a unique architectural icon
12. The 135-meters-tall lighthouse is located at the entrance off Dubai Harbor
13. Dubai Harbor will be completed after 4 years since the beginning of construction work.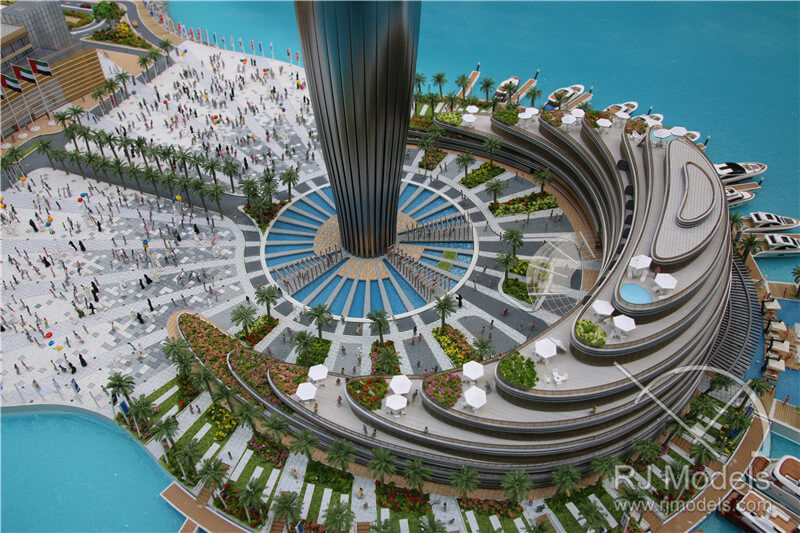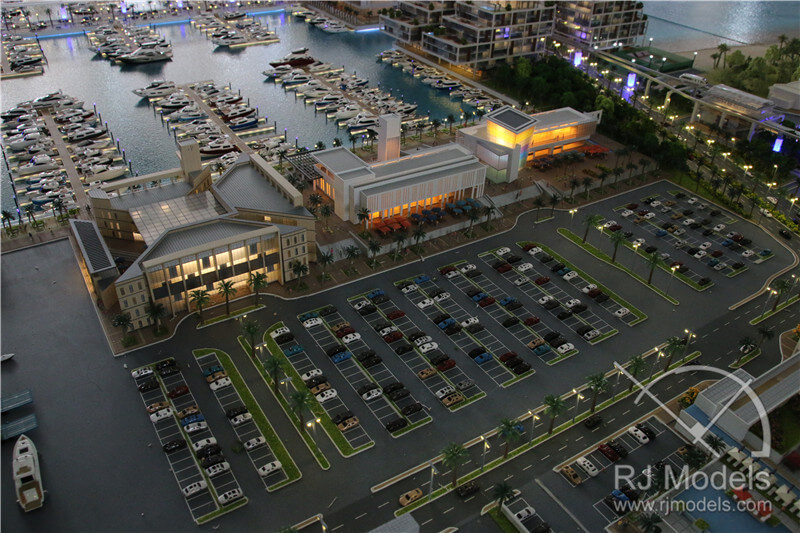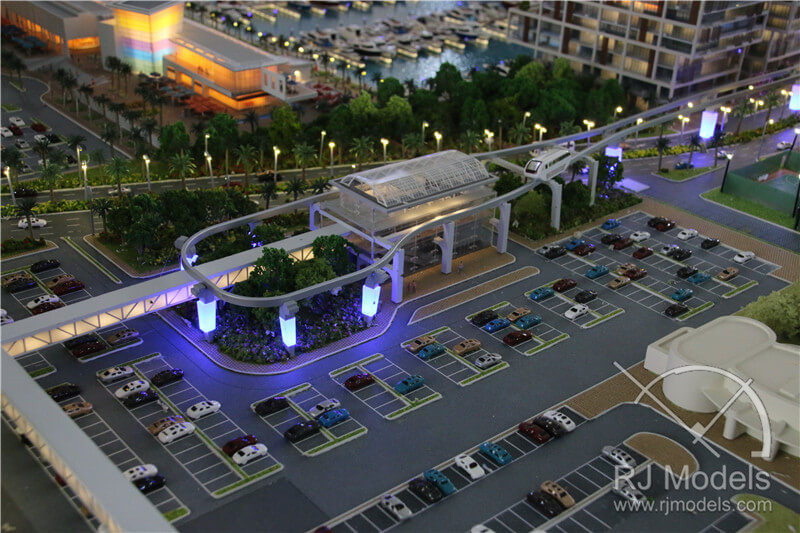 About RJ Models
For 23 years now, RJ Models has grown to be a leader in the professional architectural model makers in the world.
It offers a range of top quality master plan architectural model with a tight deadline for competitive rates.
With RJ Models, clients can enjoy all our team support to focus on your project.
At every stage, RJ Models aims to provide top-quality architectural models to boost your business to all architecture in the world.
For more information:
Contact person: Ray Cheung
Contact email: marketing@rjmodels.com.hk
Tel no: (+852) 2557-0201
Contact

RJ Models

& Start Making You the Top
"
Our vision is making the top quality architectural models to everywhere in the globe.
"