May 25, 2017 – the showcase of top jewelry brand Cartier, Cartier in Motion, curated by architect Norman Foster and his practice, Foster + Partners, opens at London Design Museum.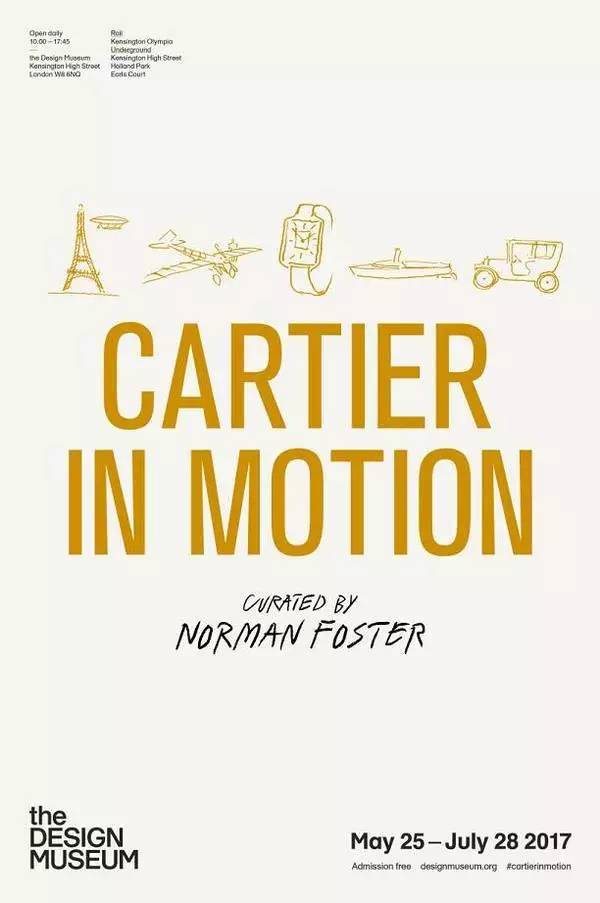 Poster of exhibition 'Cartier in Motion' Curated by Norman Foster, the famous British architect.
From a design perspective, Foster and his practice explore Cartier's extraordinary creativity in watchmaking craftsmanship and its links with the brand's glorious history dating back over to a century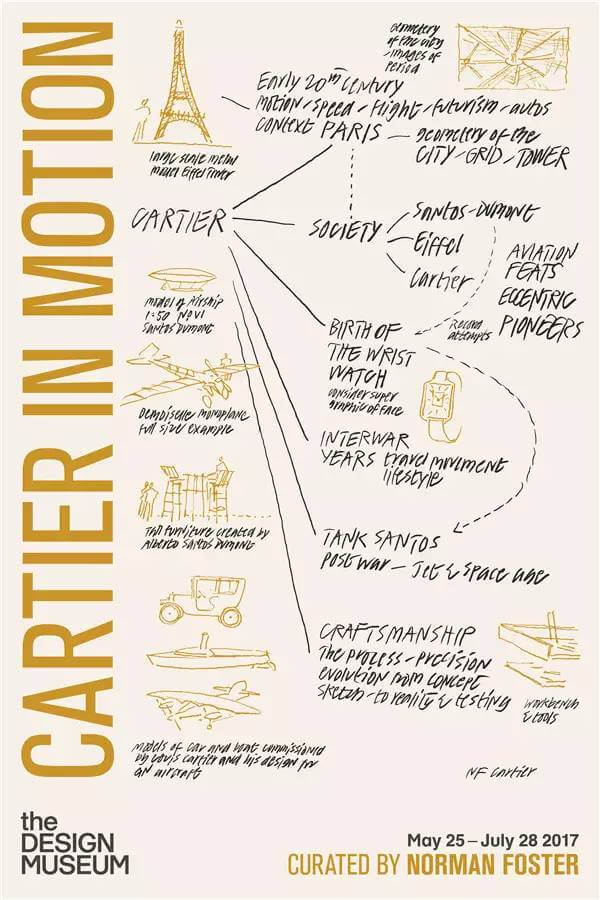 Looking back at the history of development over the last century from the Eiffel Tower
Cartier in Motion includes over 170 eye-opening exhibits from the Cartier Collection, Musée de l'Air et de l'Espace, and Principality of Monaco.
In addition to fine jewelry and watches, there are also epoch-making objects and models including Eiffel Tower, Lunar Excursion Module and aircraft.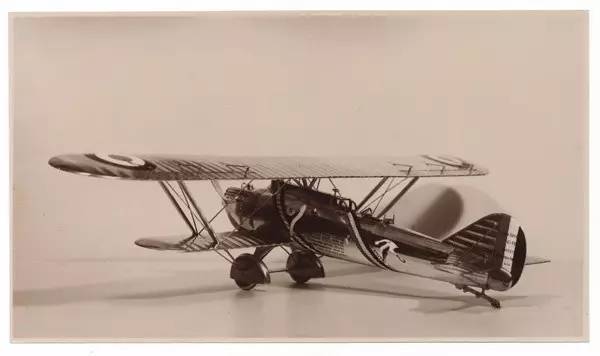 One of the most remarkable exhibits, the Eiffel Tower model, is a replica of the Eiffel Tower first built in 1889.
The model adds elegance of Paris to the exhibition and showcases the timeless charm of classics by tying visitors closer to history.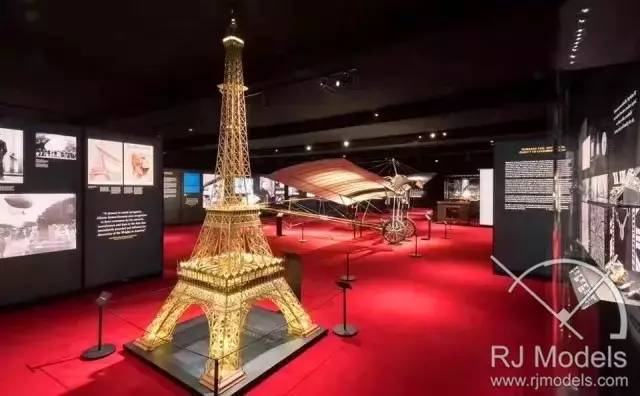 It is said that Norman Foster took the Eiffel Tower model seriously and appointed its long-term partner the RJ Models as model maker.
In spite of the fact that very little reference data is available due to limitations of technology and awareness at that time, the model exactly reproduces the Eiffel Tower built in 1889.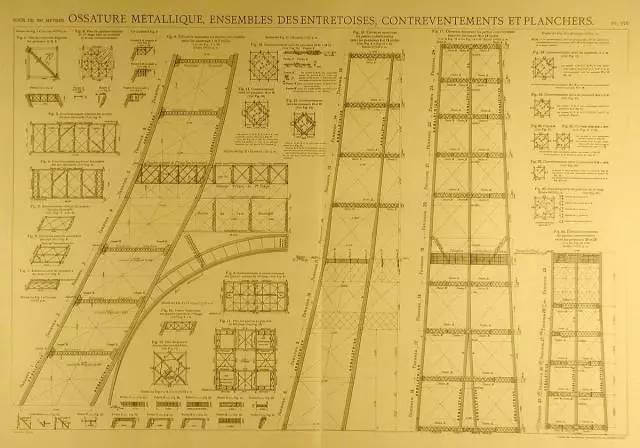 Drawings of the Eiffel Tower
With a few original pictures found by searching through historical data, RJ Models appointed top designers to draft up to 4GB of 3D model drawings of the original Eiffel Tower over a month.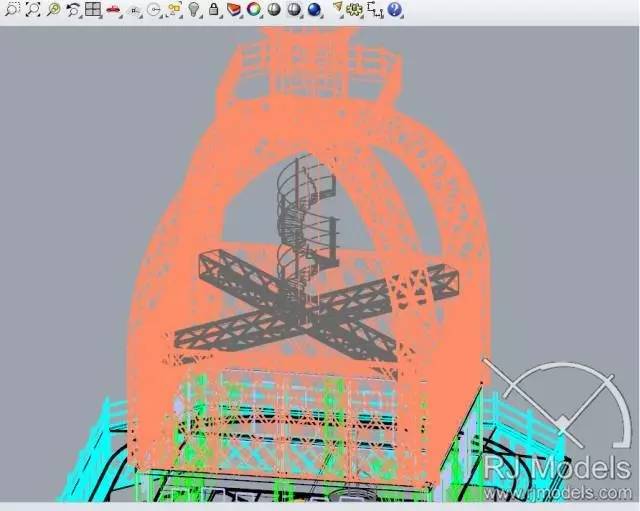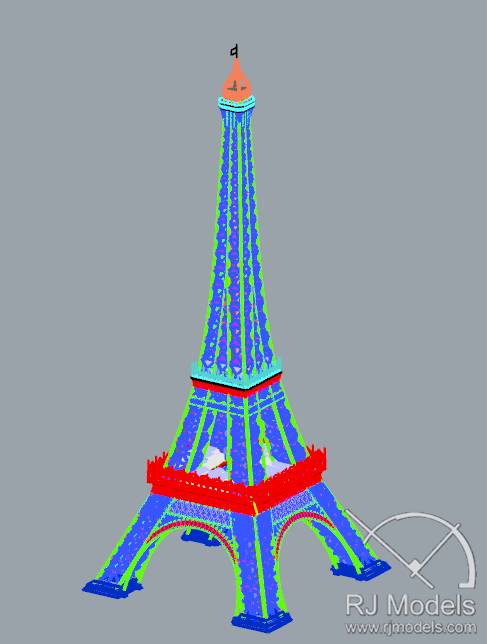 Drawings of the Eiffel Tower in 3D
Finding appropriate material is a task more tedious and arduous than drafting.
The Eiffel Tower body is known to consist of over 18,000 metal parts weighed weighing up to 7,000 tons.
It took 250 architectural model makers to use 17 months to build the Eiffel Tower with 7 million drill holes and 2.5 million rivets.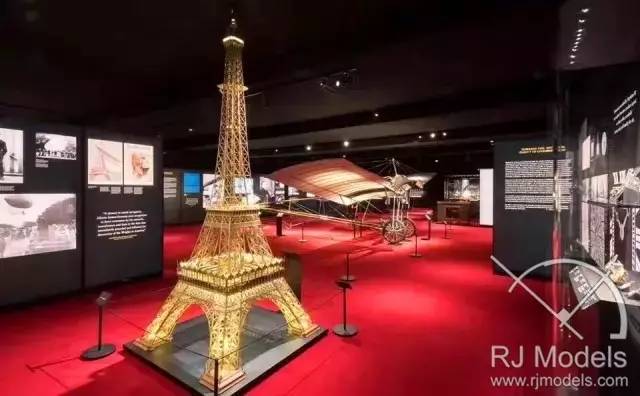 The whole model is made of copper pieces at Foster's request and is much more difficult to splice, connect, polish and install than PMMA architectural models.
Moreover, the color of copper pieces can be affected by humidity and temperature during the splicing process.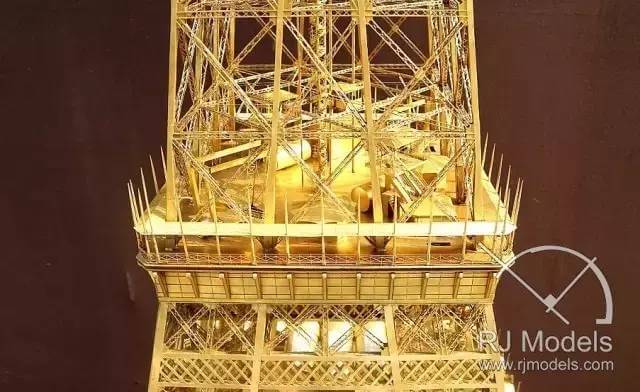 Delicate components of the upper part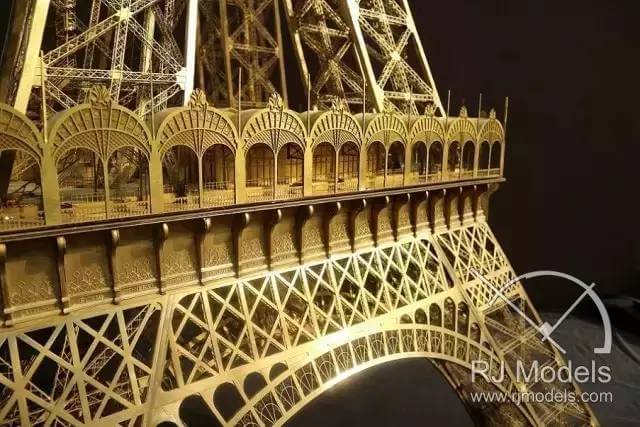 Delicate components of the waistline
RJ Models deoxidized the copper pieces and spliced, connected and polished them carefully.
uring the fabrication process, Mr. Neil Vandersteen, the partner at Foster + Partners, discussed with RJ Models the way in which the model will be displayed and detailed requirements in Shenzhen.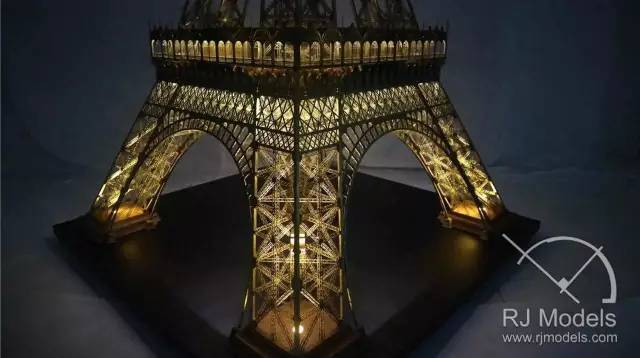 Finally, RJ Models recruited a team of 10 elites to make a model on a scale of 1 to 110 in 100 days.
The 1115 mm x 1115 mm x 2838 mm cooper model looks exactly the same as the Eiffel Tower when it was first built in 1889.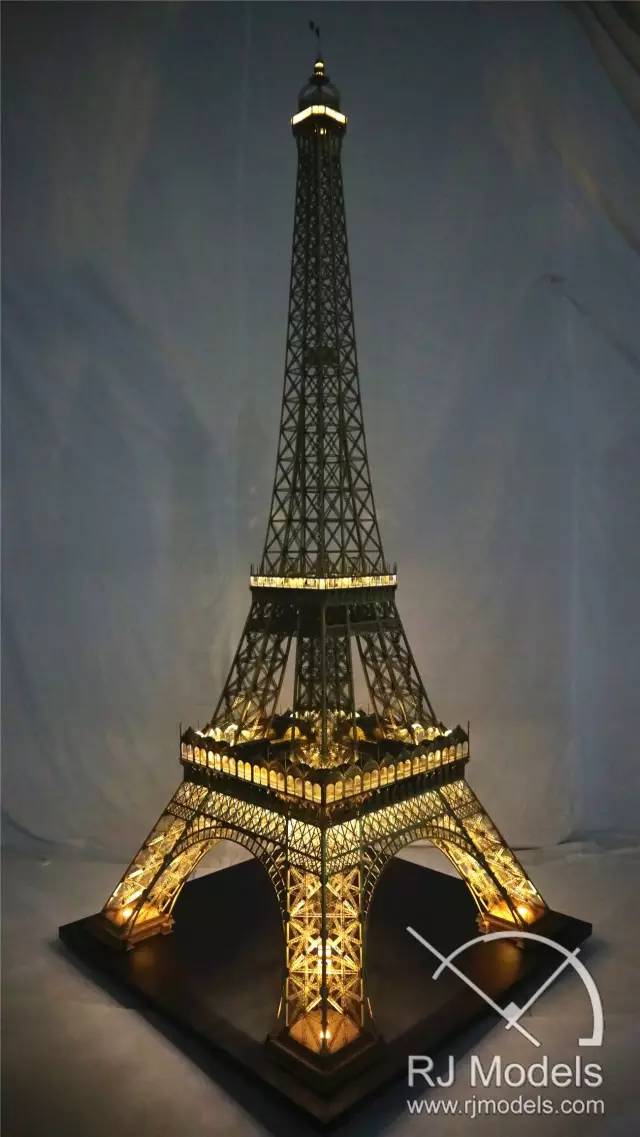 This beautiful replica allows visitors to appreciate the magnificence of the real Eiffel Tower as if they are transported into the past through a time tunnel and is recognized as one of the finest exhibits.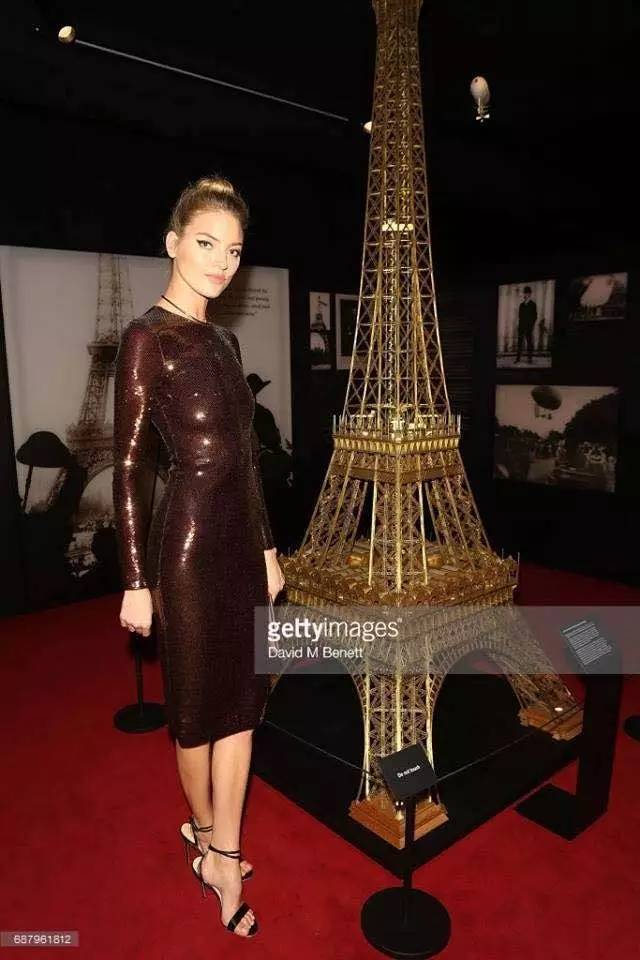 This internationally-acclaimed Eiffel Tower model is also highly regarded by Foster.
He said that the model adds luster to 'Cartier in Motion' and reflects Cartier's noble taste for watchmaking and jewelry design with custom-made material and brilliant golden glow like the Eiffel Tower standing still as time goes on.