Amazing Architectural Model Making Projects in Netherlands by RJ Models
Introduction of RJ Models:
Blessed with a significantly flat topography, Netherlands is also one of the most prosperous low countries in the European region.
Along with its pleasing scenic views, this makes it a haven for building magnificent architecture.
This is where the high-class exceptionality of an architectural model making company like RJ Models comes in.
Creating architectural models is a great avenue to display the artistry and ingenuity of the Dutch in architecture pre-construction.
Such only deserve the worldwide reputation of excellent projects that RJ Models caters to every place they have been.
Read along to see some of the projects our model makers in the Netherlands delivered with professionalism and pride.
Section Model of Church in Netherlands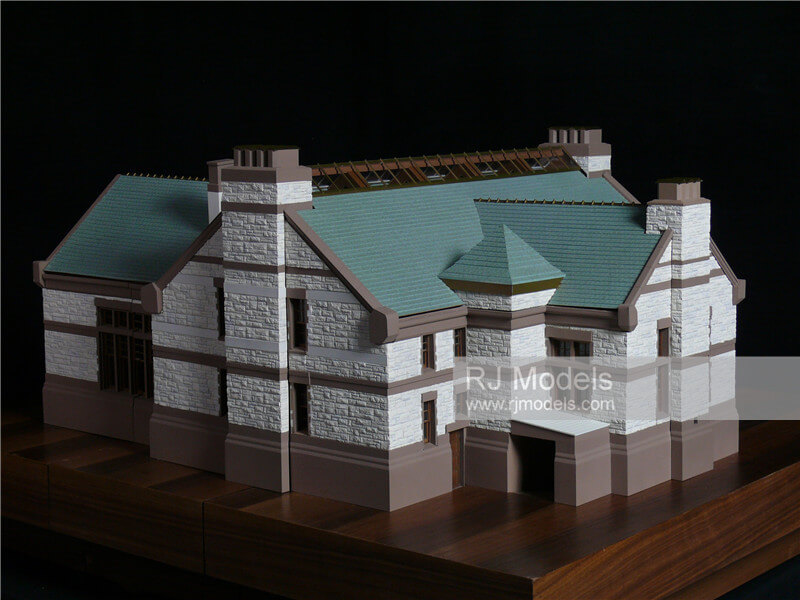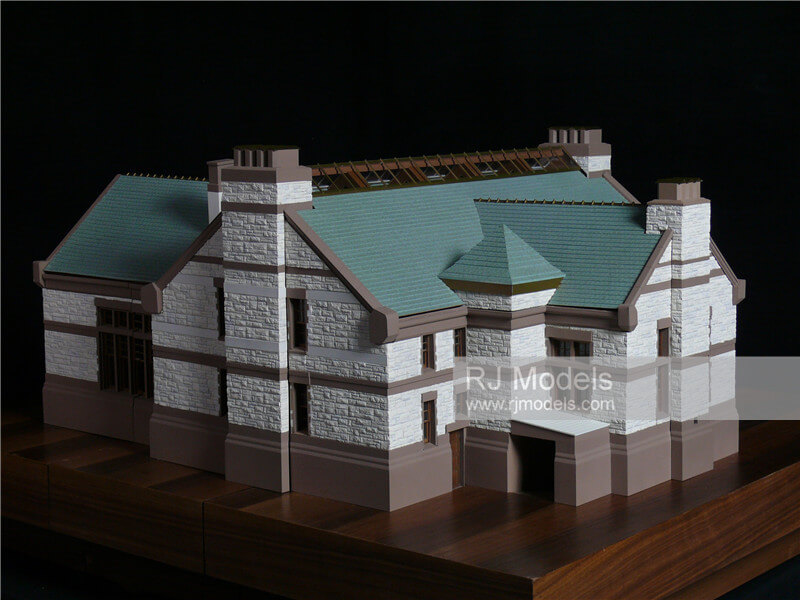 Scale: 1:100 | Size: 600 x 750mm | Production time: 14 days
Architectural models are not limited to promoting the exterior appearances, also of notable importance are the interiors or sections.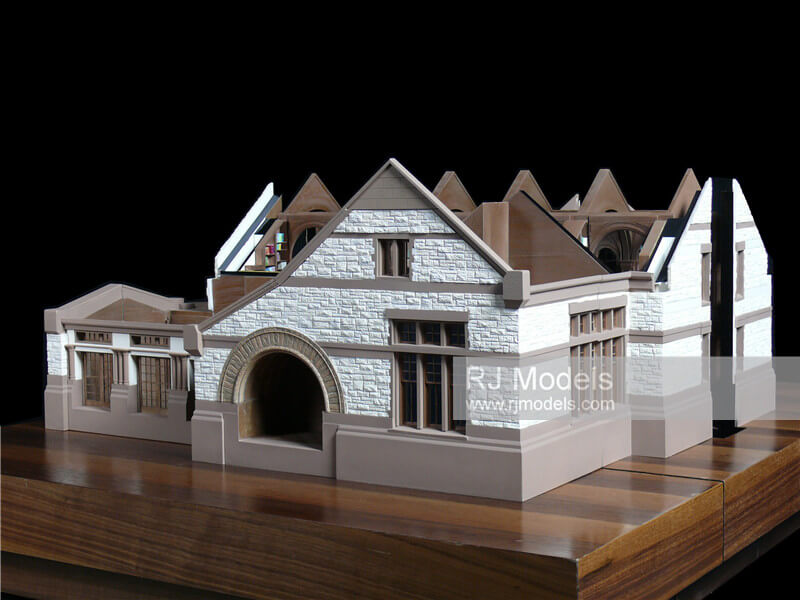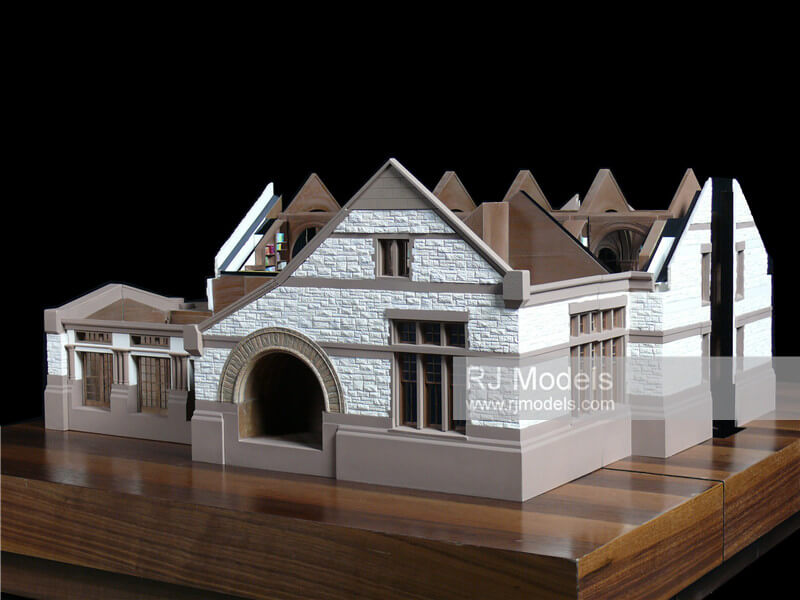 RJ Models Netherlands depicted this section of a church model in absolute detail to bring justice to the awesome architecture.
The precisely cut multi-hipped roofing has been never a challenge to our masterful model makers and is also detachable.
Immaculately white natural cut stone finishing adorns the exterior walls is exuding ideal realism.
The simplistic appeal also exudes a lavish sense with detailed arches, architraves, subtle columns, and golden hued floor tile finish.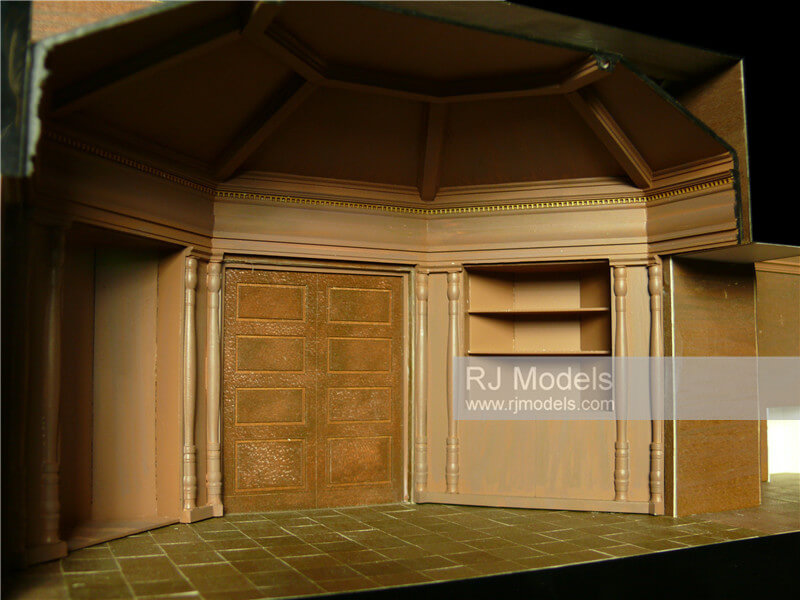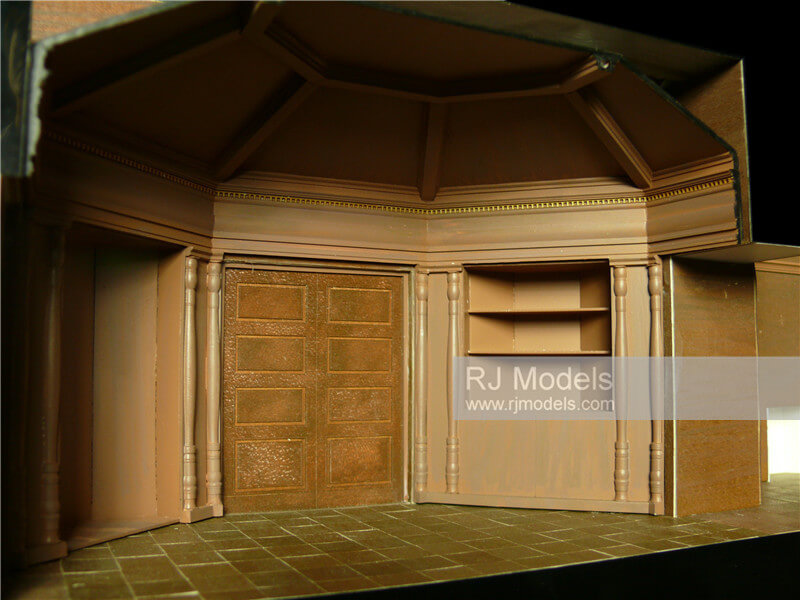 Interior vaulted octagonal ceilings crafted seamlessly reminiscent of the Greco-Roman classic architecture come with gold accents.
Visible impeccably small 1:100 scale detailing is on the second and third level section of church housing a library.
Layers of books realistically arranged on rows of perfectly cut and smoothly bonded shelving units.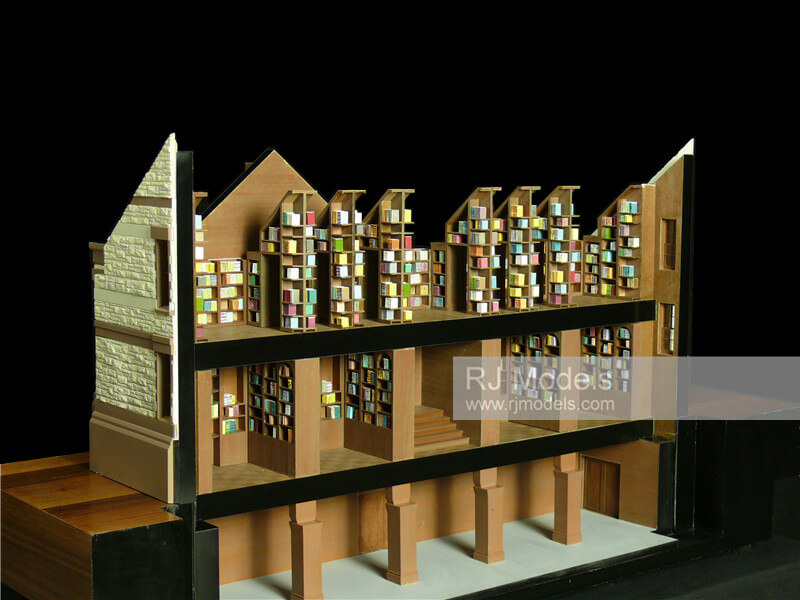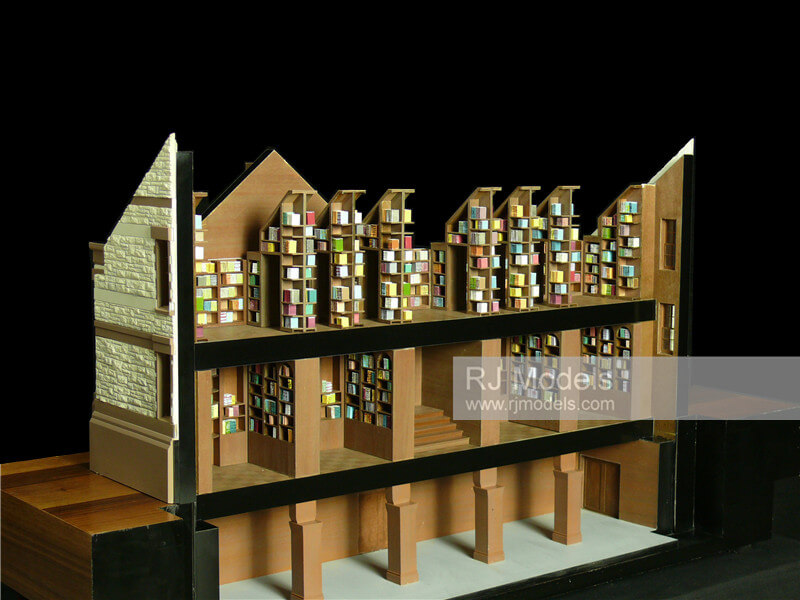 Hence is one of the testaments to RJ Models' distinction as makers of a top-notch fully detailed section model.
White School Model in Netherlands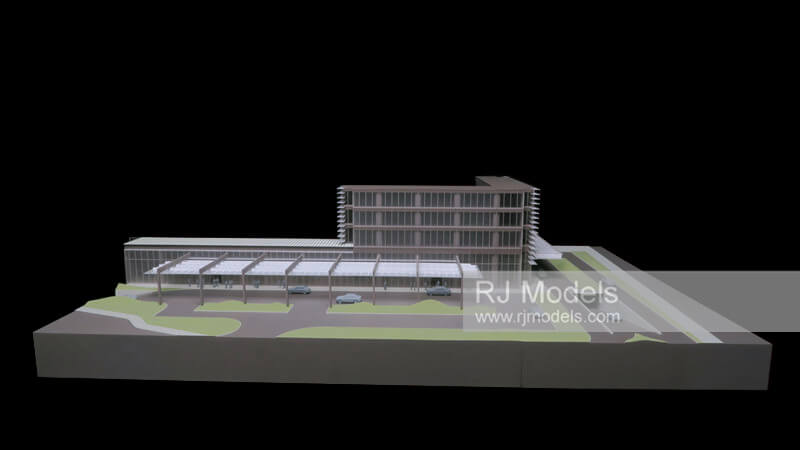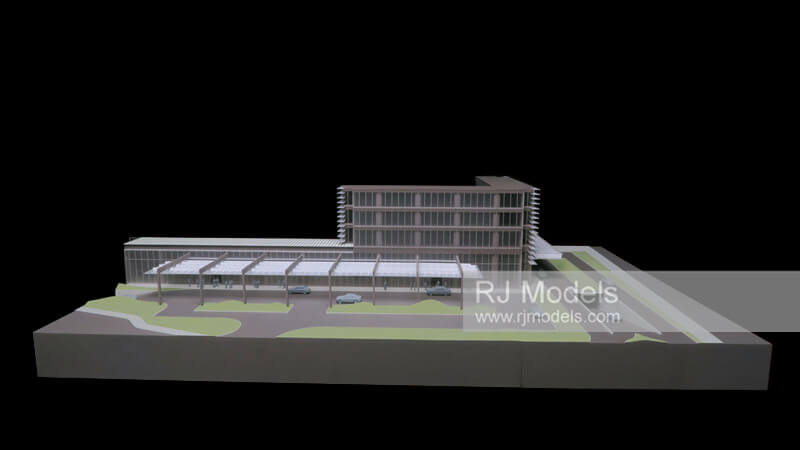 Scale: 1:200 | Size: 1600 x 1750mm | Production time: 21 days
A white-styled model is required on instances when the building colors and materials are yet to be decided.
The industry-renowned RJ Models brings to the Netherlands this fine example of a school model.
Our architectural model making company set it on a 1600 x 1750 mm platform and finished it within 21 days.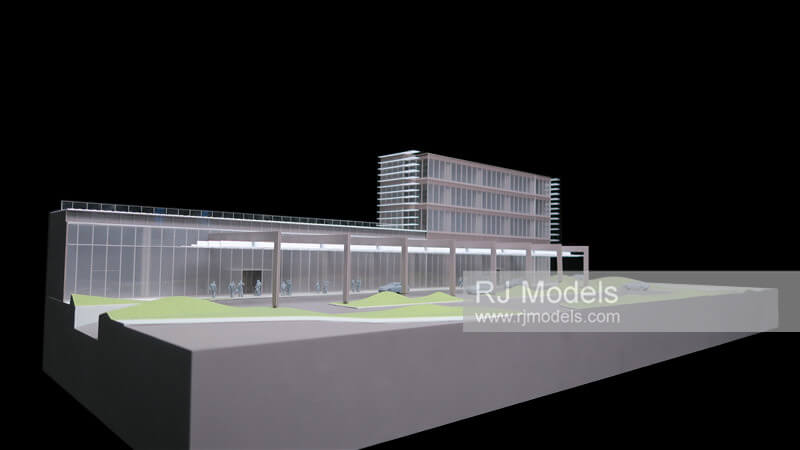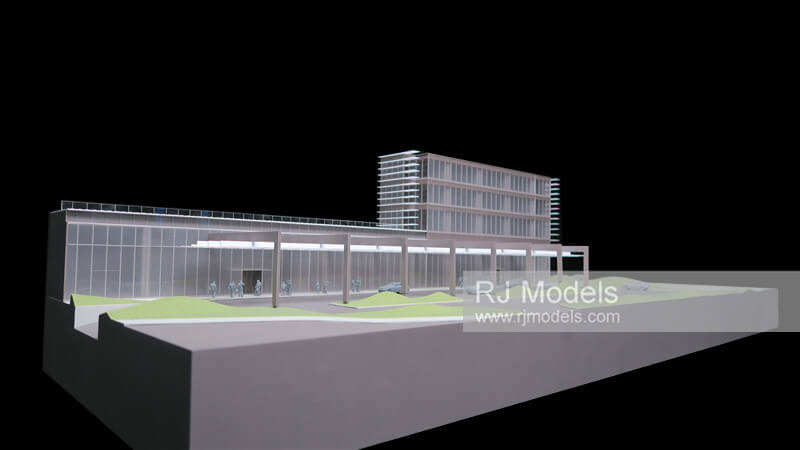 No less, it shows the general design vision of the architect, which the RJ Models team targets with accurate specification.
The L-shaped learning institution model boasts of intricately placed horizontal and vertical elements holding the curtain wall.
Laser cutting allows precise fabrication of all these tiny thin elements, along with the sure-handed skills of our model makers.
A glass canopy extends on the front that similarly features the character distinction of the building.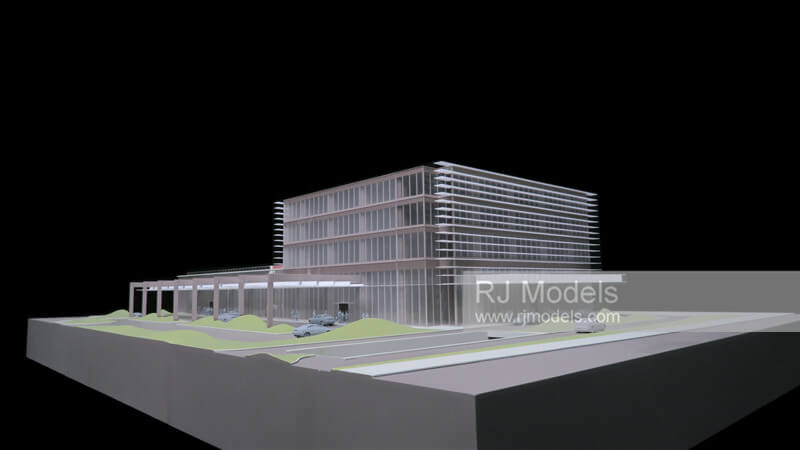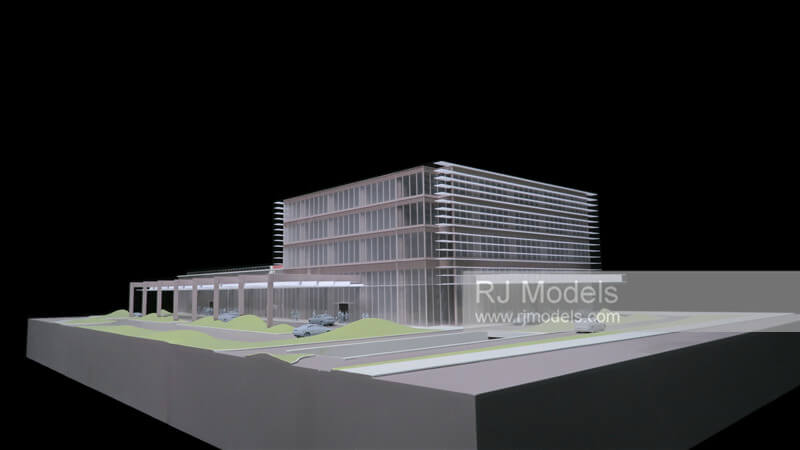 Simple site development with visual elements like driveways and roads with vehicles, as well as landscaping enhances the presentation.
Bringing to life this white architectural model masterpiece is one of many A1 accomplishments for RJ Models.
Interior Model in Netherlands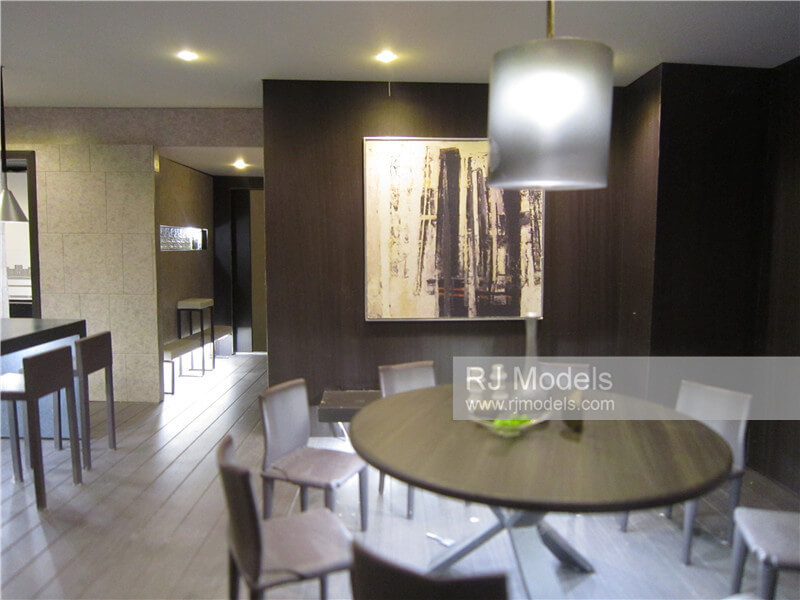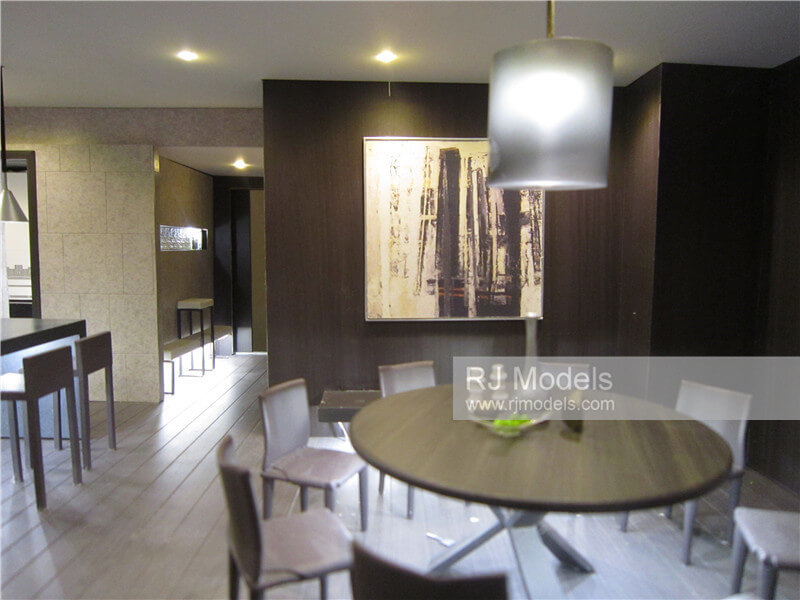 Scale: 1:20 | Size: 800 x 750mm | Production time: 21 days
RJ Models perfectly miniaturizing of building is great, but perfectly miniaturizing full detail home interiors take it to another level.
Such is the charm of this 1:20 scaled home model by our architectural model making masters in the Netherlands.
Neutral shades dominate the minimalistic interiors bringing a cozy ambiance to the whole place.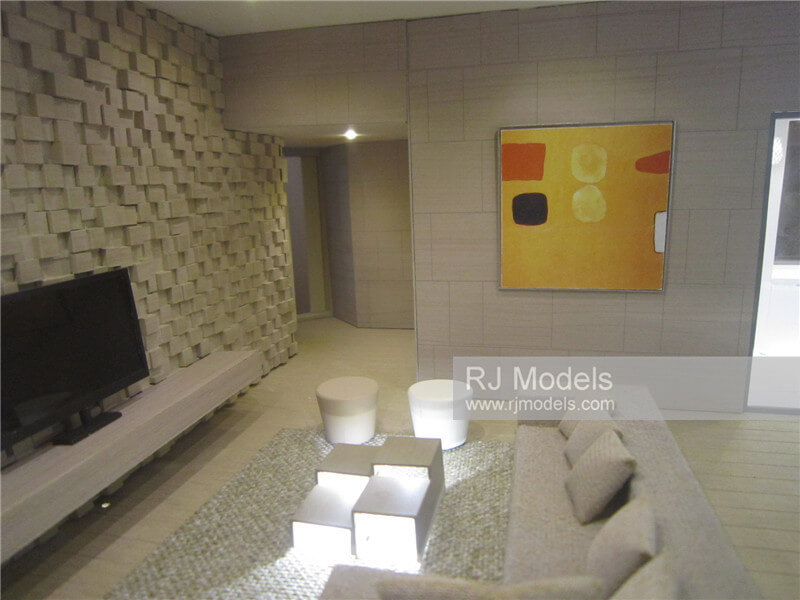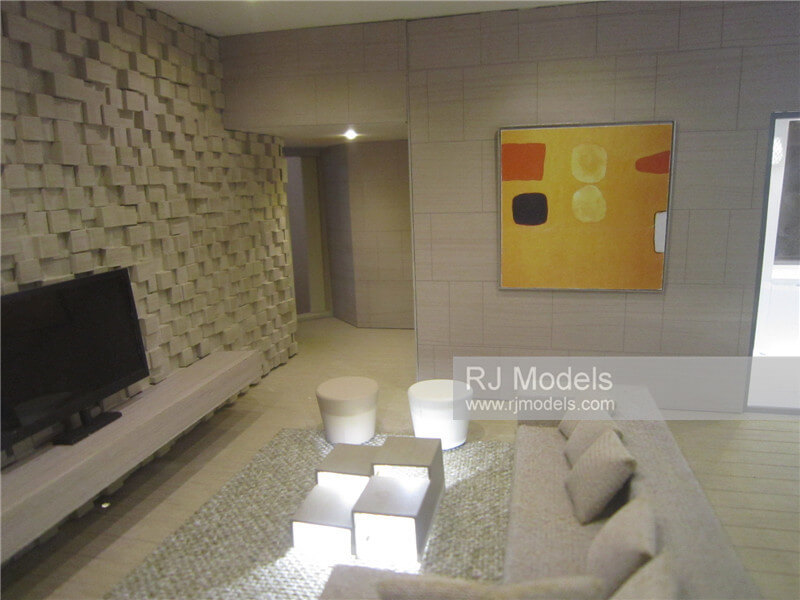 The living room features an accent wall finished with ultra-realistic textured stone wall cladding.
Other walls come with tiles or wood-like finishing, to the wood planks on the floors fantastically accentuating the homey effect.
In interior modeling, the furniture and fixtures play up a huge role in the overall visual demonstration.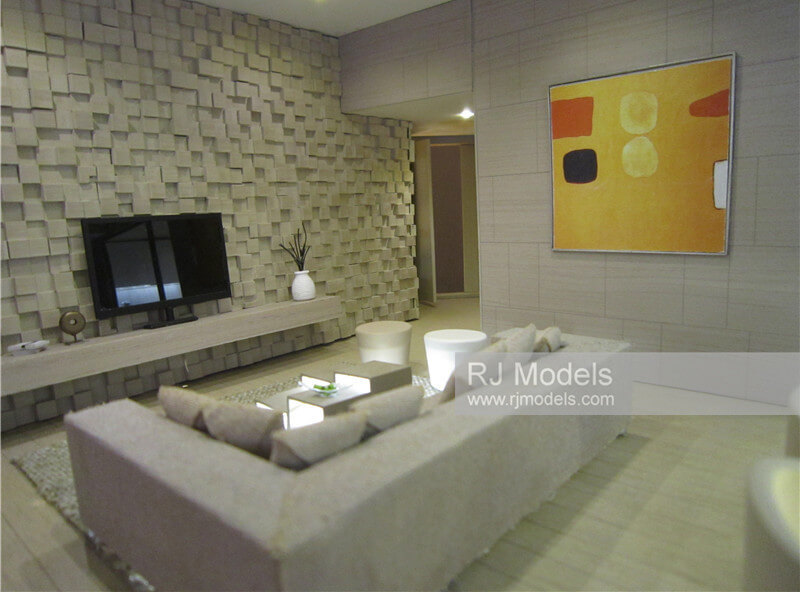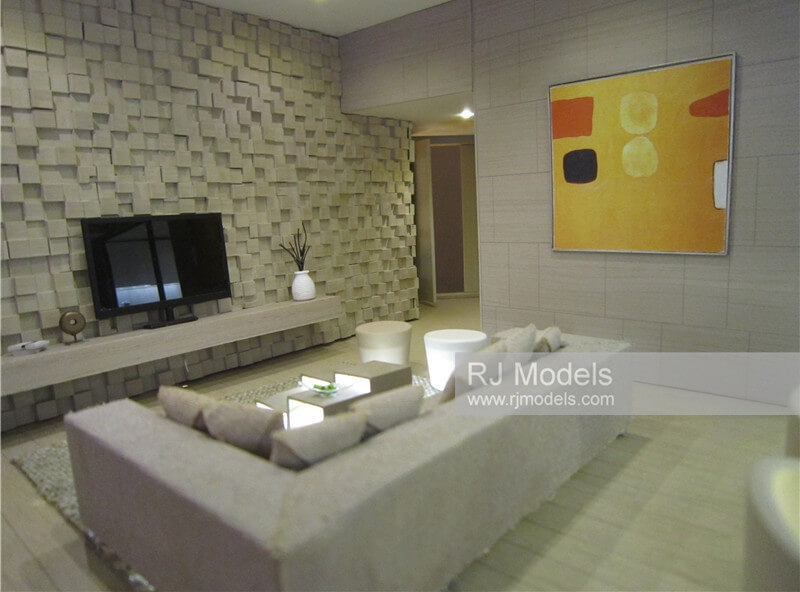 As such, our interior model making team of RJ Models never missed a beat in depicting realistic-looking pieces.
Carefully thought of and placed facets from tables to chairs and sofas, wall arts and lamp fixtures, even tiny ornaments.
Our talented model makers concluded the interior masterpiece with warm lighting giving the spaces a natural look.
Landscape Model in Netherlands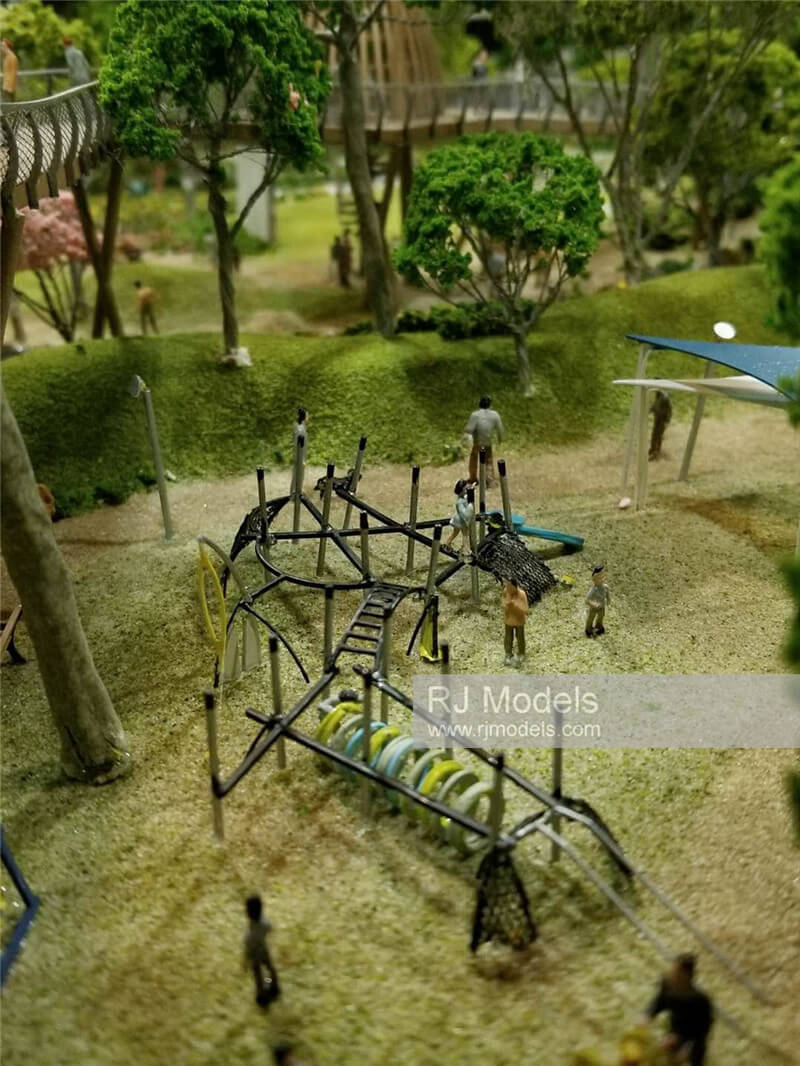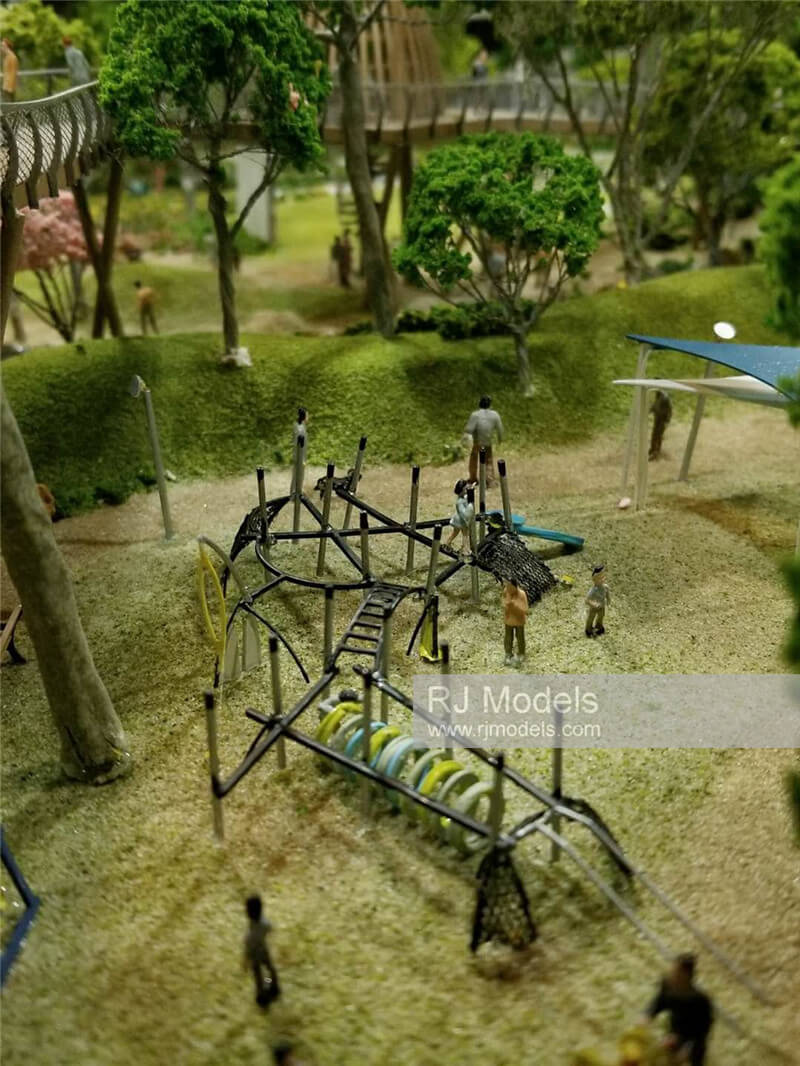 Scale: 1:20 | Size: 800 x 750mm | Production time: 21 days
Landscape modeling requires the same or even greater artistry and craftsmanship in the scale model industry.
We are talking here about nature that nonetheless must be replicated with true to life demonstration.
Architectural model building company in the Netherlands, RJ Models is never new to that.
They have been in the architectural model making market for decades delivering landscape models of shapes and sizes.
This leisure park in the Netherlands is an exemplary addition to the roster.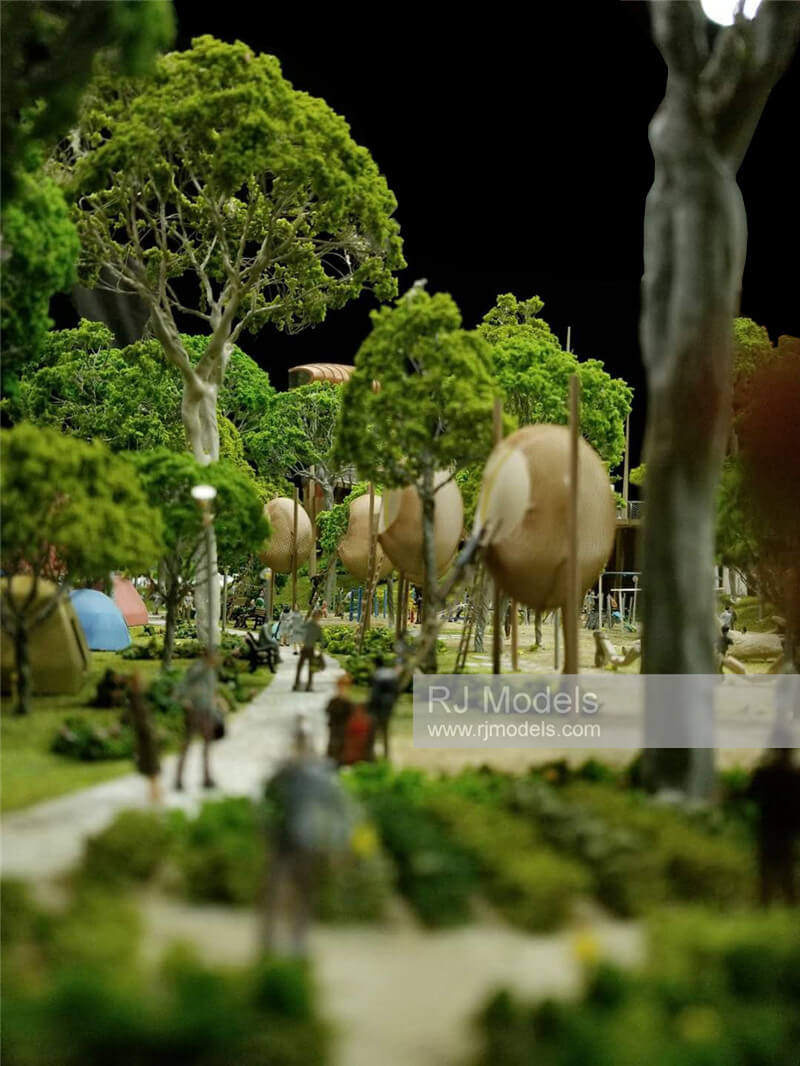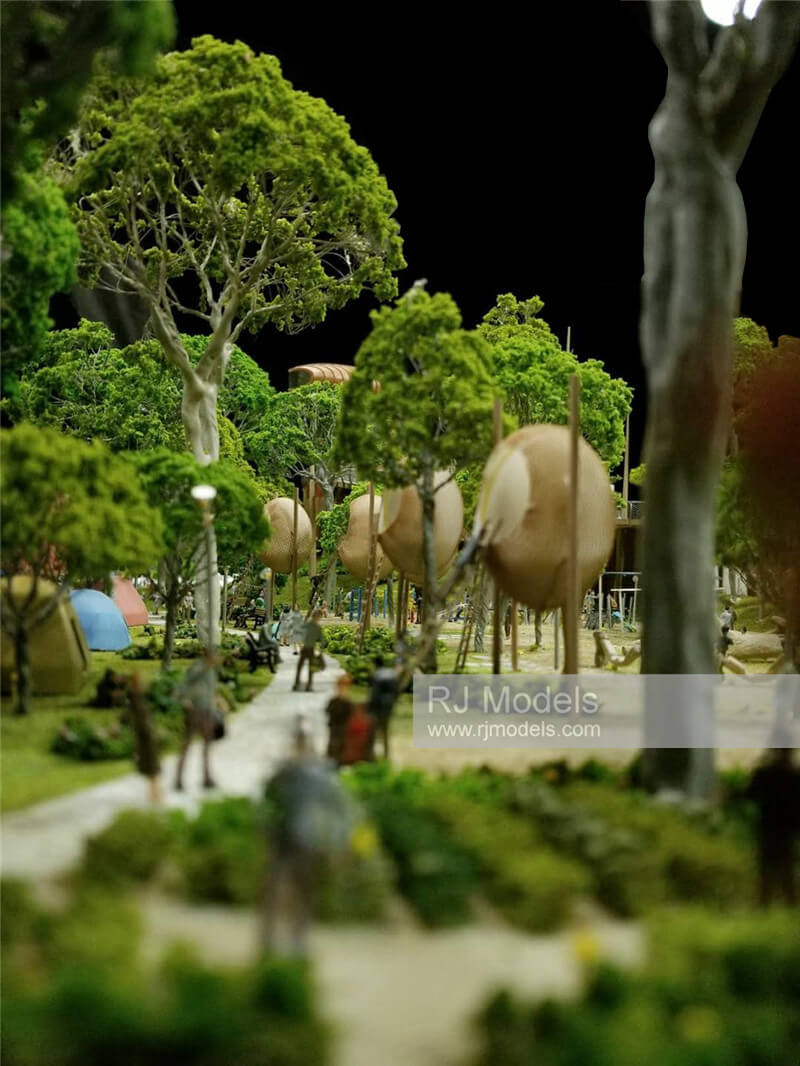 It established an impressive detailing in every aspect of the park's activity and playground features.
People taking a stroll and enjoying the grounds imitate a real environment.
Lots of green lawn was created with ever-patient evenly spreading of grass powder to achieve that realistic effect.
The topography was tailored from its location splattered with generous amounts of tree varieties and shrubs endemic to the area.
Thus is the high quality result the team of model makers like RJ Models is committed to deliver.
Conclusion
It is RJ Models' conviction that great scale models are synonymous with equally great skill, commitment and excellence.
Our architectural model makers will never settle for anything less to tarnish our long-standing reputation as the best in Netherlands and in the world.
If it is superior quality for you, it is for us, too.
Consistently chosen by top countries, architects and developers, RJ Models also thrive with dedicated services any time of the day.
Even tight deadlines are no trouble at all with our large facilities and an adept team of architectural model makers.
RJ Models is passionate to provide individual architectural design companies solutions ensuring every customer's satisfaction.
Leader in World Class Model Making
Any questions about architectural models,just feel free to contact us
We will never rent or sell your email to anyone.
Contact

RJ Models

& Start Making You the Top
Our vision is making the top quality architectural models to everywhere in the globe.