Amazing Architectural model maker in Austria.
Introduction of RJ Models:
Austria, is known for its palaces and castles, is a prosperous nation when it comes to architecture.
It is notable that several Historic Centers were included as World Heritage sites because of their baroque castles, buildings, parks, and gardens.
However, the growth and development of architecture in Austria continued up until today, with renowned architects in contemporary architecture.
In this regard, our architectural model maker in Austria by RJ Models, a model making company, has collaborated with you to bring your projects into tangible models that everyone can appreciate and look into as a step closer to actualization.
Facade Section Model in Austria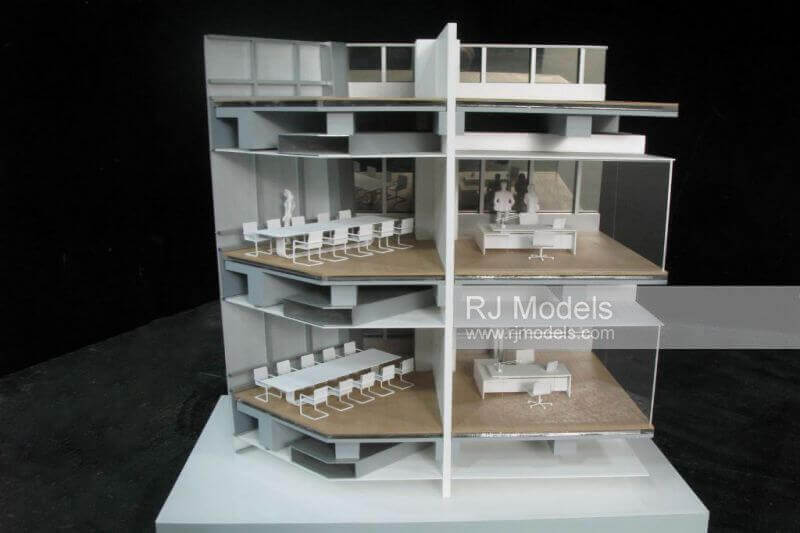 Scale: 1:30                        Size: 600mm x 500mm                  Production Time: 20 days
This facade scale model by RJ Models is a facade and section model for a commercial building prospected for the Austrian urban space.
This features the elegant facade of the two-story structure, as well as the spaces envisioned for office use.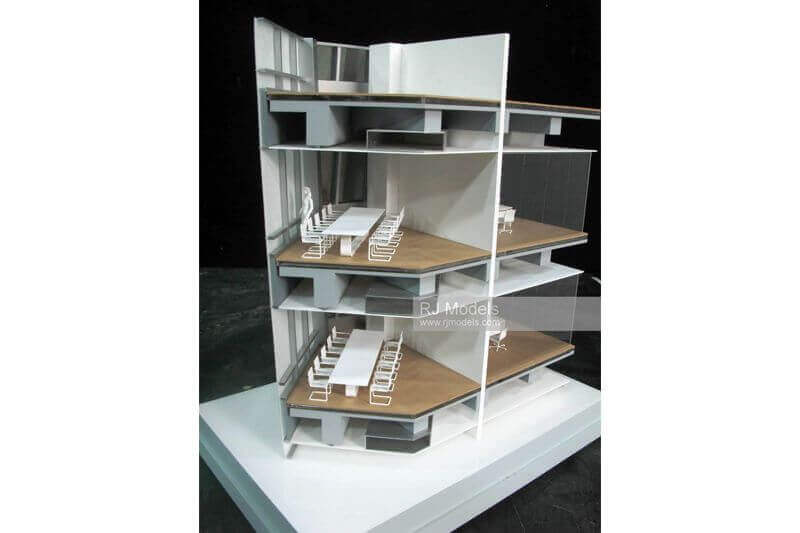 The 1:30 model showcases a pristine look for the facade in its metallic theme.
This also exhibits the large windows that allow natural lighting, optimal for conference rooms and offices.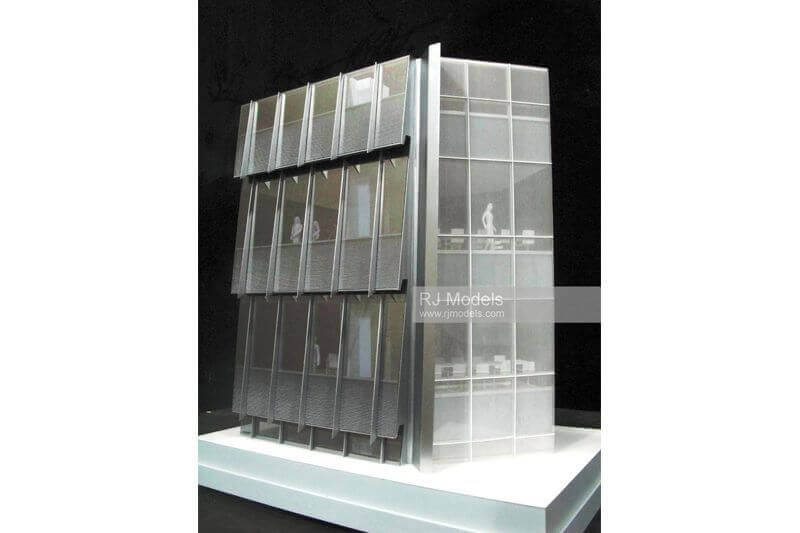 In a closer look, our architectural model makers used perforated metal plates to detail the facade.
This creates a premium and elegant look, perfect for commercial spaces.
As for the interior spaces, RJ Models included numerous tables, chairs and other office appliances to fill them in.
They also installed wooden flooring, which complements the gray metallic facade.
With the furniture and human models, we can see that this is a relatively small structure, but is highly detailed and finely modeled.
Interior Model in Austria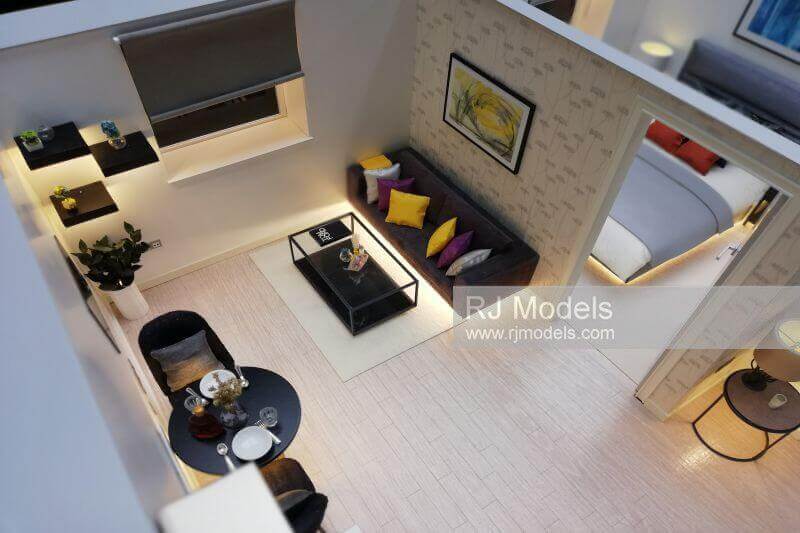 Scale: 1:10               Size:  1000mm x 800mm                  Production Time:  1 month
Another interior model from RJ Models, this interior scale model showcases color, lighting, and detail perfectly. This scale model is an interior for a single bedroom house plan in Austria.
The interior is rich and complete in detail, you can distinguish every part of the house with the furnishings included.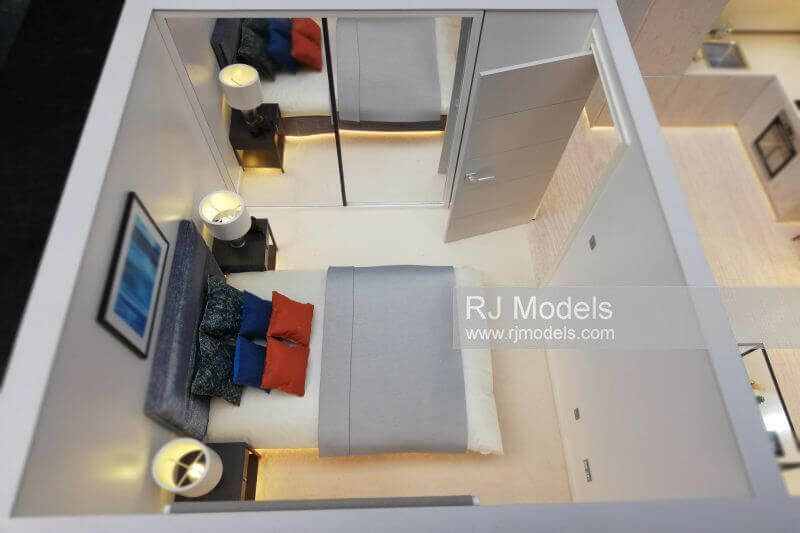 The rooms are not only finely detailed, but the color selection for these materials is also a notable effort from the modelers.
You can see details like the pillows, paintings, and houseplants that give a dash of vibrant colors.
The warm lighting also gives out a cozy feeling for this interior space, a very nice vibe that viewers can dream up when looking at this model.
This effect is a good factor for selling such spaces, let the architectural model be a vision for a soon-to-be home for your clients.
Conclusion:

The architecture of Austria is more than its history, and exploring it under a day is out of the question.
With that in mind, we at RJ models want to capture the architecture in Austria with all our best through our model-making skills.
At RJ models, we bridge the gap between the technical know-how of professionals to you with your model project.
A scale model can be of so much help in showcasing your vision; an aid to persuade and assure your clients.
At RJ Models, we collaborate with architects around the world to bring your ideas closer to fruition, along with an efficient team, and reliable customer support service.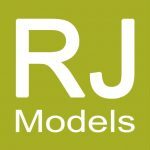 Leader in World Class Model Making
Any questions about architectural models,just feel free to contact us
We will never rent or sell your email to anyone.
Contact

RJ Models

& Start Making You the Top
"
Our vision is making the top quality architectural models to everywhere in the globe.
"