Amazing Architectural Model Making Projects in Switzerland by RJ Models
Introduction of RJ Models:
Switzerland's idyllic landscape and prosperous rural life have been an inspiration to writers, photographers, and artists alike.
This landlocked country has now been introduced to the top-notch in architectural model making to accentuate their modeling needs.
RJ Models provides only par excellence workmanship most fitting to a country as fascinating as Switzerland.
Scale models that punctuate the very essence of the designer's concept, from 2D such as architectural visualization to 3D scale model.
The architectural model maker reputed worldwide as the premium company in the industry provides its superb services to the Swiss.
Because RJ Models always gives a model a true sense of the identity and environment of every structure.
Section Model in Switzerland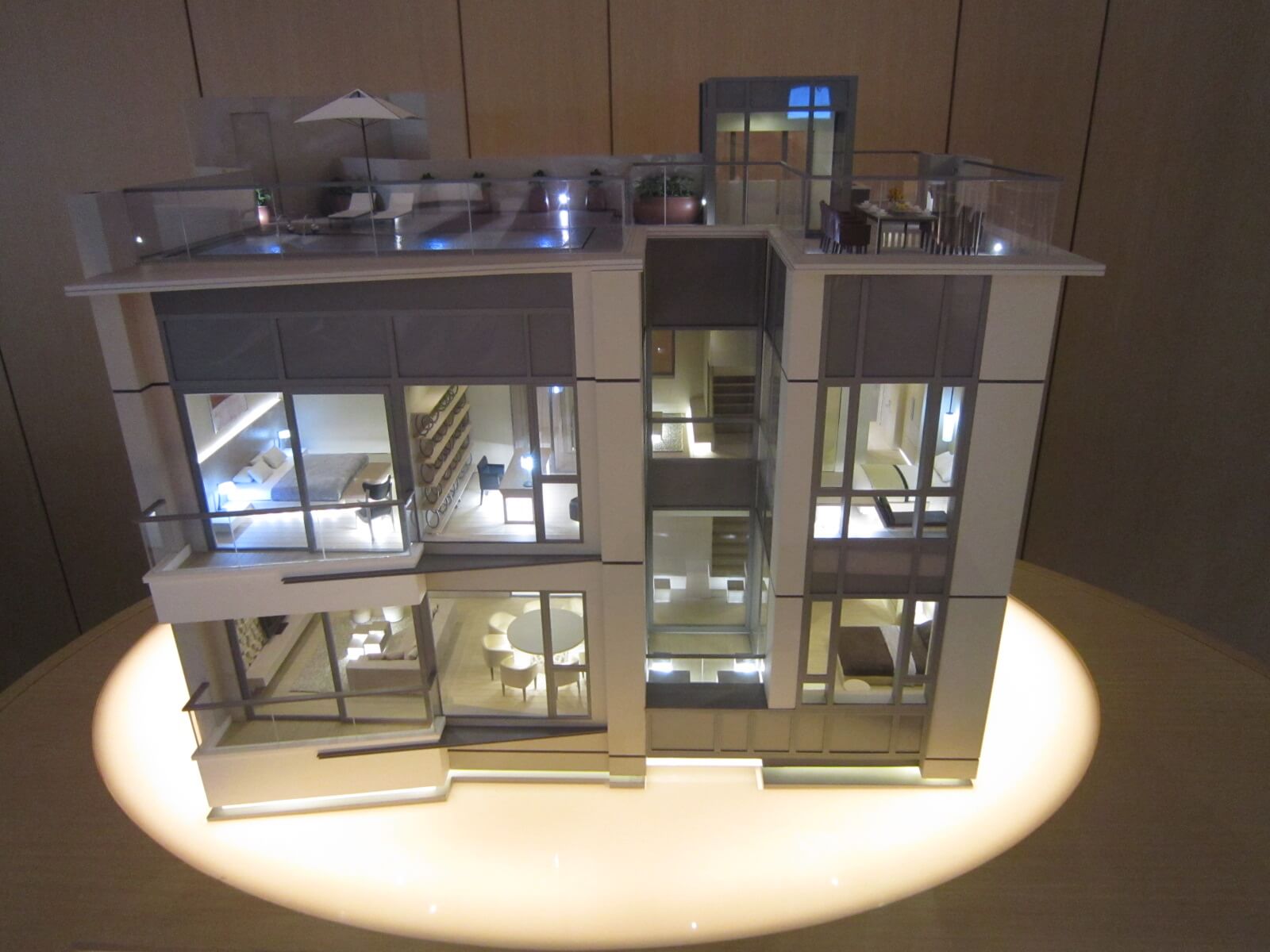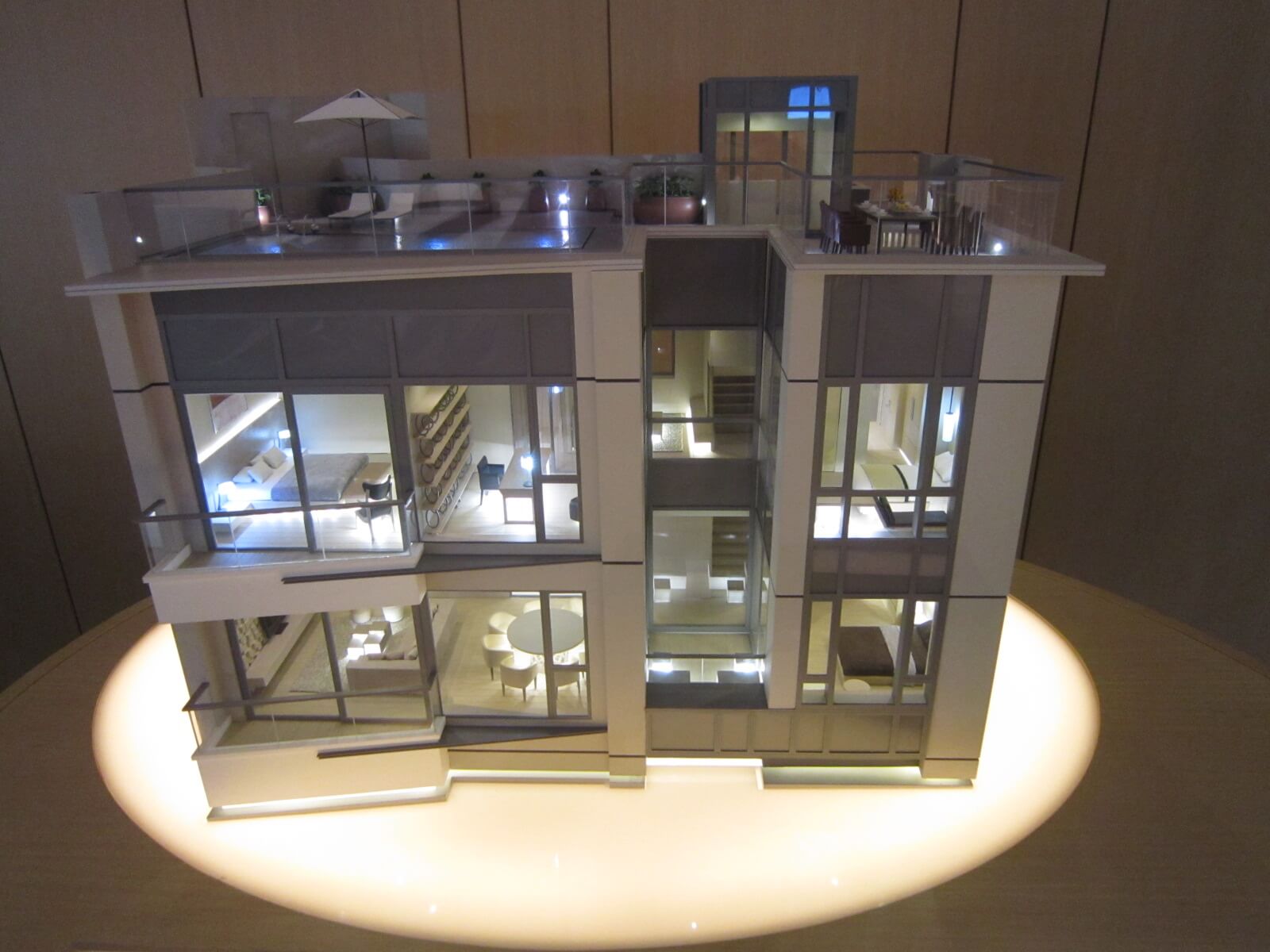 Scale: 1:30                          Size:  500 mm x 600mm                            Production Time: 3 Weeks
In a span of 14 days, RJ Models delivered this intricately detailed piece of artistry as proposed.
An elegantly modern two-story home with a roof deck executed in flawless form by our talented architectural model makers in Switzerland.
The home is bathed in neutral warm hues accentuated with well-placed lighting from the exterior to each of the rooms inside.
The scale of 1:80 section model perfectly captures every bit of detail as the project deems to have.
Large glass windows give the right effect as our team specifically picks the best materials for the job.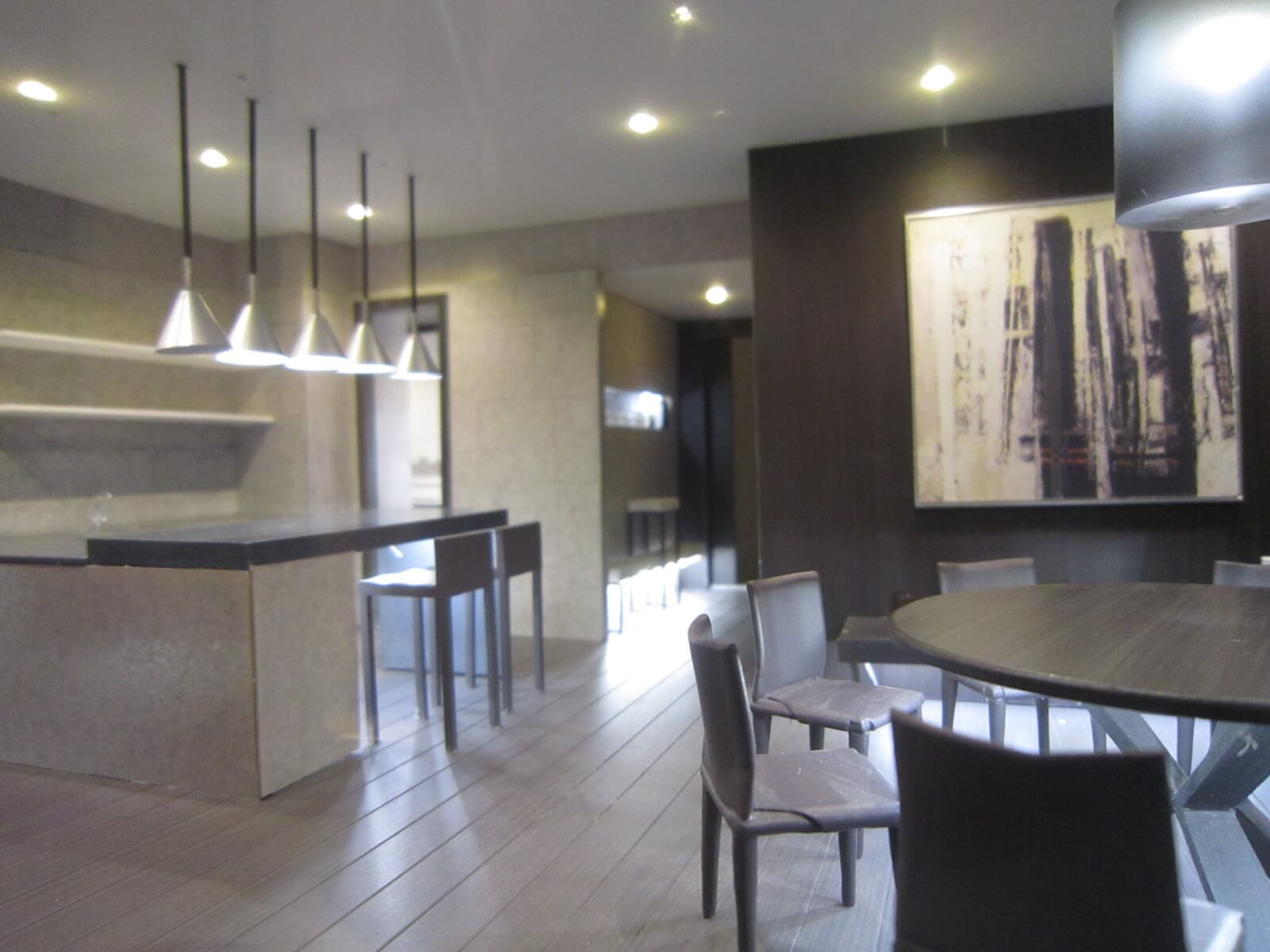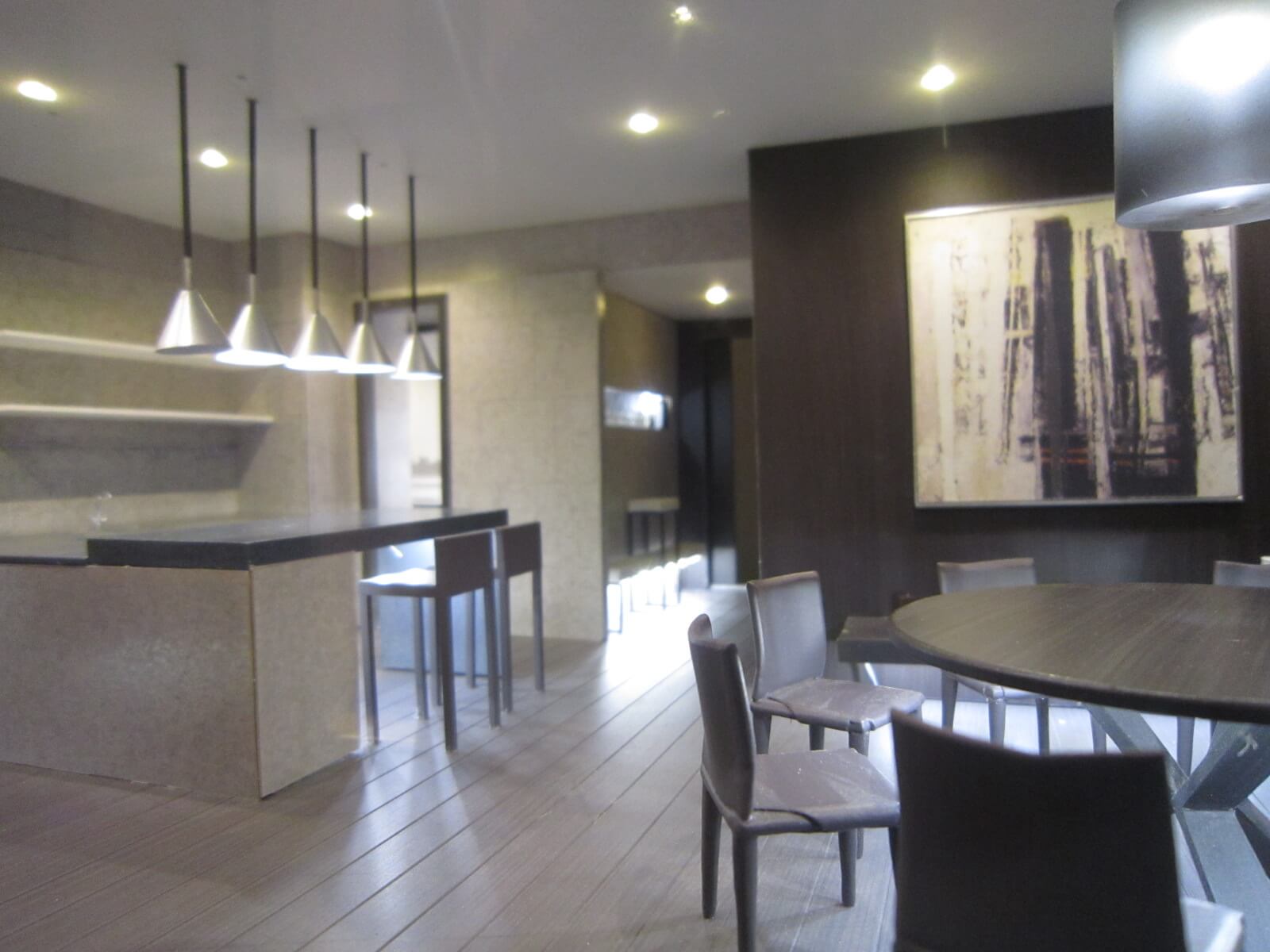 One can see the astounding real scene reproduction with every piece of furniture on every corner of the rooms.
Our model maker's talent and steady hands see to it that every bit of detail is as good as the real one.
Every wall and floor finishing is on point.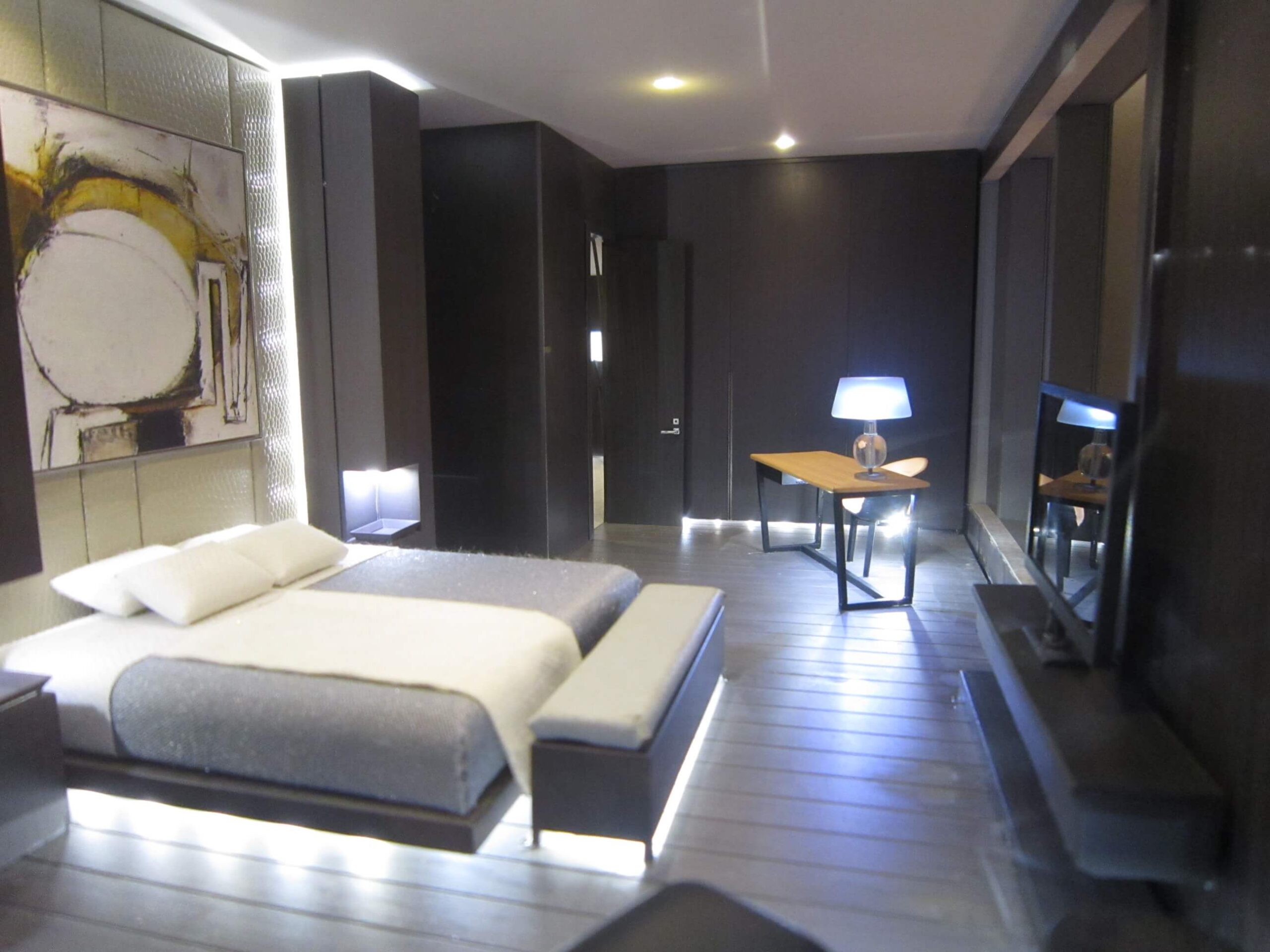 The realistic looking pool with wooden deck and some landscaping is truly a sight to behold.
Clubhouse Entrance Model in Switzerland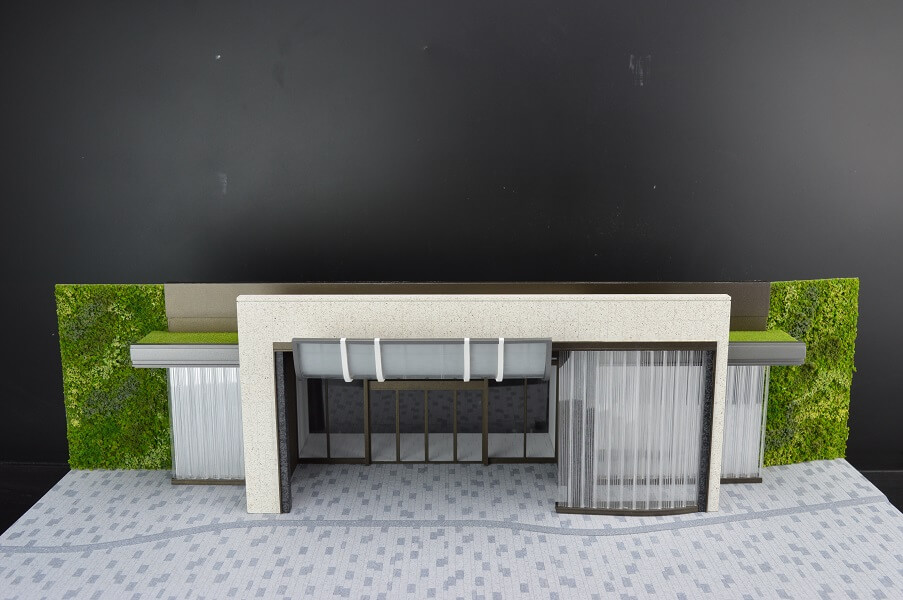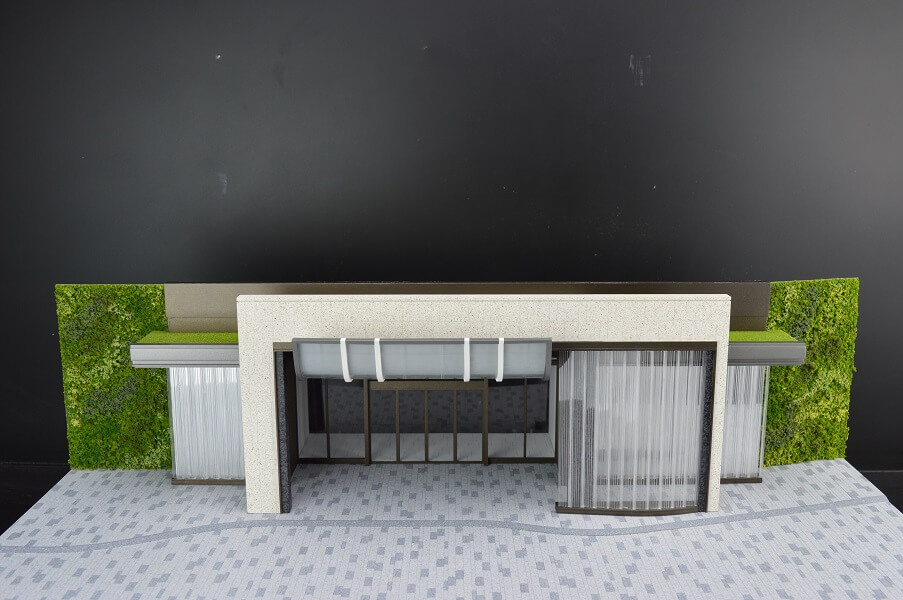 Scale: 1:30                          Size:  500 mm x 600mm                            Production Time: 3 Weeks
A play of lines and curves is depicted on this modern contemporary clubhouse façade commissioned by our Swiss client.
A bigger scale of 1:50 was opted to amplify the overall design features and was delivered in just seven days.
The designer wanted to translate nature into the building concept and RJ Models team never failed to achieve just that.
A backdrop of vertical garden walls on both sides set up the impactful character of the façade.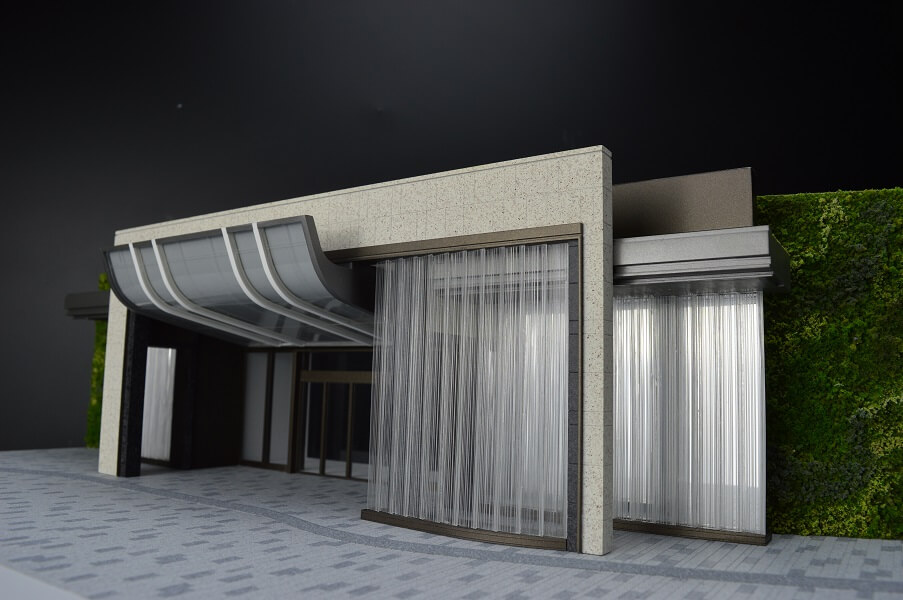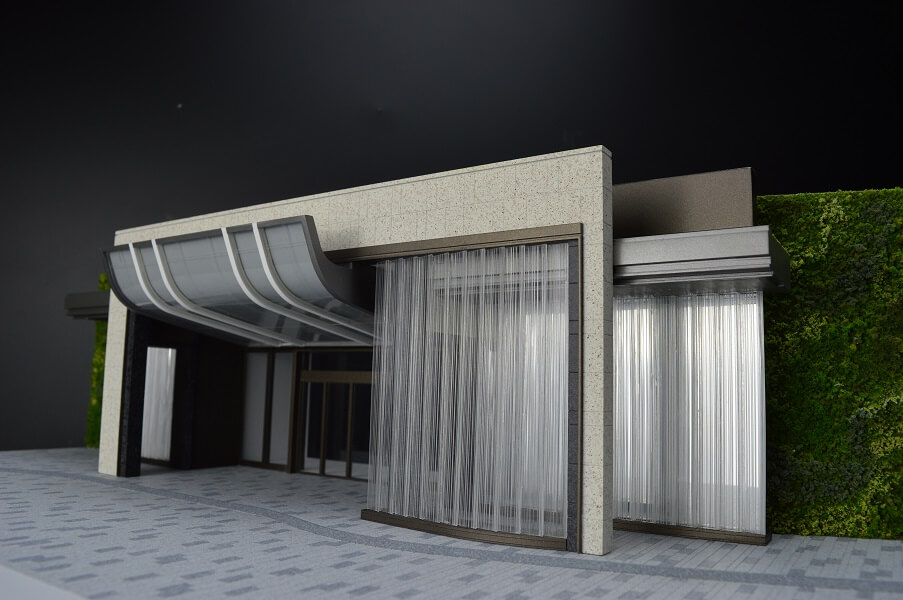 Our model making company in Switzerland used high-quality acrylic textured glass sheets vertically aligned to represent falling waters.
The upturned accent overhang upon the entrance gives a sense of a wave opening your way inside the glass entrance.
Realistic stone tile wall finishing, as well as distinctly styled flooring details supplement to the overall appeal.
RJ Models can really bring the most detailed master class in architectural model making as seen in this clubhouse entrance.
Landscape Model in Switzerland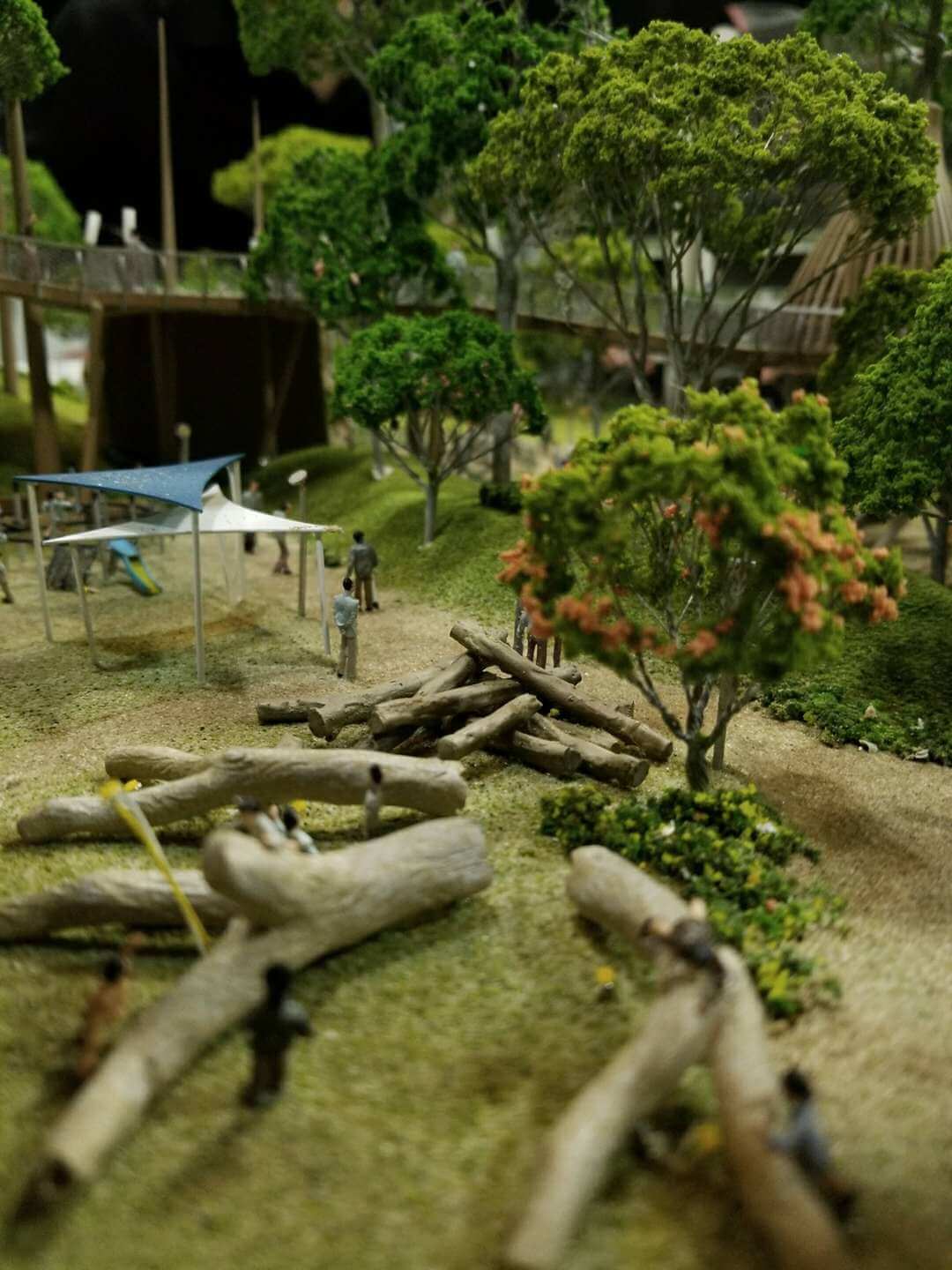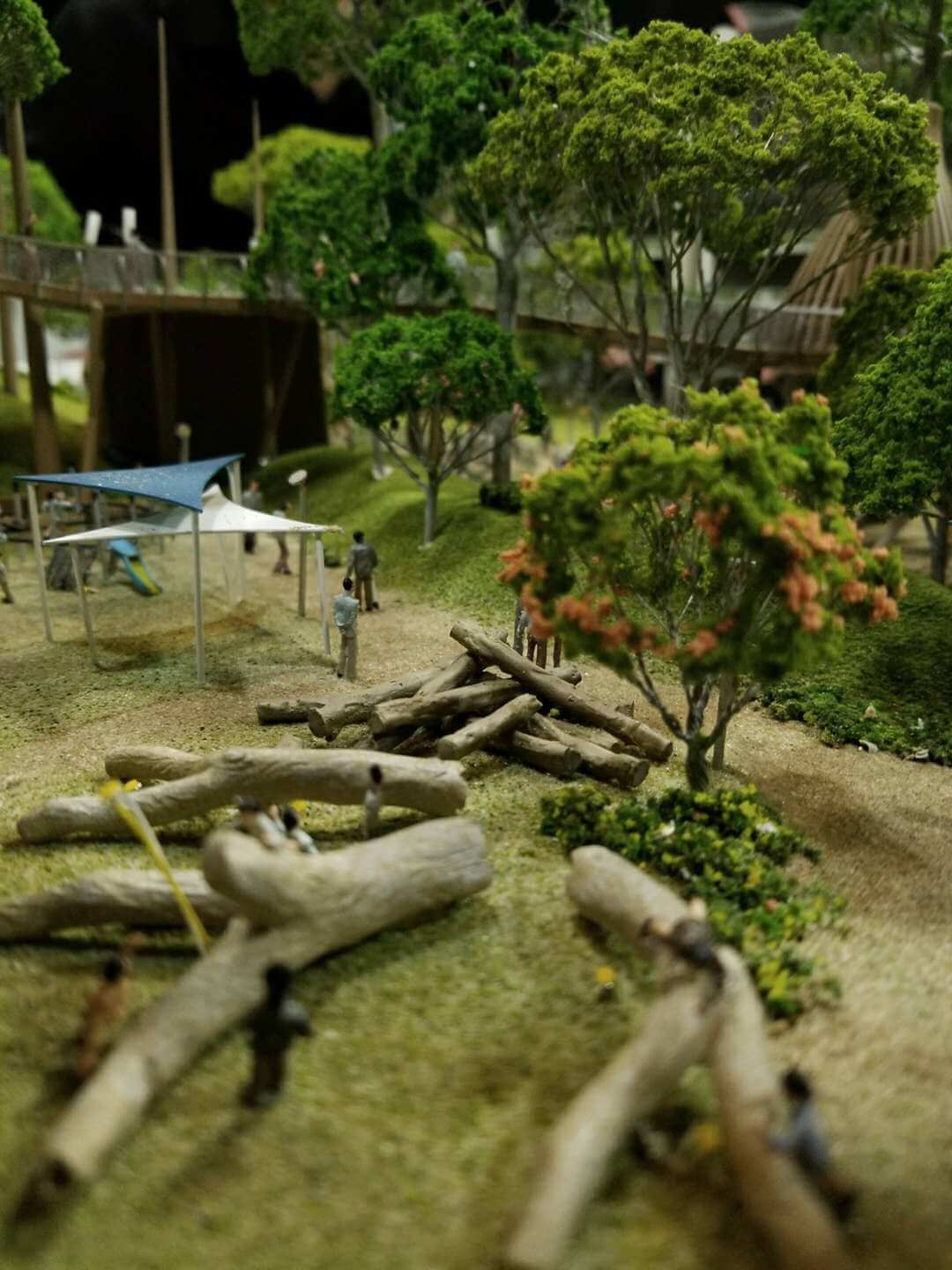 Scale: 1:100                          Size:  1100 mm x 1100mm                            Production Time: 3 Weeks
Switzerland is on top of the list when it comes to all natural beauty of the countryside and its landscapes.
RJ Models facilitated this landscape model giving true sense of living to the entire park in a 1200 by 900mm frame.
Architectural model makers in Switzerland added ample entourage elements like miniature human figures to imitate realistic activities within the park.
Miniaturized play and activity areas, tent and seating plus an open amphitheater area for different functions.
Every material used by our creative team of model makers ensure life-like replicas of the real deal.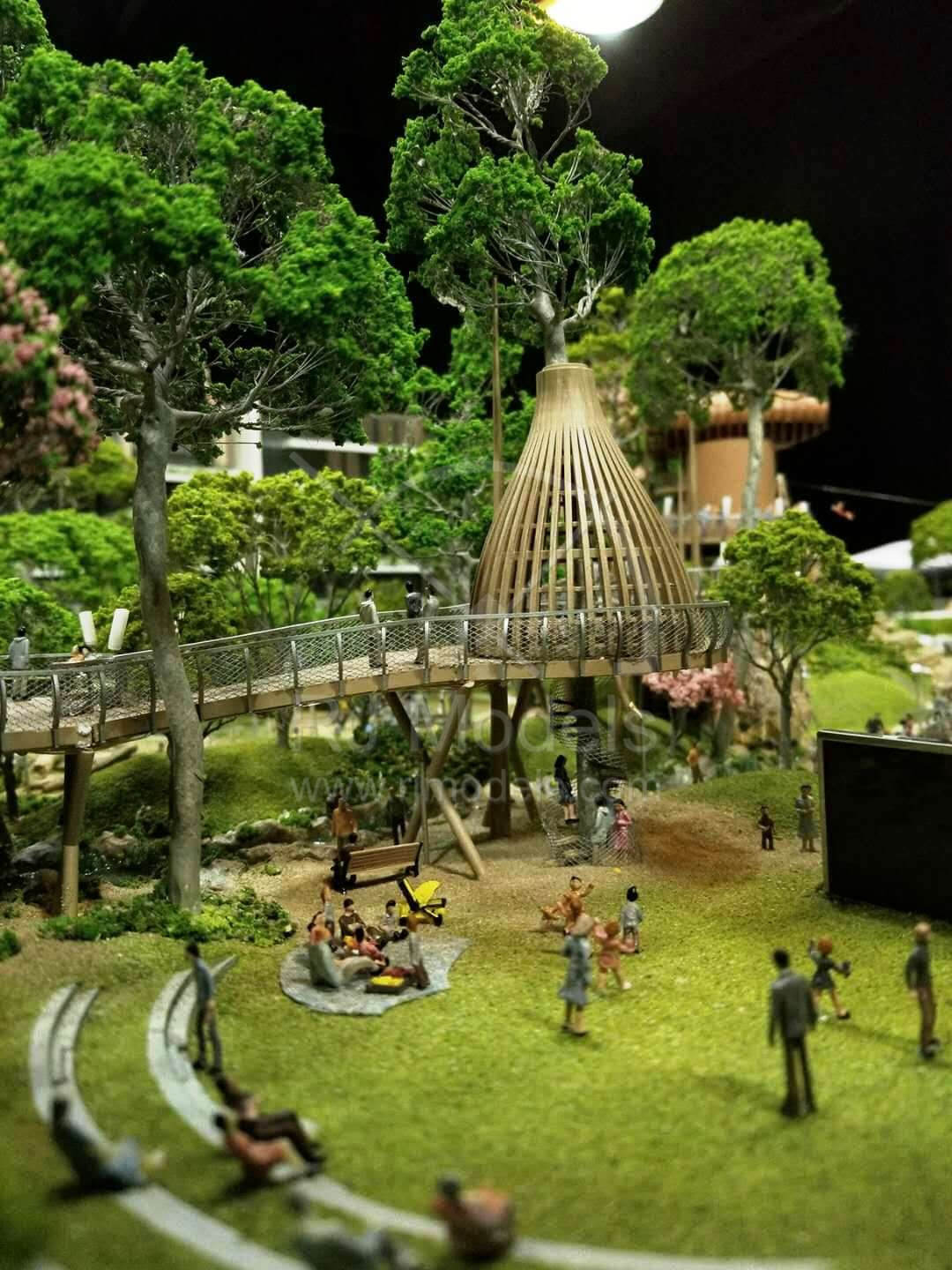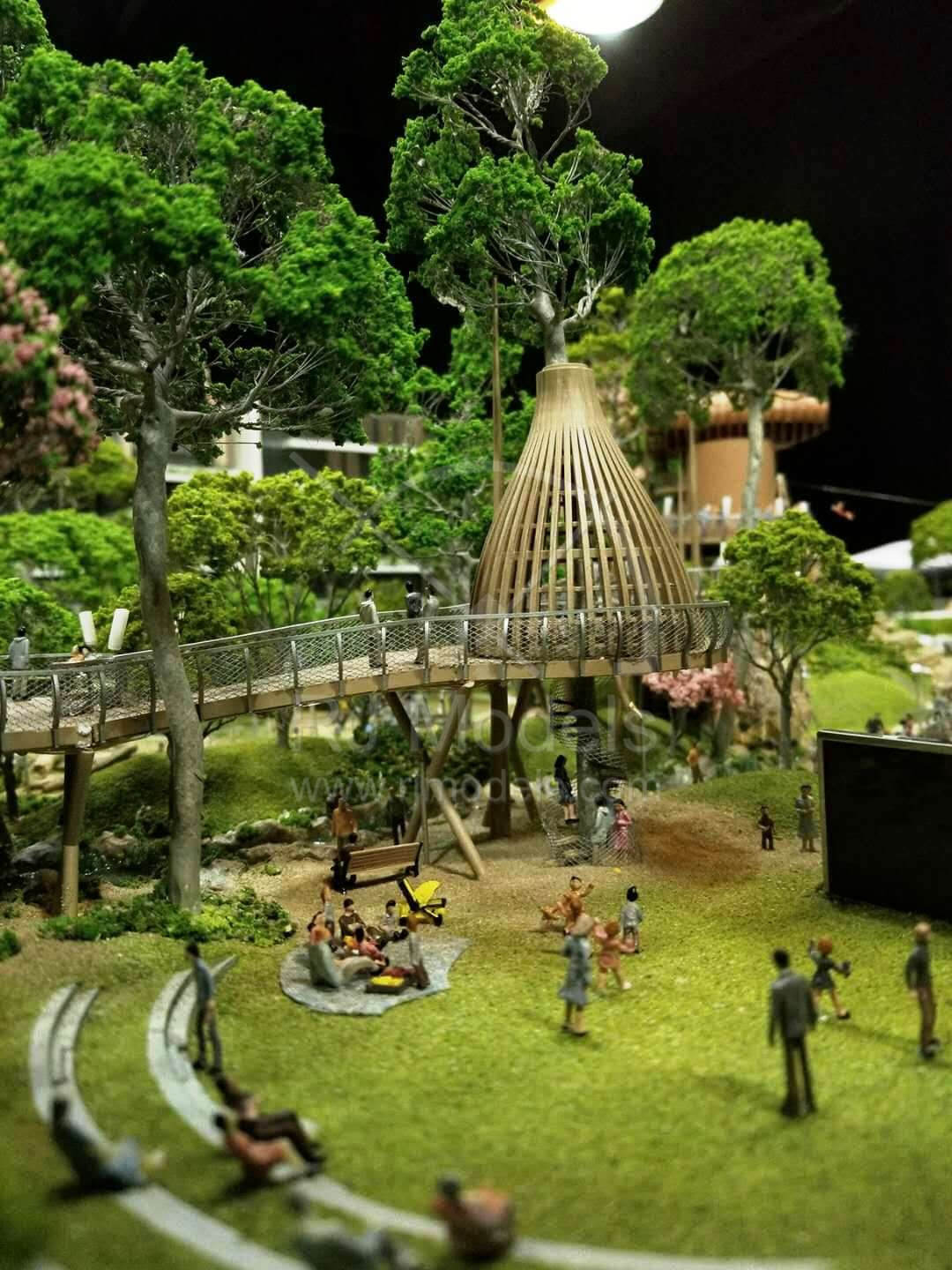 The different levels in topography are covered with evenly spread grass powder for the lawn for a realistic effect.
Trees and foliage abound with shrubberies and realistic fallen logs adding up to the full visual natural landscape spectacle.
This Swiss landscape model has a turnaround time of mere 21 days without delay delivered to a satisfied client.
Conclusion
Over 25 years of architectural model building history made its way to the fascinating country of the Swiss.
It only goes to show that RJ Models thrives wherever the location may be in the world.
However big or small, progressing or prosperous the country is, RJ Models delivers only the highest quality results.
Our clients are ensured that every project is monitored and implemented with the excellent standards reputed in the industry.
Thus, is the RJ Models proud as to why governments, top architectural design companies and developers entrust their projects to us.
Guaranteed A1 scale model workmanship to serve every region and time zone.
Leader in World Class Model Making
Any questions about architectural models,just feel free to contact us
We will never rent or sell your email to anyone.
Contact

RJ Models

& Start Making You the Top
Our vision is making the top quality architectural models to everywhere in the globe.