Amazing Architectural Model Making Projects in Hungary by RJ Models
Introduction of RJ Models:
The architecture of Hungary is notable for its lavish history in the field. Being home to several historical landmarks, Hungary is a monolith in architecture.
RJ Models want to capture the beauty of Hungarian architecture.
Not only the historical feats, but RJ Models is also interested in representing the contemporary and organic architecture developing in the country.
RJ Models is a renowned model-making company, and we want to bring our skills and experiences.
In our decades of experience, we understand the need of architects in bringing their ideas well delivered to their clients.
Facade Model in Hungary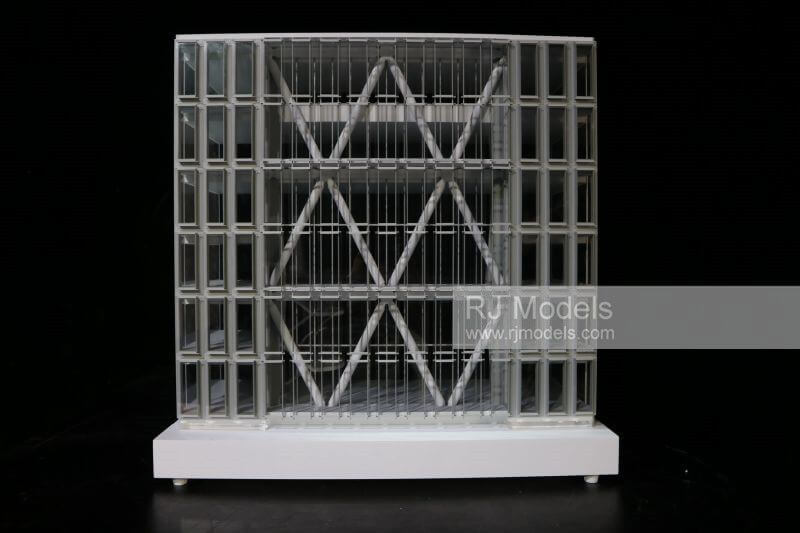 Scale: 1:50                                    Size:  650mm x 400mm                            Production Time:  2 weeks
Another facade model by our architectural model makers features a project in Hungary for a six-storey structure. This particular scale model features the exterior, as well as the framework for the building.
Facade models feature the unique designs for a building's interior, just as this model provides. This specific facade project represents its building elements and materials.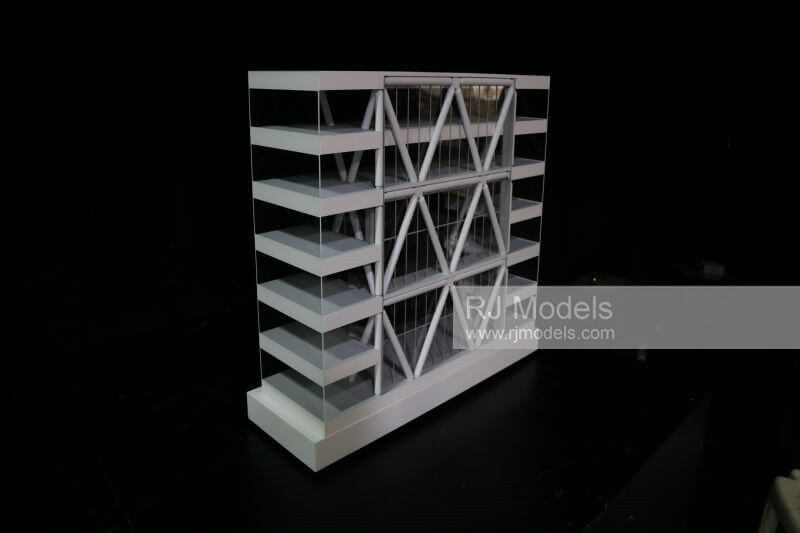 This working model gives viewers a detailed breakdown of the structural design, which can be useful in analysis and study.
Our architectural model making team created the structure with several materials to represent realism, as well as accuracy in terms of scale. Materials such as metal wires, wood, and painted boards were utilized to portray this model as close as the actual project.
Sometimes, facade models are also utilized for showcase and display. These models can also showcase the architectural style a project is leaning towards, even without the final furnishing of the building.
Interior Model in Hungary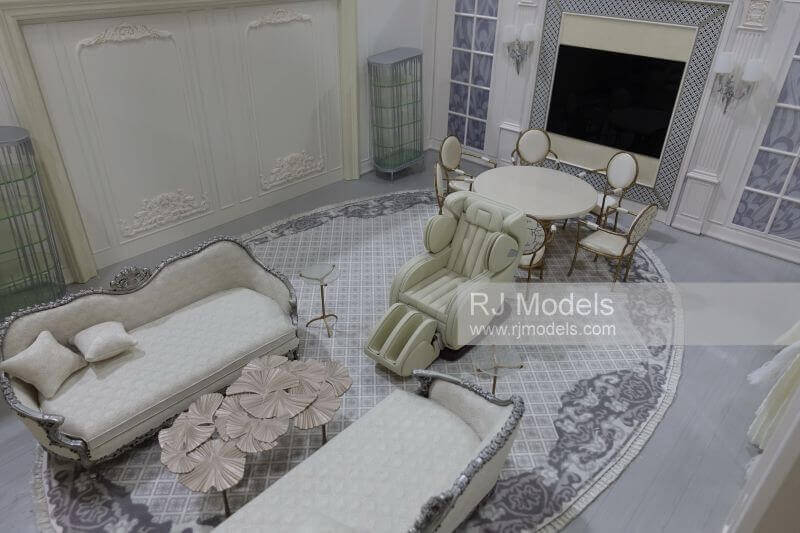 Scale: 1:25                                 Size: 650mm x 400mm                            Production Time: 2 weeks
This interior model for a project in Hungary features a traditional style interior. This scale model exhibits a coherent interior design for a house project.
This model is primarily themed in white and other neutral colors, a prominent quality in this interior arrangement. This style also heavily observes symmetry, as seen with the pairings of furniture, windows, and other details.
To achieve the quality of this model, RJ Models sourced out the best materials to unite every part into a consistent theme. Take note of how the modelers provided the minute, but essential details such as the carved details and patterned designs on walls and drawers.
The modelers also utilized furniture, of course, to give a better depth to the traditional style. The modelers have gone made sure in matching the furniture, forming a consistent and unified impression to the model viewers.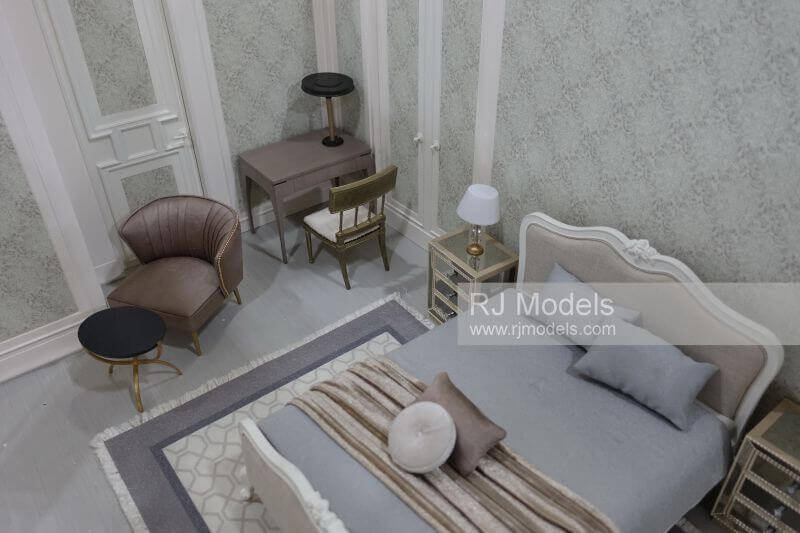 Conclusion:

Our company RJ Models is known internationally, in 98 countries and growing. More than that, we have  24 years of experience in this field, trusted by various architects around the world.
RJ Models comprises a great team of staff to help you with everything you need, from architectural modeling and great customer service.
We are a group of experienced staff, providing you with the best quality models and service.
RJ Models' aim is to help architects around the world share their vision of quality projects and structures. We provide complete professional packages for architects, proven with worldwide quality.
Leader in World Class Model Making
Any questions about architectural models,just feel free to contact us
We will never rent or sell your email to anyone.
Contact

RJ Models

& Start Making You the Top
Our vision is making the top quality architectural models to everywhere in the globe.