Amazing Architectural Model Making Projects in Finland by RJ Models
Introduction of RJ Models:
The architecture of Finland has its focus on integration with the natural world.
Being influenced by neighboring countries, Finnish architecture is filled with great history.
It is our role in RJ Models to represent Finland's architecture model at its finest.
We have worked with various cultures in numerous projects around the world.
We do not want only to create projects, but our architectural model makers want our projects to embody what architects and designers have in mind.
In these projects with Finland architects, we created scaled structures that will provide their clients with the exact ideas architects want to portray.
We create models that will communicate with people and engage them in the beauty of the design.
Interior Model in Finland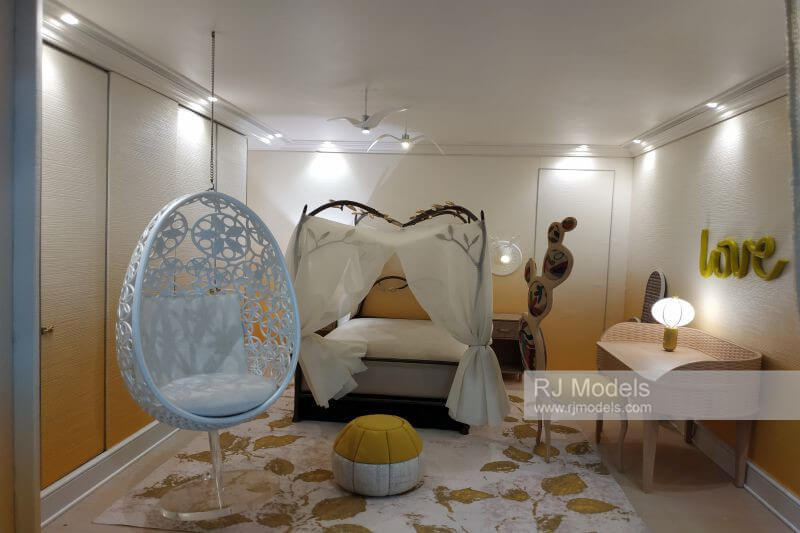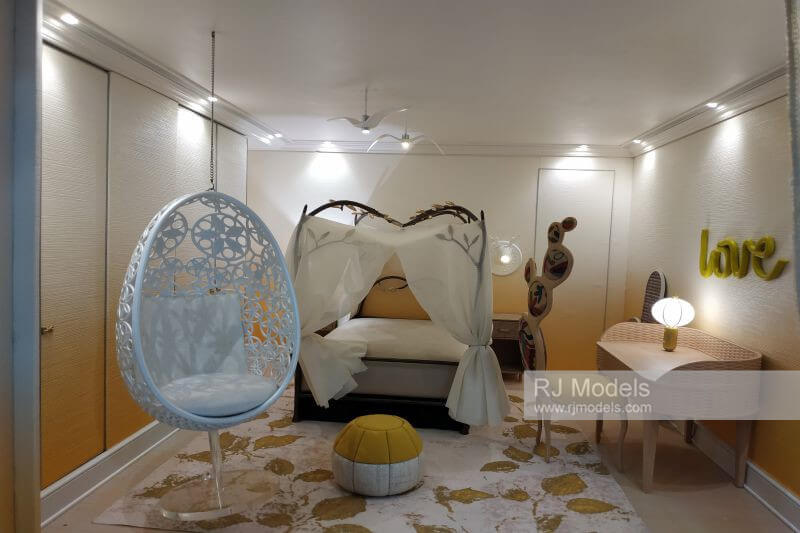 Scale: 1:30                          Size:  550mm x 500mm                            Production Time: 3 Weeks
RJ Models has created a Finland interior model scaled at 1:30. At this scale, the immense amount of detail can be placed as it will permit better visibility.
Finnish Interior Design is generally associated with natural elements.
This prominent feature is reflected in this bedroom model. The use of branch-like elements gives a feel of nature to its viewers.
The organic shapes and curves blend well with each other, giving the whole to fit together.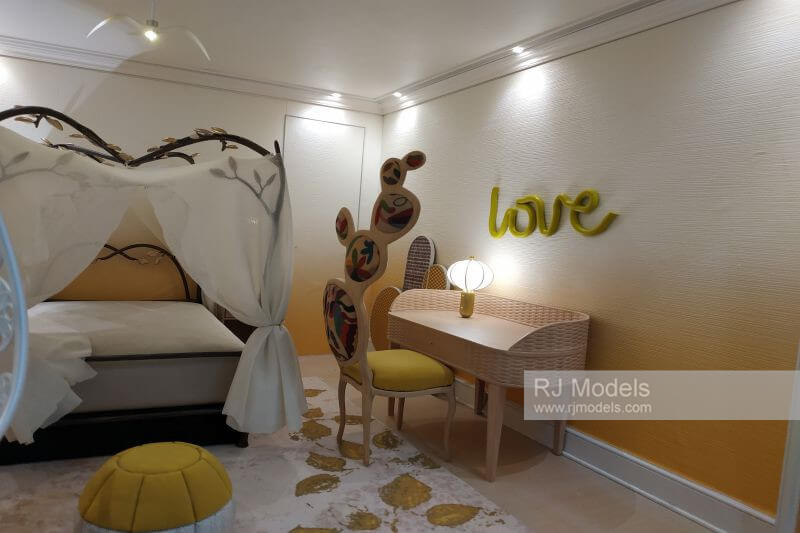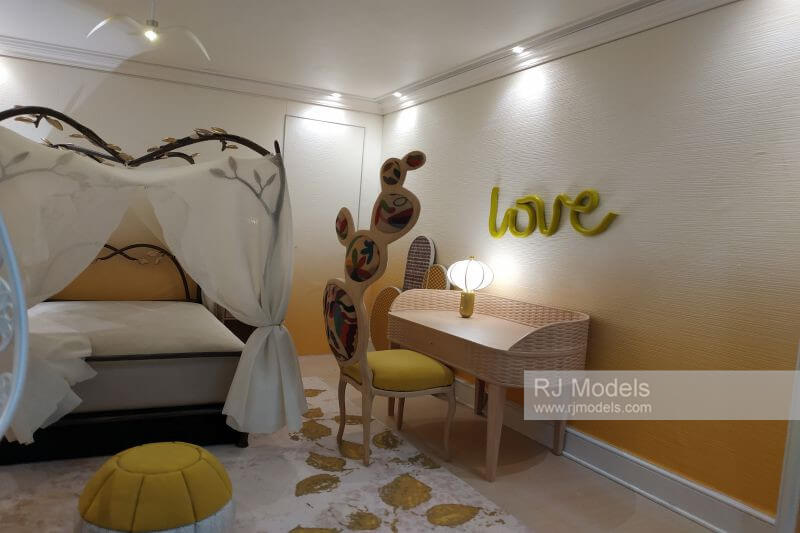 The warm to white gradient in the walls give the feel of warmth, a definite style made in Finnish Architecture.
It is known that the Scandinavian countries suffer from a tough climate, thus people desire to live in comfort inside their homes despite the dark and gloomy weather in Finland outdoors.
The enclosed bedroom partnered with daylight-tone lighting gives its viewers a cozy feel.
Finally, the leaf-patterned carpets and wooden furniture tops off the design that makes people feel the indoor autumn/ winter vibe.
Section Model in Finland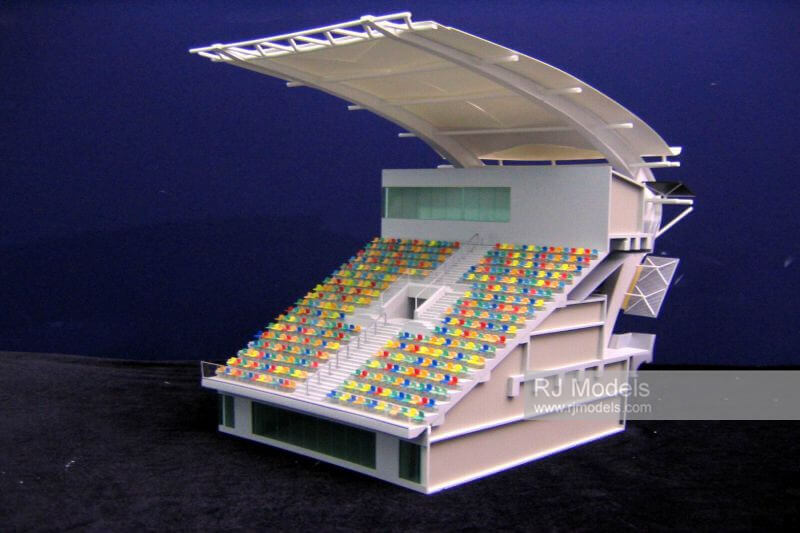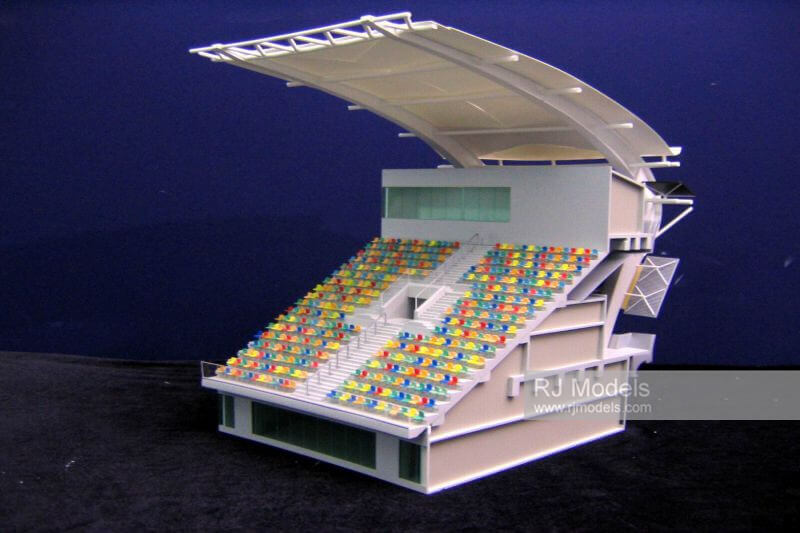 Scale: 1:120                          Size:  350 mm x 350mm x 550mm                            Production Time: 3 Weeks
This section models from RJ Models features stadium bleachers in 1:120 scale. Finland, as well as the rest of Europe, is a great fan of sports and festive gatherings.
The modelers from RJ Models created this model to provide a visual insight into this particular area of the stadium.
This is the function of section models: In order to inspect and evaluate a specific feature of a structure.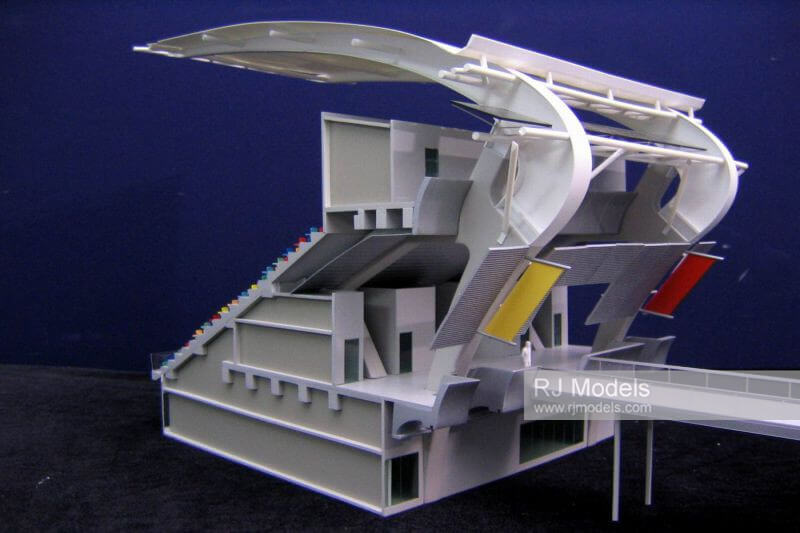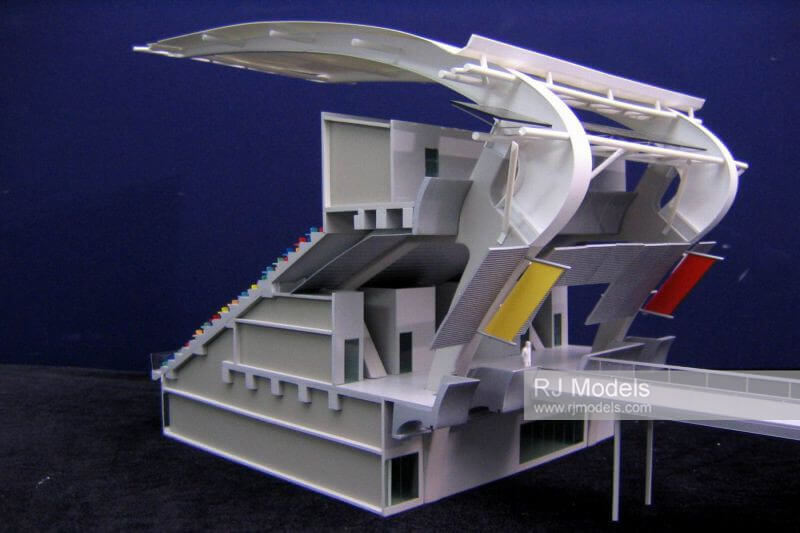 In this stadium stand/ bleacher model, the basic areas and features can be observed. The entrance to the seats is a bridge from the back area.
Before the entrance, this space also serves as a hall to accommodate several booths and food stands.
This model can aid engineers to ensure that the safety of spectators is considered. Since it is a physical section model, this gives more insight to professionals in their structural design.
This section model proves that architectural models function more than pleasing the eye: Architectural models provide a better look at designs and structure.
Industrial Model in Finland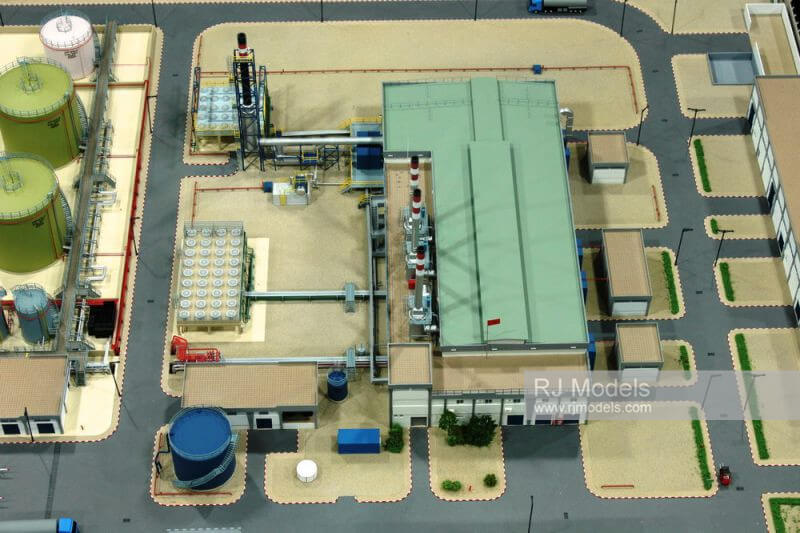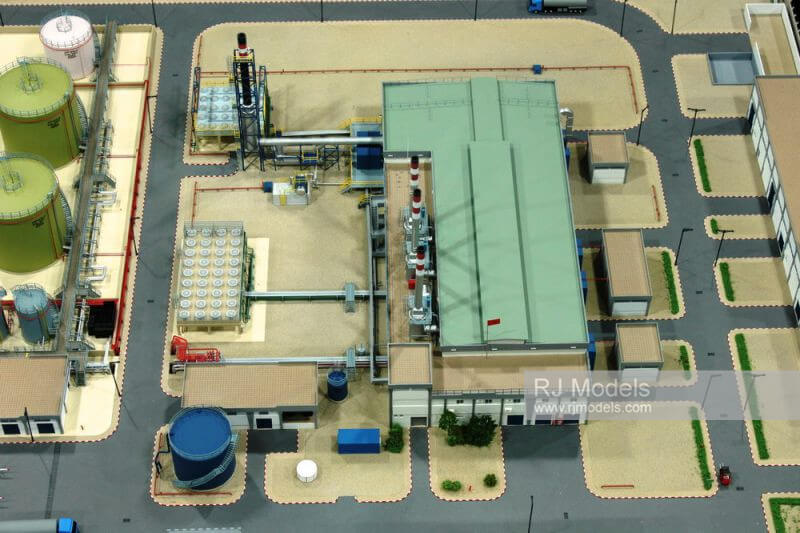 Scale: 1:300                          Size:  1400 mm x 1400mm                           Production Time: 3 Weeks
Another Industrial model by RJ Models is the Solar Industrial Port Model in 1:300. This features an innovative and sustainable port in Finland.
Sized at 1400 mm x 1400 mm, this massive structure represents a full-featured industrial port.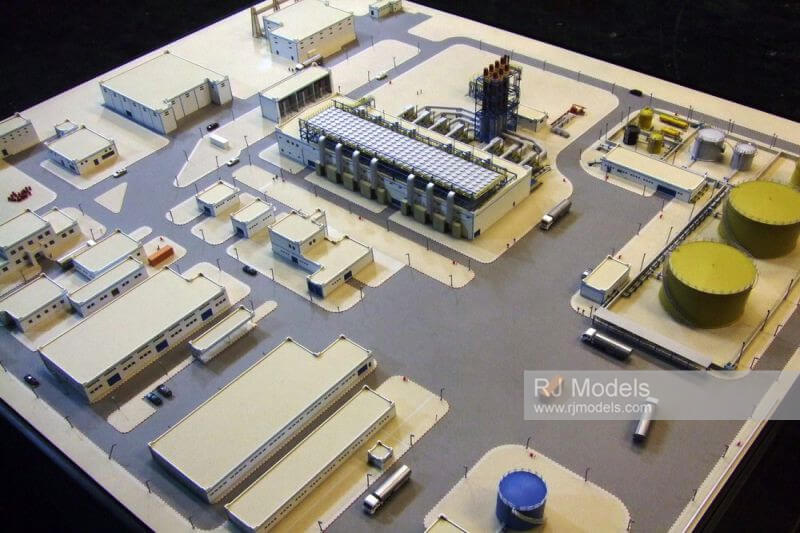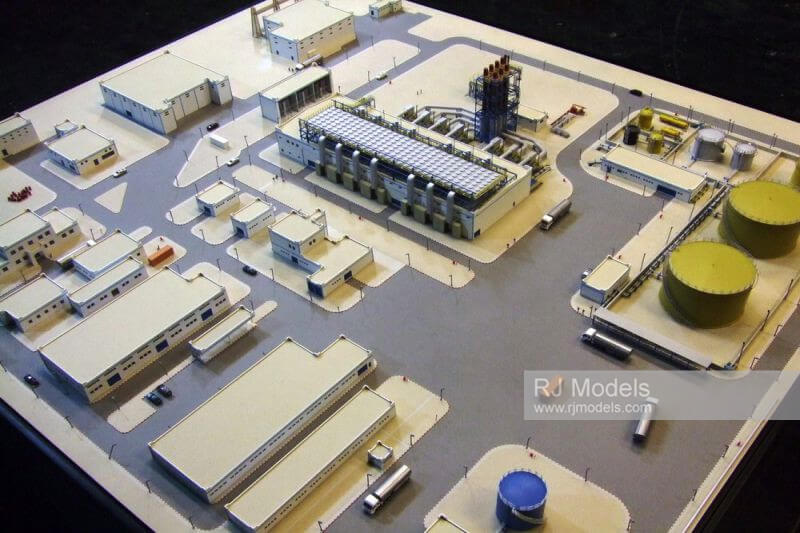 This model can help viewers navigate through the entire facility, and can be an educational tool for spectators that desire to learn about how the port functions.
The centerpiece of this industrial model is the Solar power plant, an innovative power source to provide energy to the whole plant. RJ Models used various materials to provide accurate detail in this assembly.
Looking around the model, viewers can pinpoint areas in the industrial port, from warehouses, storages, silos and storage tanks, and other equipment.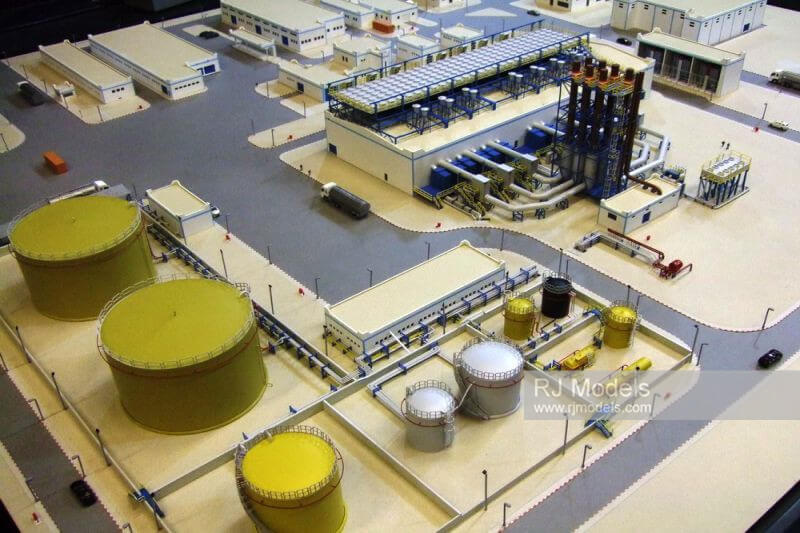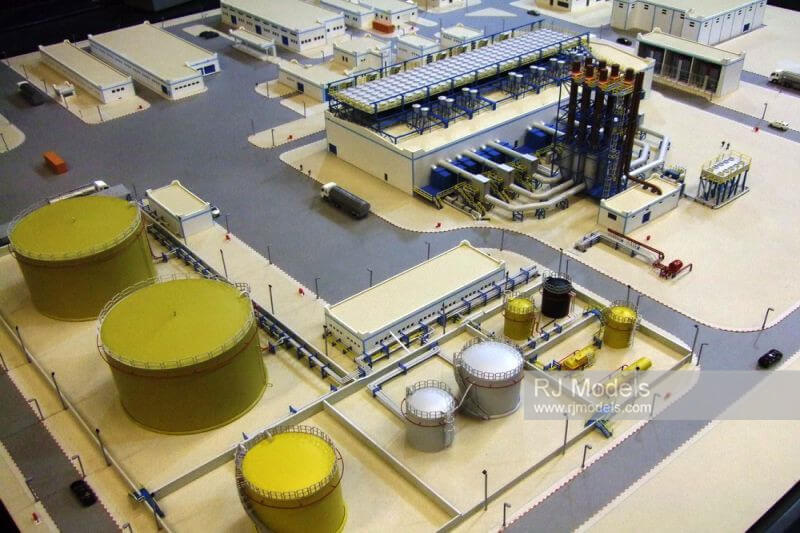 Despite being small, details such as pipelines, wiring, and industrial color codes were never left out since these are very crucial in studying the model.
This gives educational information for visitors, while engineers can use this for critical review and analysis before the project is even started.
The modeling team outsourced various materials to create this model in the finest detail.
The mix of innovative technology and manual craftsmanship was also a major factor to make this model successful.
Conclusion
RJ Models continues to grow and be recognized internationally with every project and architectural visualization we make.
We are grateful that our clients are satisfied with what we deliver.
Not only do we provide every requirement they need, but we listen to you to make sure we portray architectural design companies perfectly as they requested.
We have worked for more than 20 years in the architectural model making industry for several architects and clients across the globe.
With our years of expertise, our architectural model building service never stop innovating and learning, just to give you the best scale models that can bring your ideas to life.
Leader in World Class Model Making
Any questions about architectural models,just feel free to contact us
We will never rent or sell your email to anyone.
Contact

RJ Models

& Start Making You the Top
Our vision is making the top quality architectural models to everywhere in the globe.