Amazing Architectural model making projects in the Sudan by RJ Models
Introduction of RJ Models:
The country of Sudan's architecture dates back to prehistory.
The fact is that this huge African country has the largest collection of pyramids which numbers to more than 200.
With that in mind, RJ Models also boasts of its very own history in the field of architectural model building.
Over 20 years and more than 10,000 projects (and counting) later, RJ Models became the world-renowned A-list model making company.
Such additions to this achievement are the immense resort model and residential models fitting for this developing state.
Just like the Sudanese, it was no easy feat but complete dedication and consistency are vital to thrive.
Resort Model in Sudan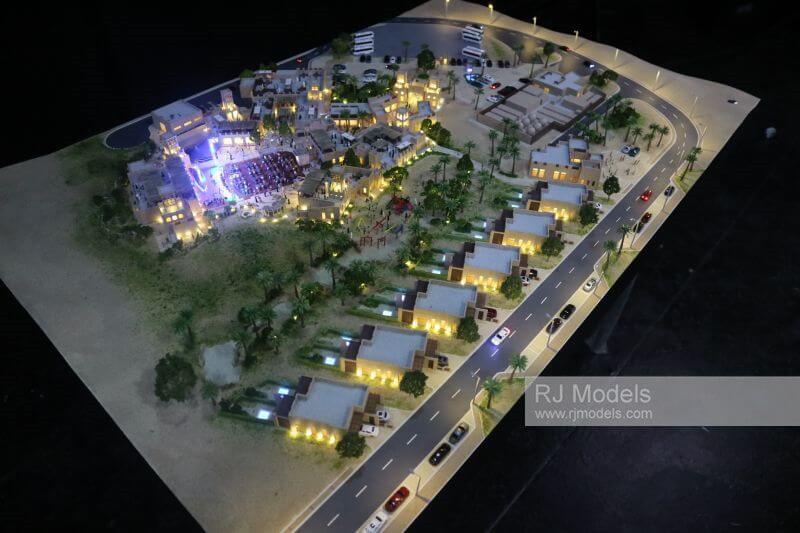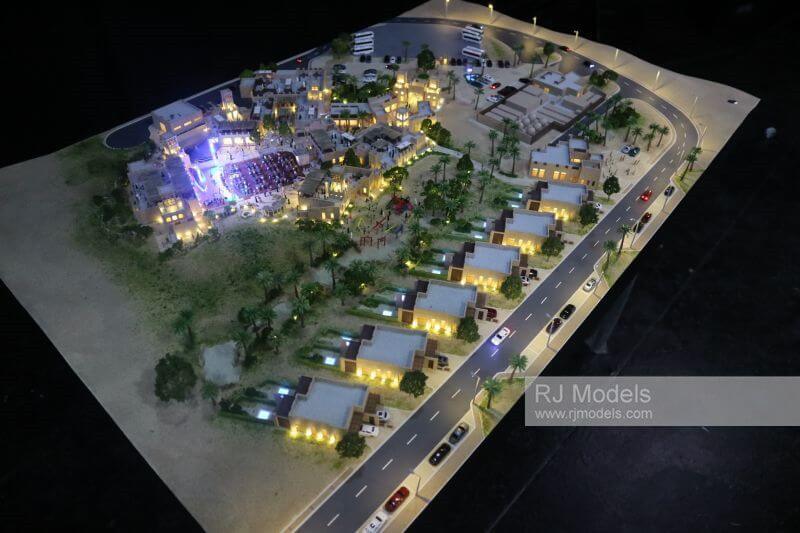 Scale: 1:5000                                    Size:  1200mm x 8000mm                            Production Time:  45 Days
RJ Models captured the setting with this 1:500 scaled model featuring the concept of Sudanese heritage and tropical vibe.
The mostly arid climate prompted the designers to create wide open courtyards and rooftops throughout the resort complex.
These areas boast of tile and stone flooring finishes that look as good as real.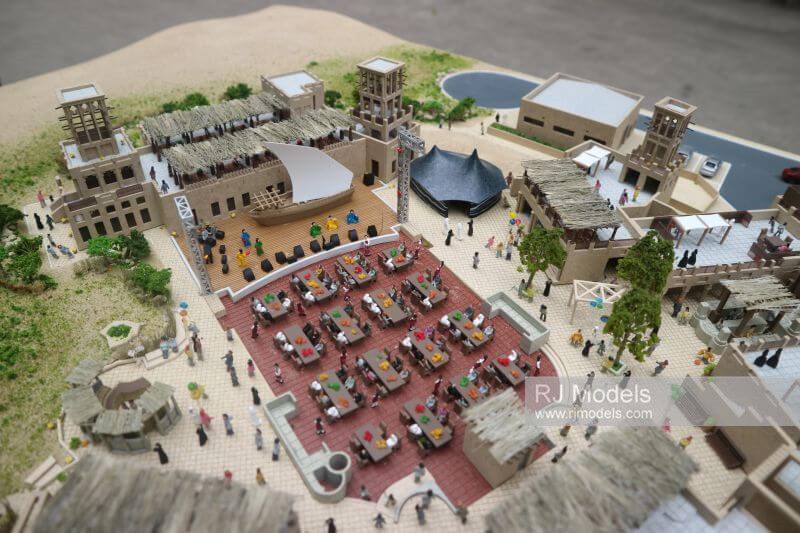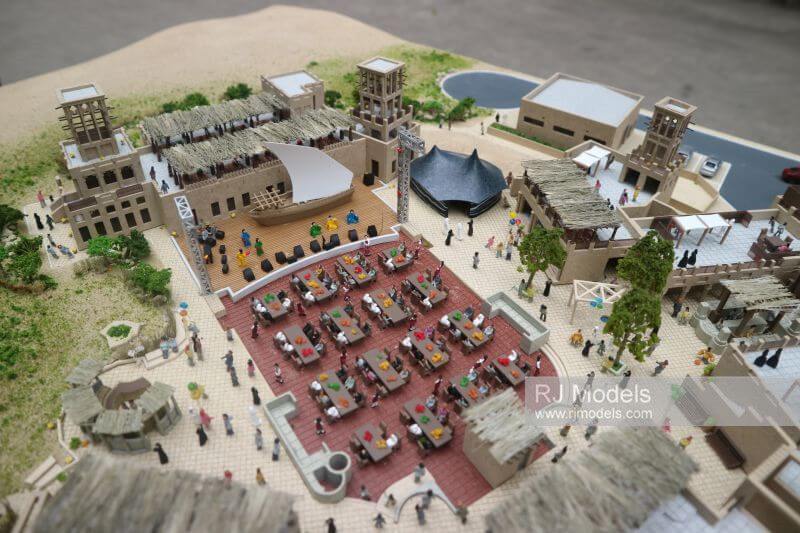 Straightforward geometrical buildings accentuated with the use of the native thatched roofing are simply on point.
You can see the satisfactory choice of material and craftsmanship our architectural model makers achieved to create this realistic traditional roofing.
Leisure facilities like a playground, open-air multi-purpose area with a wide wooden stage and a tent are some features.
A row of accommodation units on one side has a pool on each.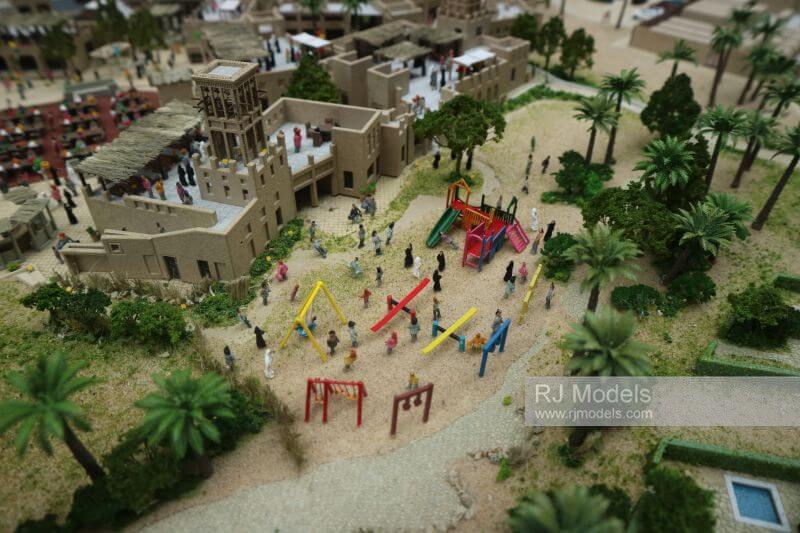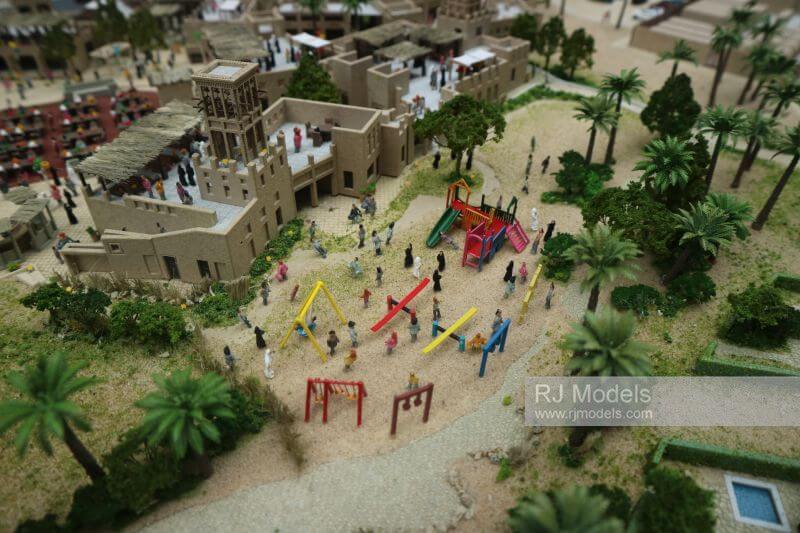 The arrangement of the structures are not typical, but our architectural model makers made sure every specification was adhered to.
Adding to the visual scene are plenty of entourage elements like people, cars, and trees with lighting installation.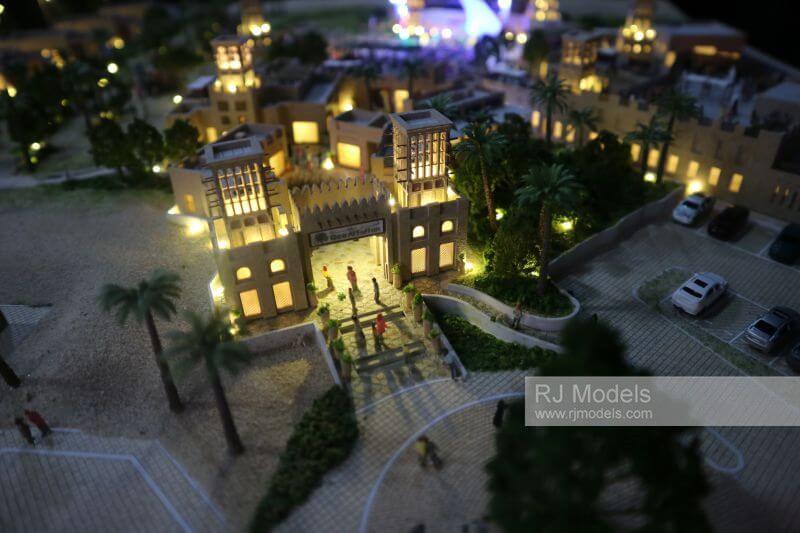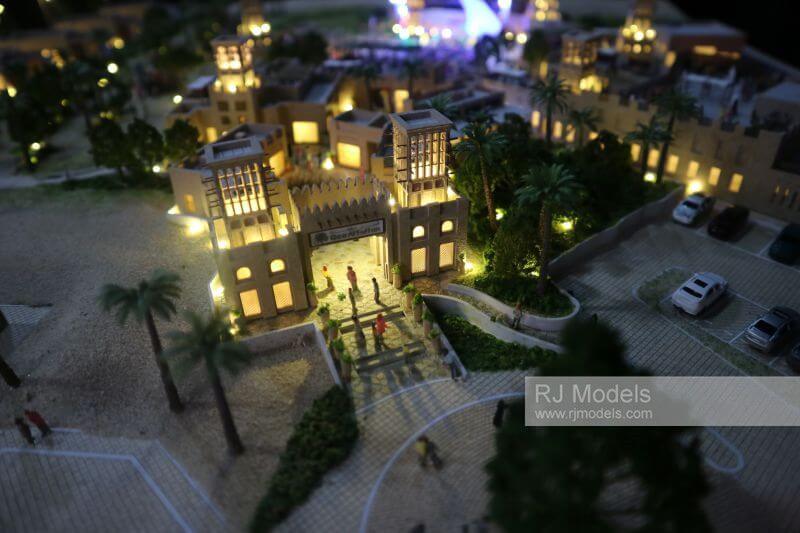 Residential Buidling Model in Sudan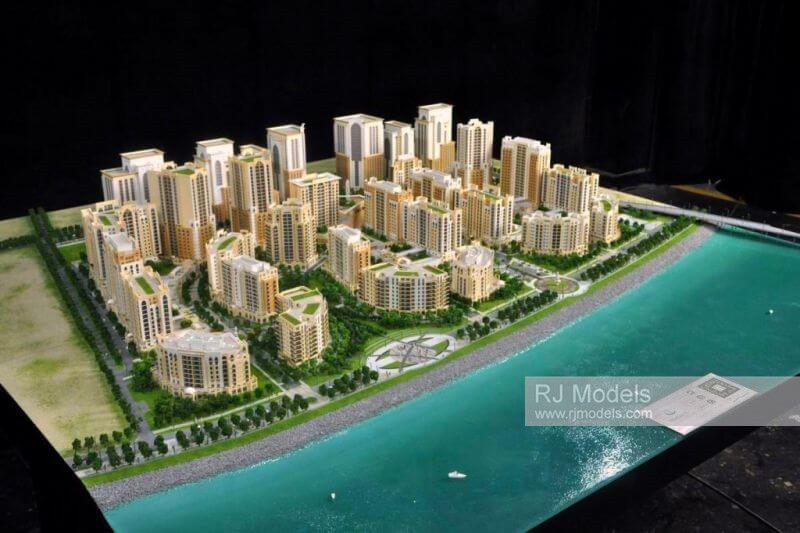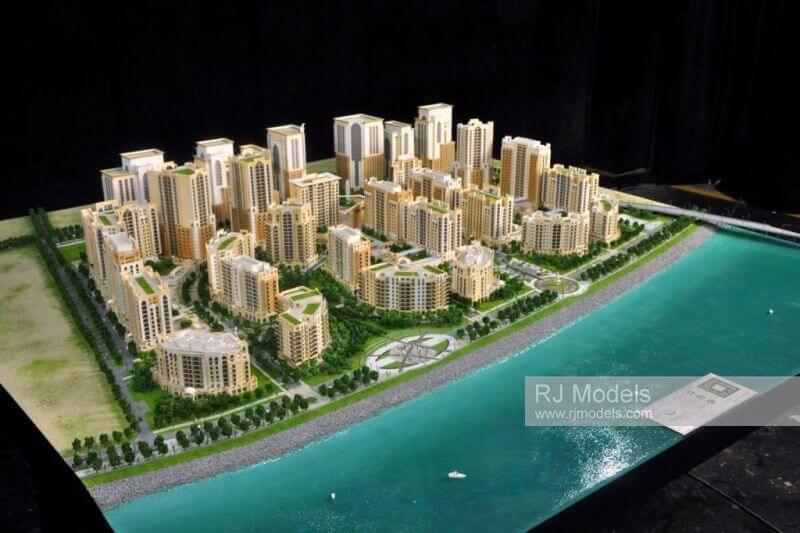 Scale: 1:5000                                    Size:  1200mm x 8000mm                            Production Time:  45 Days
Fronting the clear blue-green seas are clusters of mid to high level residential structures all depictin  g a distinct character.
Everything was measured, cut, and assembled within four weeks by the RJ Models' team keeping the exact specifications of designers.
The tailored impeccable reproduction with every tower floor, line, and façade is truly nothing but impressive model making.
Full detail depiction of each and every window which creates a realistic effect when lighted are noteworthy.
Hundreds of small LED bulbs were painstakingly woven inside each of the residential models in order to achieve this.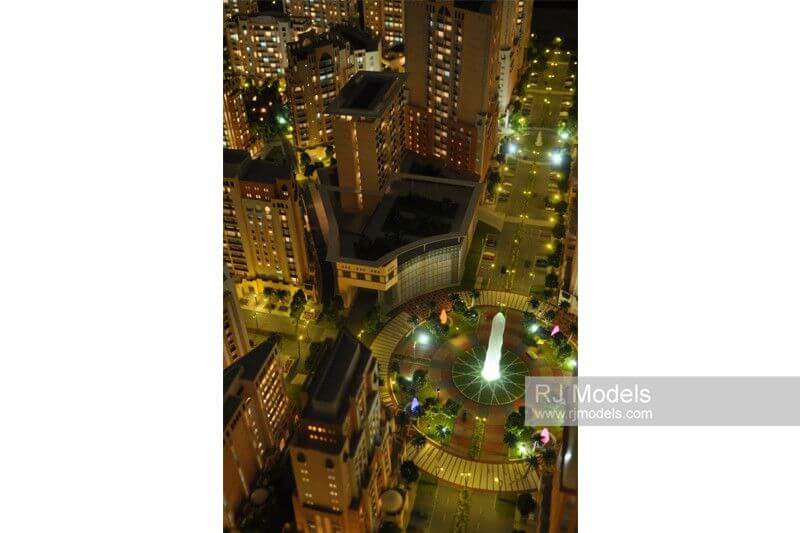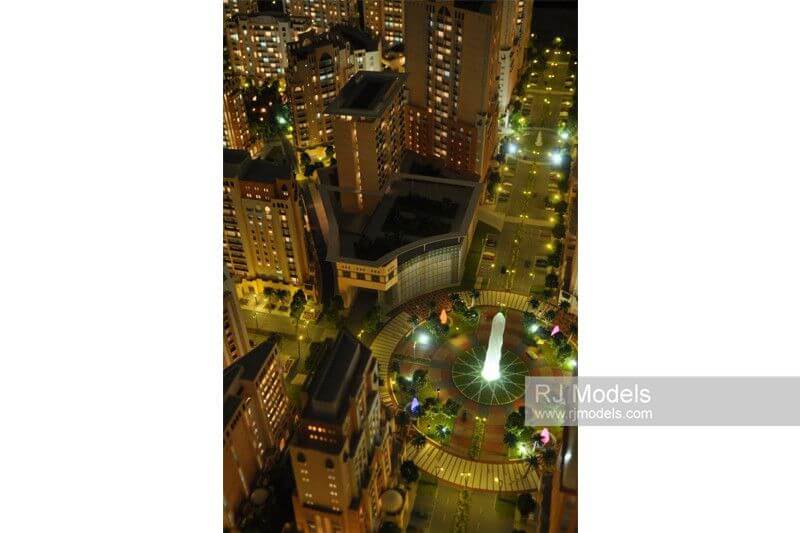 Several rooftops display lawn and landscaping to incorporate nature into the concrete immensity which our model makers captured perfectly.
An amazingly realistic play of color and texture greets the viewer with a roundabout and fountain feature by the seafront.
The perimeter of this 8000 by 7000 mm base model is lined with roads and trees for added appeal.
Conclusion:
Ensuring the highest quality result each time with the professionalism of on time delivery, that's the RJ Models promise.
We made it this far with long standing project experience in our history in the architectural model industry.
The reason is clear, RJ Models' reputation for superb quality and excellent service reverberates from continent to continent.
Sudan along with all the major cities around the globe can attest to the outstanding talent our model makers present.
Our facility is the largest of its type in the world and exclusive delivery at the client's doorstep is available.
Best of all, RJ Models tops up the convenience with competitive rates for our best architectural design companies.
Leader in World Class Model Making
Any questions about architectural models,just feel free to contact us
We will never rent or sell your email to anyone.
Contact

RJ Models

& Start Making You the Top
Our vision is making the top quality architectural models to everywhere in the globe.