Amazing Architectural Model Making Projects in Saipan by RJ Models
Introduction of RJ Models:
Saipan Island may be a small commonwealth of the U.S. in the Pacific Ocean.
But it comes with a big feat for commissioning RJ Models to be the architectural mode makers of choice for their grand project.
As the top of its class architectural model maker worldwide, we give our clients competitive pricing among other things.
Decades of fully capturing every design element as conceptualized by the architect.
Because we at RJ Models believe that architectural model making should only come in that level of integrity.
It comes as no surprise that Saipan entrusted the professionalism and workmanship that comes with our name.
Island Hotel Model in Saipan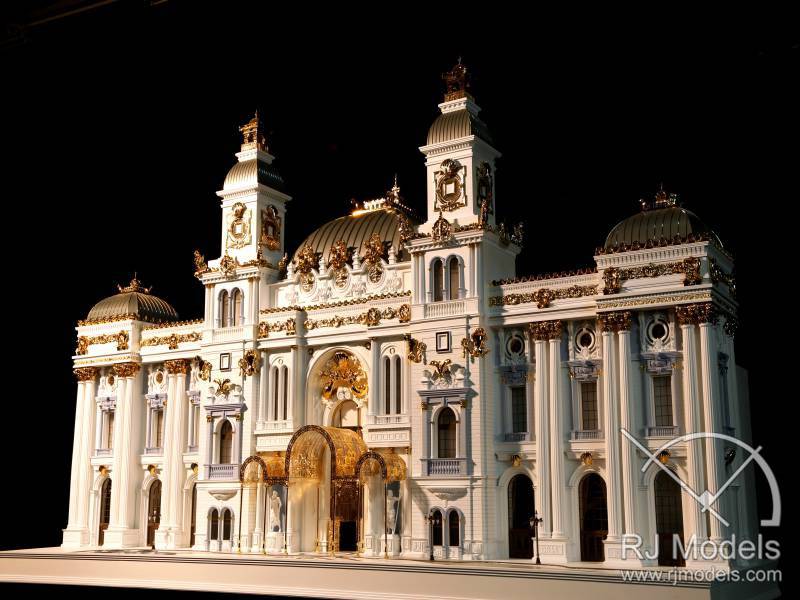 Scale: 1:100                    Size: 2000mm x 650mm                 Production Days: 30 days
Grandiose is the best word to describe this 1:100 scale hotel model of Saipan's island hotel, which is reminiscent of Roman architecture.
Pristine white façade and interiors adorned with gold trimmings provide the absolute regal impression in one look.
It took RJ Models four weeks to craft this piece of architectural majesty in elaborately detailed 1:100 scale representation.
Fluted columns topped in Corinthian gold capitals are detailed to perfection.
Huge arched glass windows which come with balustrades add a layer of old world character.
Every piece of golden ornament is 3D printed to exact design detail thereby achieving ultra-realistic output.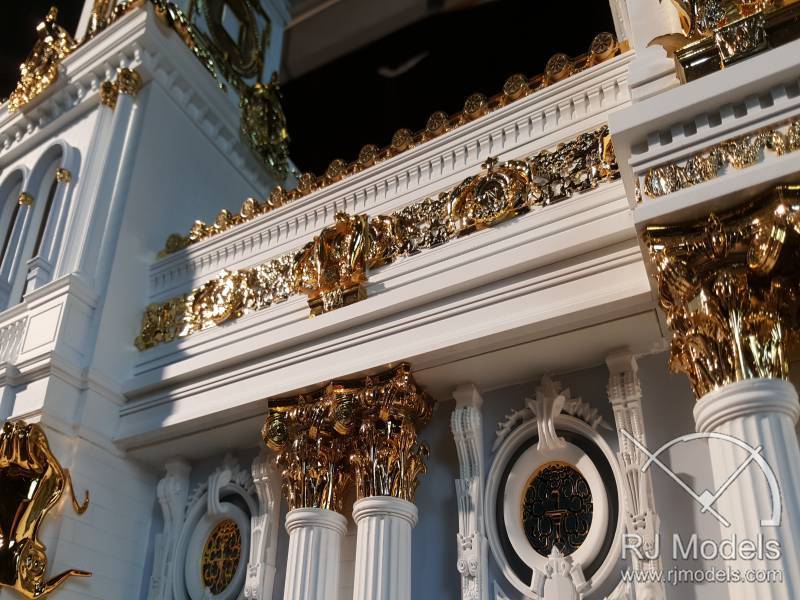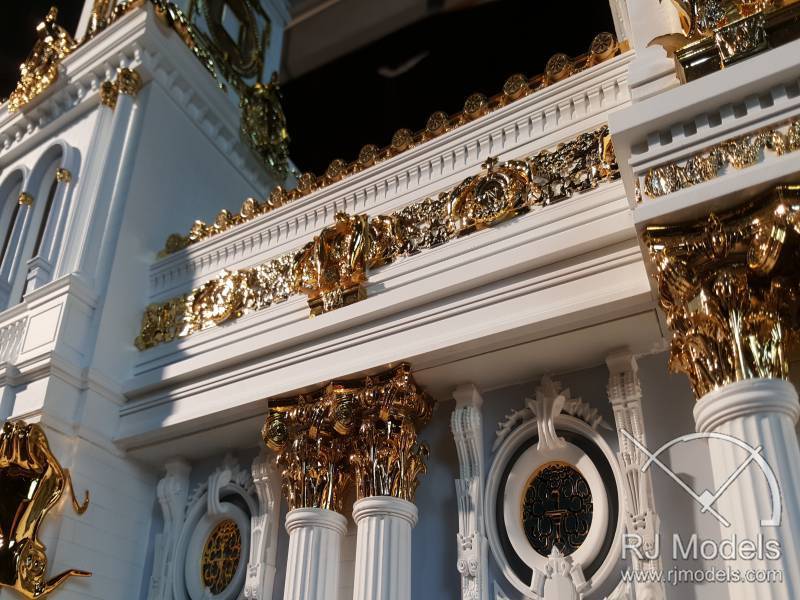 The incorporation of the intricately detailed steel and glass canopy on the façade adds a bit of a modern-industrial feel.
The grand lobby's choice of modeling materials exquisitely captures the realism, from the grand staircase to the huge curtains.
Our model makers for Saipan accentuated the edifice with warm lighting to further enhance a dramatic effect.
Conclusion
RJ Models comes with a commitment that every architectural model that comes out of our factories is a masterpiece.
Every centimeter up to the millimeter should reflect how the artist designed it to be, no less.
With this in mind, our architectural model building team in Saipan must only be the most experienced and efficient in the field.
The thousands of projects that have been completed around the world are proof of this for our international architectural design companies.
We at RJ Models thrive by maintaining consistency of delivering exceptional architectural models tailored to every need.
Regardless of a project's specifications, we are bound to deliver, anywhere, anytime.
Leader in World Class Model Making
Any questions about architectural models,just feel free to contact us
We will never rent or sell your email to anyone.
Contact

RJ Models

& Start Making You the Top
Our vision is making the top quality architectural models to everywhere in the globe.