Amazing Architectural Model Making Projects in Spain by RJ Models
Introduction of RJ Models:
Centuries old Spain, known colonizer of old carved many of the world's nation's histories throughout time.
It's rich civilization and culture was stamped in many countries up to this age.
Likewise, is RJ Models known for its long-established decade's history in the architectural model industry over the world.
Over 700 projects a year can firmly deduce that our model making companies thrive wherever the setting may be.
Here in Spain, our client is guaranteed of the exceptional output rendered by our broad knowledge of architectural model making techniques.
Because RJ Models adheres to its objective of leading the market with targeted detail accuracy with realistic character.
Interior Model in Spain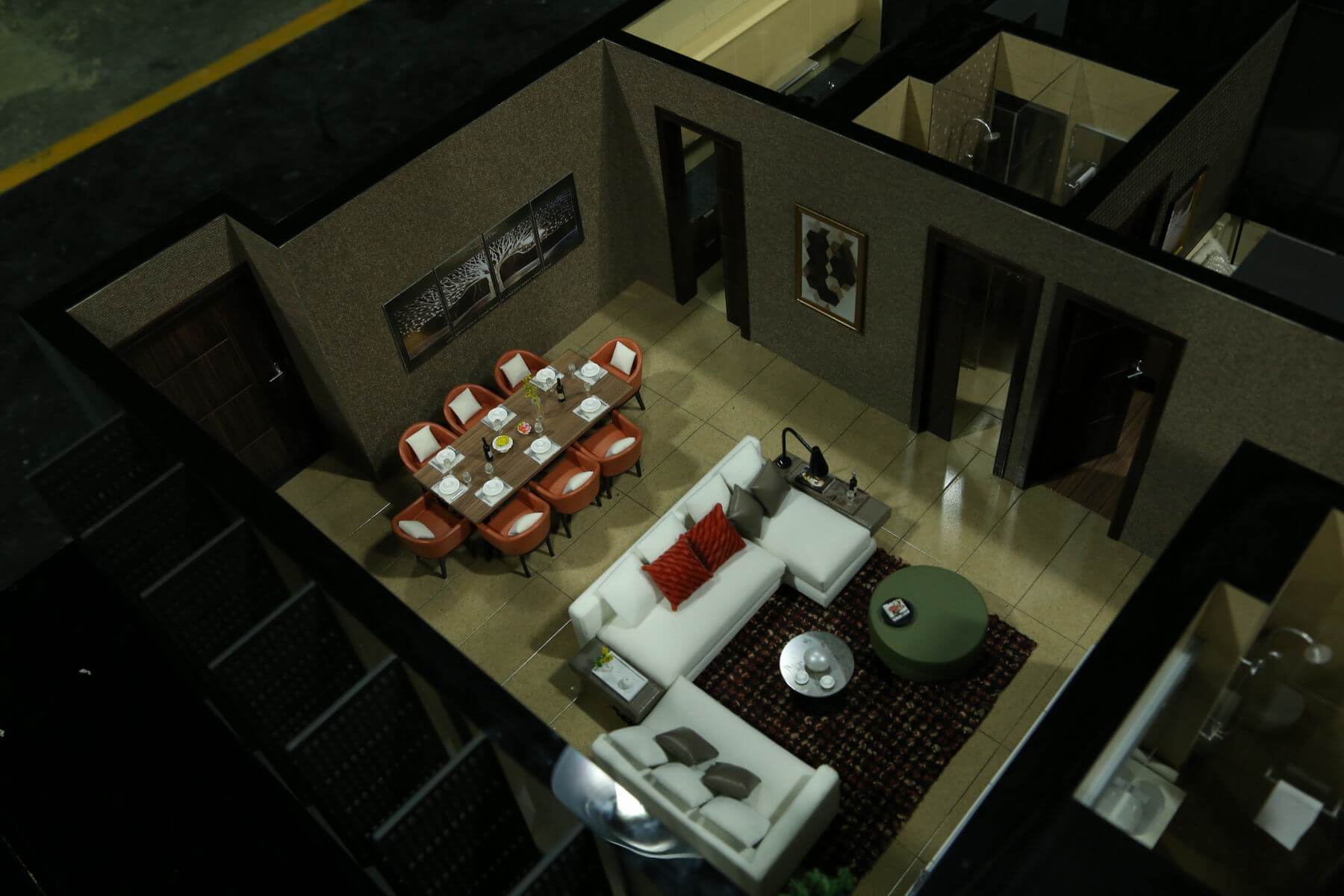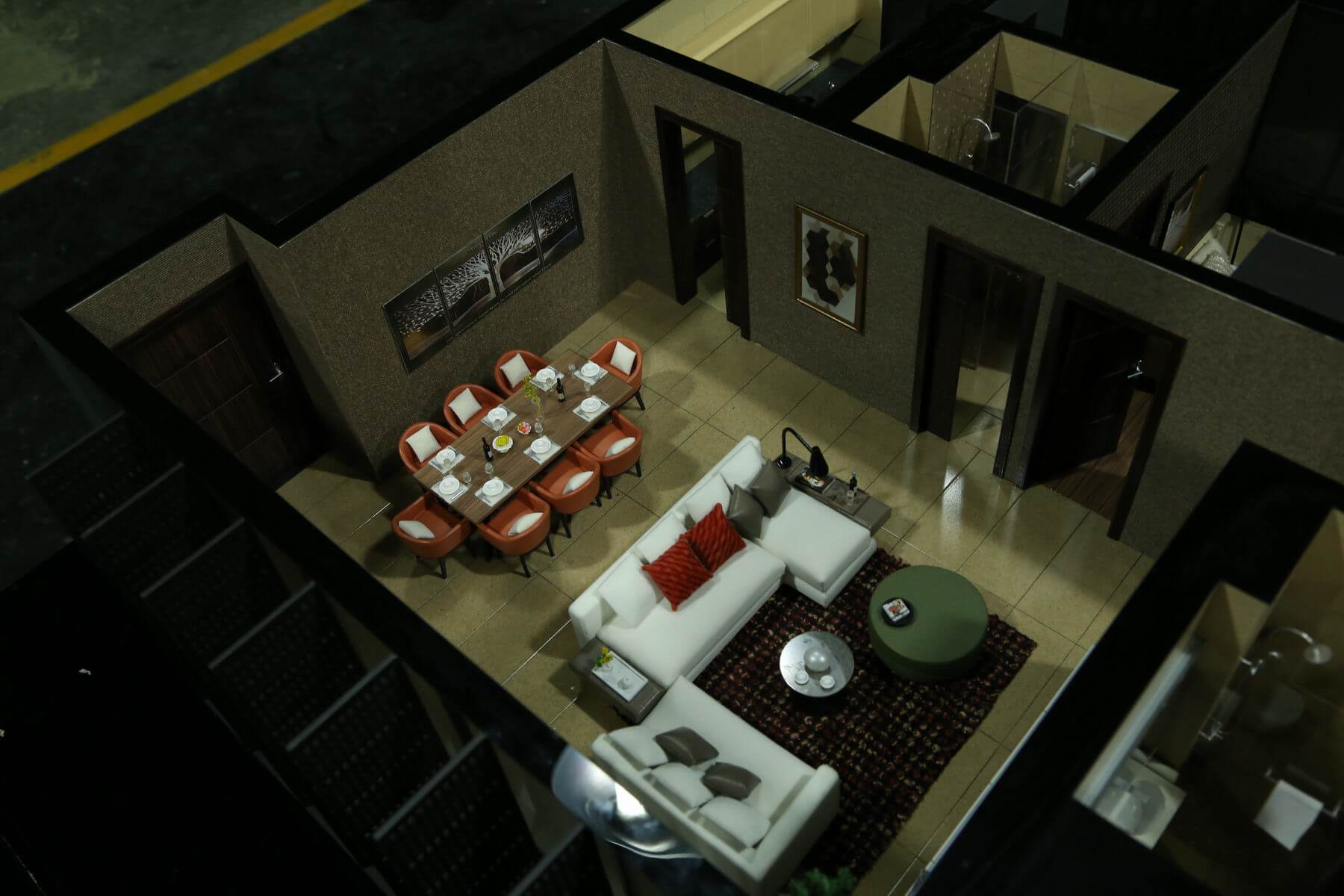 Scale: 1:30                          Size:  500 mm x 600mm                            Production Time: 3 Weeks
Simply engrossing is the perfect term to describe this 1:40 scaled model of a home interior.
One can marvel at the absolute life-like ambiance the whole scene offers with perfectly set up lighting throughout.
Different wall finishing of textures and materials like mirrored walls and wallpaper or are adorned with framed art.
Even the tailored, true to life flooring materials of different finishes did not fail to impress.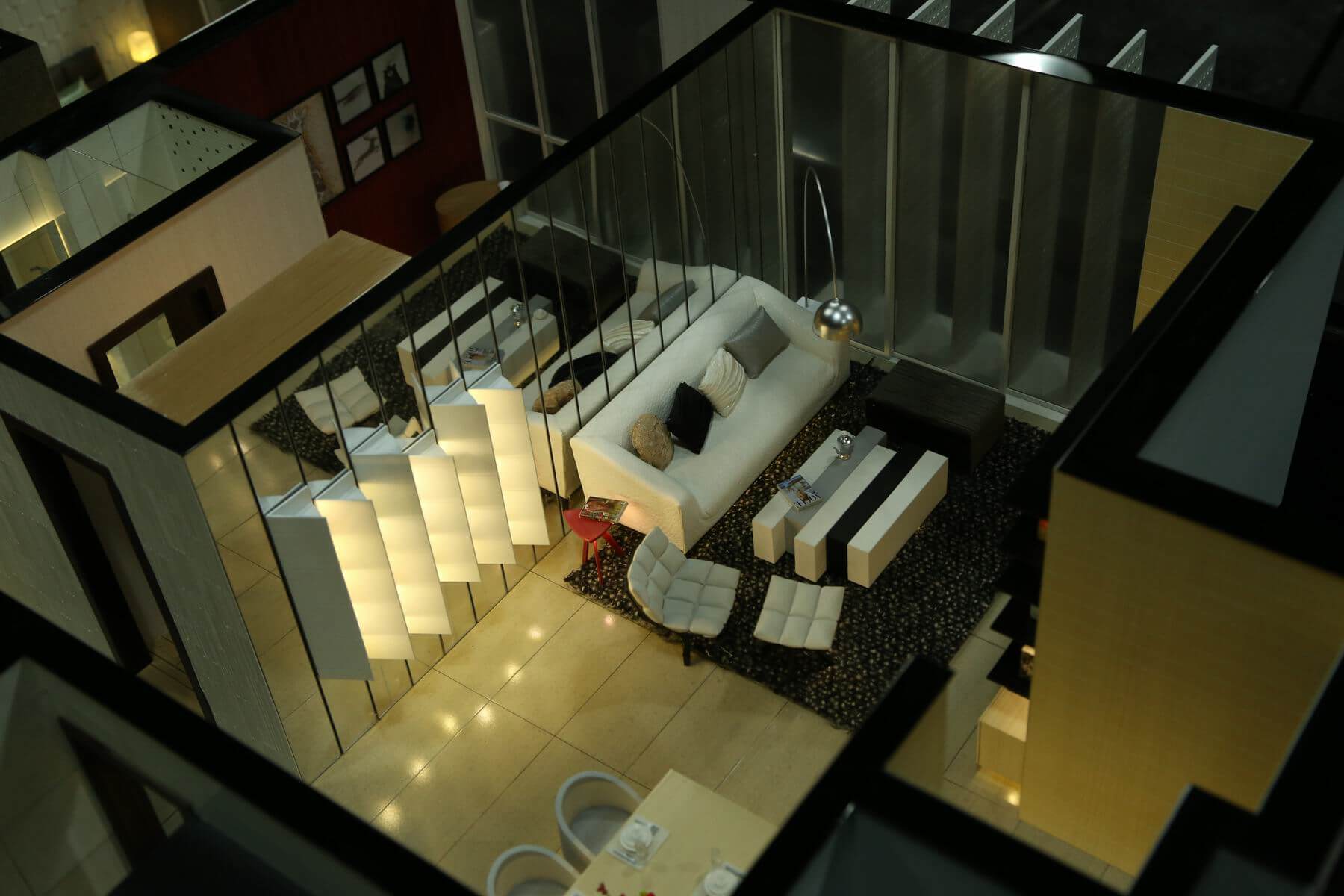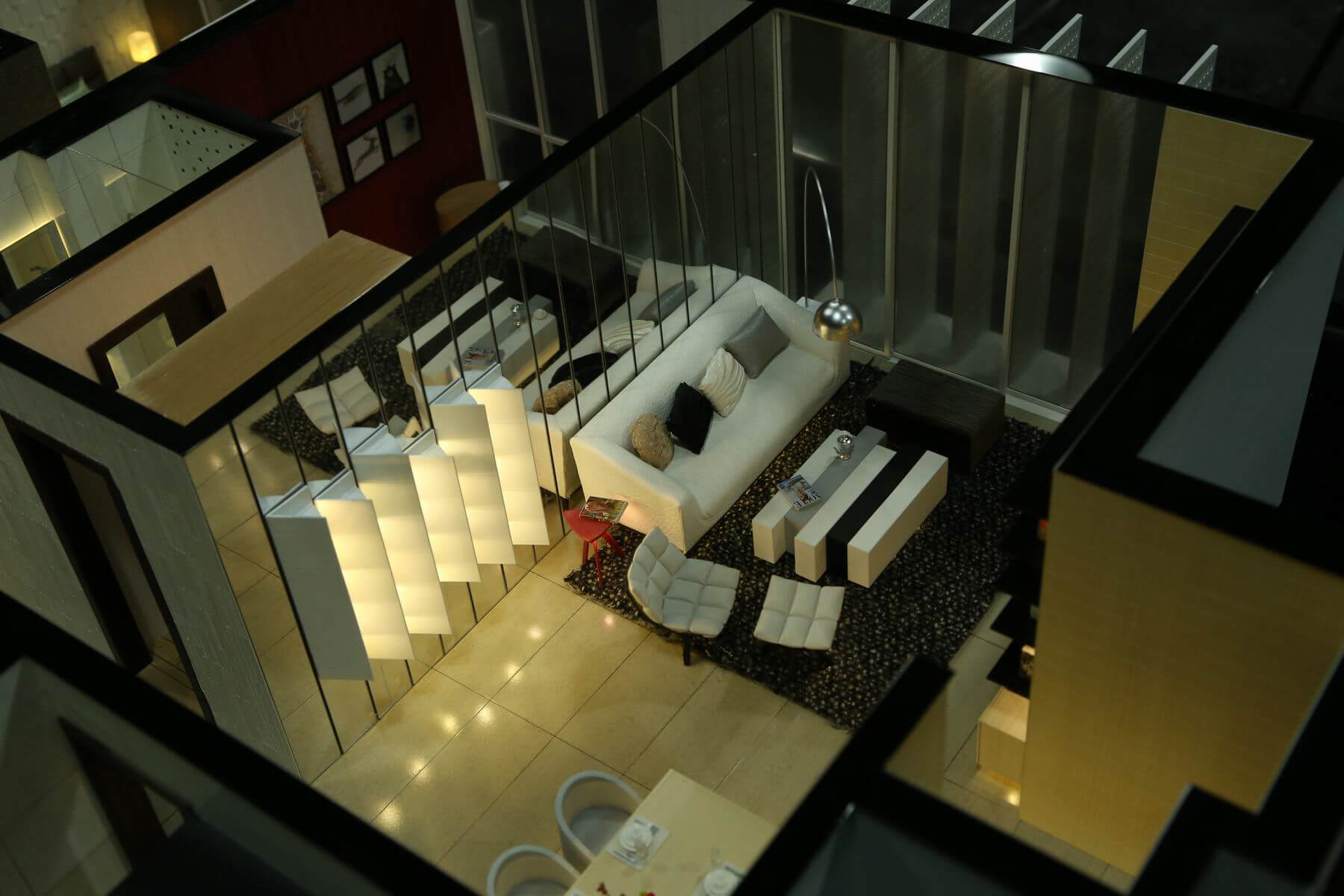 Architectural model making company in Spain made sure to include high-class visual materials to showcase the designer's concept.
The home is full of elegant details, the bed and sofa look comfy to snuggle on if only it were of life size.
Full-scale realistic detailing is given to every piece of furniture and décor, careful hand finishing and assembly is key.
Each room is given much thought and masterful fabrication to achieve impressive workmanship in a production time of ten days for the interior model.
Conclusion
Building a home interior can be a complex and long process with many stages but RJ Models team passed with flying colors.
The architectural model building team in Spain made sure that your project presentation would be both immersive and spectacular.
Such was attained with the sophistication and stellar quality the interior model punctuated.
Our team of architectural model makers really brought life to the designer's 2D version into 3D and they love the challenge.
RJ Models continuously provide the highest quality architectural models with hassle-free services and competitive rates.
One call away to provided us with your info and give you a quote in no time serving 24/7 worldwide for architectural design companies.
Leader in World Class Model Making
Any questions about architectural models,just feel free to contact us
We will never rent or sell your email to anyone.
Contact

RJ Models

& Start Making You the Top
Our vision is making the top quality architectural models to everywhere in the globe.