Amazing Architectural Model Making Projects in Iceland by RJ Models
Introduction of RJ Models:
This Nordic nation with a dramatic landscape of hot springs, volcanoes, and glaciers, also boasts scenic views of its cityscapes.
Renowned architectural model makers, RJ Models assist in setting the architectural stage for this country's vivid modern urban centers.
The model-making company with worldwide installations made its way to Iceland to provide its top-notch services.
Icelandic living standards are on par with their European neighbors, hence, they opted for a model maker with high standards.
RJ Models, with its long history of more than 25 years in the industry, is proof of that standard.
The consistency in delivering high-quality architectural scale models catapulted the company to reach even the farthest continents.
Facade Model in Iceland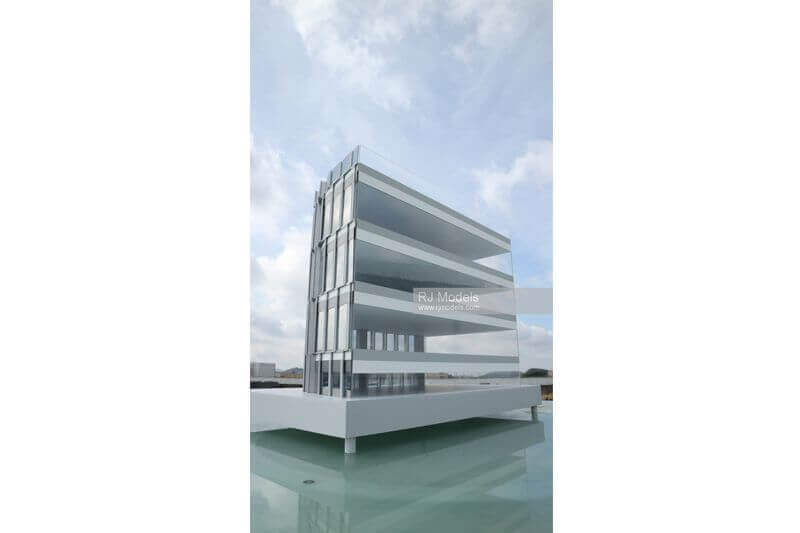 Scale: 1:50                                    Size:  450mm x 350mm                            Production Time:  2 weeks
Taking inspiration from the serene landscape is this striking model of a facade in the 1:50 scale model.
Our architectural model making team of committed artisans delivered the model in two weeks in superb detailing and artisanship.
It is simplistic in the way that it is produced in grey scale just to display the basic structural design form.
The interspersed display of curtain walling standing side by side at an angle outwards creates a dramatic effect.
These tall glass windows along with its compositional framework were created with laser-cut acrylic mimicking a glass-like characteristic.
Careful hand finishing ensures that every side and angle comes out in their finest form, leaving nothing for any critical eye.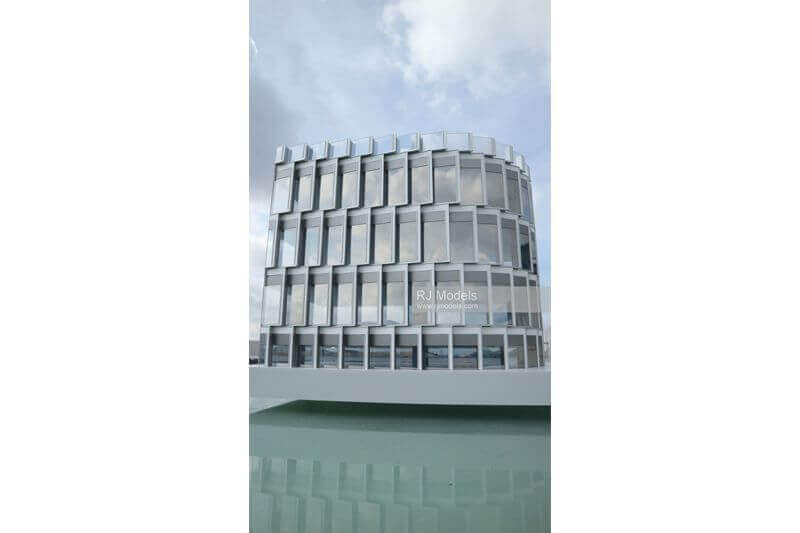 Our expertly trained model-making technicians take the building from the ground up, taking every consideration throughout the process.
Undeniably, the four-story facade scale model provides the most accurate measurements and is arranged according to specifications.
It is nonetheless the best in its class presented by RJ Models.
Interior Model in Iceland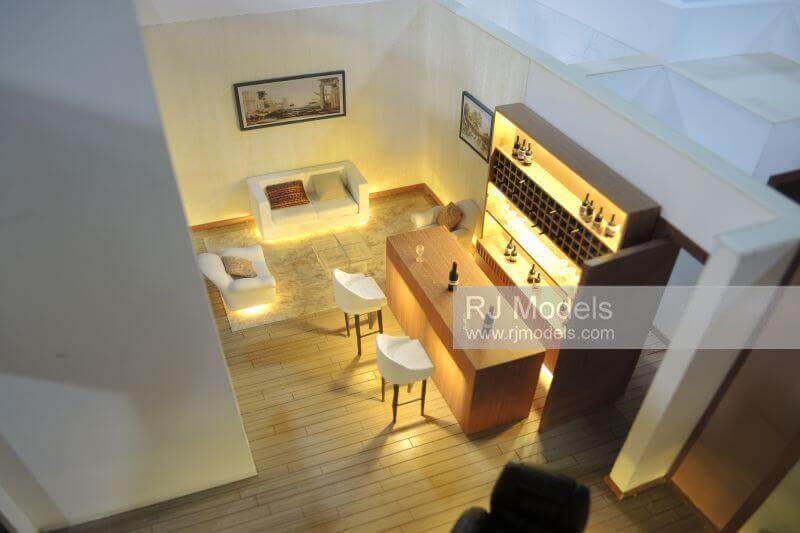 Scale: 1:25                                 Size: 500mm x 400mm                            Production Time: 2 weeks
Interior models play a major role to provide clients not only the aesthetics, but also the spatial layout proposal.
With its project sample exceeding thousands, RJ Models has proven repeatedly its jaw-dropping interior creations.
This Iceland project for a 500 by 400 mm sized interior model assembled by our model-making masters is ample proof.
Finished within two weeks is the lifelike-looking model depicted with the comfort and cozy atmosphere it was aiming for.
Intricate detailing on the French provincial style bed along with the neutral hues invites anyone to come in and rest.
Panels of delicately patterned wallpaper adorn both the walls and built-in closets.
The bar section of the house is also never amiss with impeccable representation.
The wine display rack is flawless; complete with dramatic lighting effect with labeled wine bottles that enhances the true-to-life scene.
RJ Models architectural model makers in Iceland expertly use the right materials to achieve 100% output every time.
Conclusion:

RJ Models' worldwide presence and adaptability guarantee every architectural model requirement will be catered for.
Such was the expectation of our Icelandic clients and such is exactly what they received.
No matter how simple or technically demanding a project can get, our model-making team with advanced manufacturing techniques will surely deliver.
With a high level of accuracy and spectacular detailing, every idea of the designer would definitely be put into effect.
Our reputation as the leading architectural model maker worldwide is topped with 24/7 services to assist you across time zones.
Unparalleled services and high-quality results all delivered even with your tight deadline…that is the RJ Models promise.
Leader in World Class Model Making
Any questions about architectural models,just feel free to contact us
We will never rent or sell your email to anyone.
Contact

RJ Models

& Start Making You the Top
Our vision is making the top quality architectural models to everywhere in the globe.