Wooden Architectural Models
Because the wooden architectural model and balsa wood model building can bring the viewers a feel of vintage and classic, it is an ideal presentation tool that helps to highlight the rich historical background and culture of a project.
Only very few wooden architectural models are fabricated purely with wood. As wood contrasts very well with white acrylic, these two materials are often used together to highlight certain design elements.
Because of the physical properties of wood, the wooden architectural model is usually heavier than architectural models made of other materials like plastic.
Another significant drawback of the wooden architectural model is that it requires careful maintenance as the wooden product is not able to last for a long time because the color will fade if exposed to sunlight.
At present, the wooden architectural model and balsa wood building models are used as a rough draft of the general design vision that the architects have in mind, and it also helps to emphasize the topography and landform in many cases.
Using high-tech model making techniques like laser cutting and 3D printing to make a wooden terrain architectural model is much easier than using traditional craftsmanship.  The curves can be cut easily and accurately and then arranged accordingly to represent the elevations.
Some wooden architectural model also includes entourage elements to highlight the artistry of the product, especially when it is planned to be used for public display.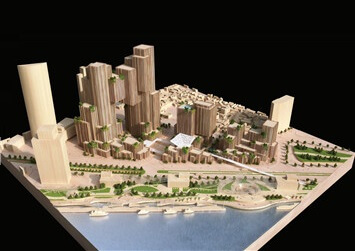 Simple Steps to Work With Us for Wooden Architectural Models
Why

RJ Models

Can Make Your Model The Top

9999+ Projects Experience
RJ Models has an extensive team to ensure the highest-quality result whilst complying with tight deadlines.

Top Model Quality
Our Shenzhen factory prides itself as the largest facility of its type in the world since 1995.

Fast Model Production
RJ Models has an extensive team is committed to individual customer solutions and ensuring quality in whatever we do.

Excellent Service
Our priorities include distributing our installations exclusively and worldwide.
Global Shipping For Any of Your Wooden Architectural Models