Amazing Architectural Model Making Projects in Lebanon by RJ Models
Introduction of RJ Models:
Architectural models as a miniature representation of real-life structure should only be nothing less than artistically detailed perfection.
Top architectural model making team in Lebanon, RJ Models undoubtedly exceeded expectations yet again with the creation of this modern church.
This country in western Asia has a varied religious composition with almost half of the Lebanese having the Christian faith.
The mountainous topography gave our model makers the challenge to recreate nature and technology in astounding sense of realism.
Using the latest in high-tech model making techniques, RJ Models delivers within four weeks in production.
Church Model in Lebanon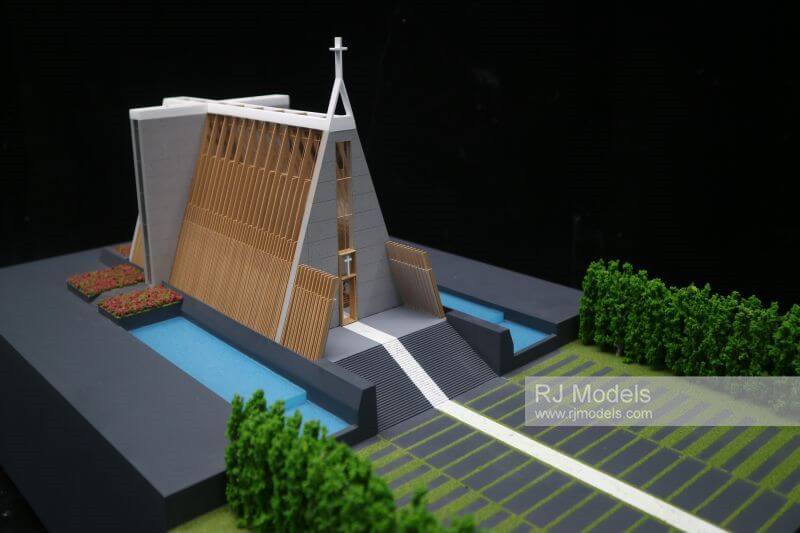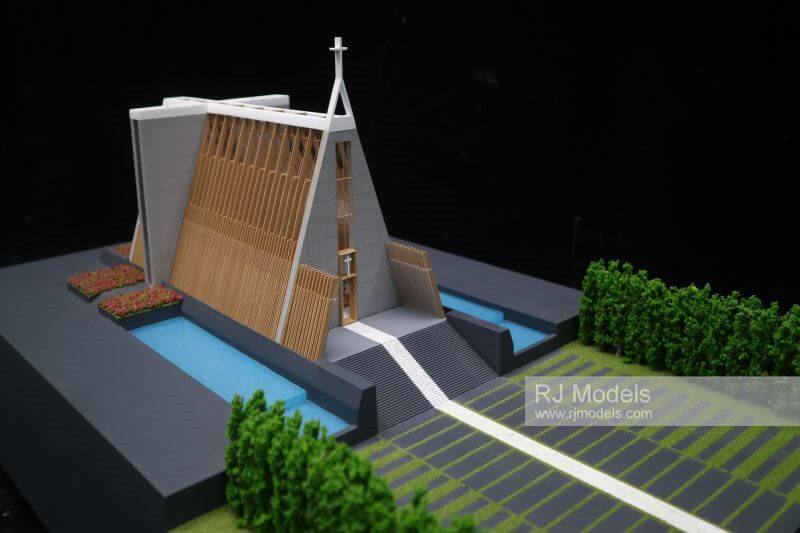 Scale: 1:200                                    Size:  1200mm x 800mm                            Production Time:  3 weeks
Reminiscent of the Christ the Redeemer in Brazil is this 1200 by 800 mm model for the Christian faithful.
A full detail replica of Christ's statue as if floating on the mountain top is an awe-inspiring highlight.
The flowing water feature nestled between the soils and surrounded by nature is just realistic.
Adorning this is a church enunciating a straightforward design concept with a Latin cross-shaped plan and geometrical façade.
Architectural model makers from RJ Models present intricate craftsmanship of the structure's side walls.
It is simplistic but also ethereal in the sense that it incorporated nature into the overall planning concept.
The top part and ceiling opening up to the sky, the calming effect of water features along on each side.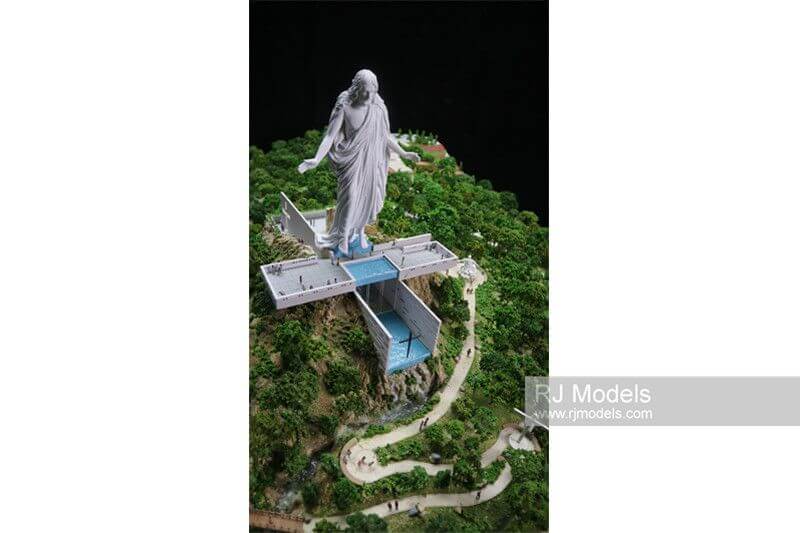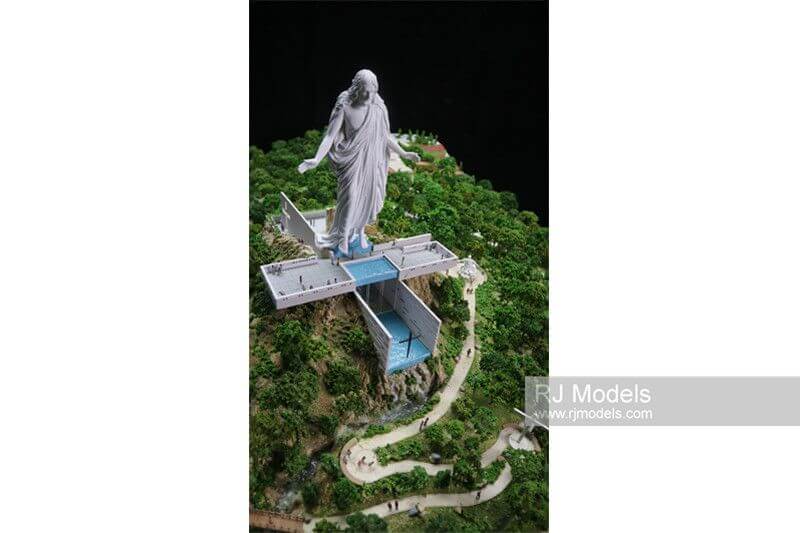 With its central nave extending into a courtyard lined with tall trees and lush greenery is truly remarkable.
The scale of 1:200 is quite small, so talent coupled with steady hands is paramount to give justice to the project.
DAMAC Tower Lebanon Residential Building Model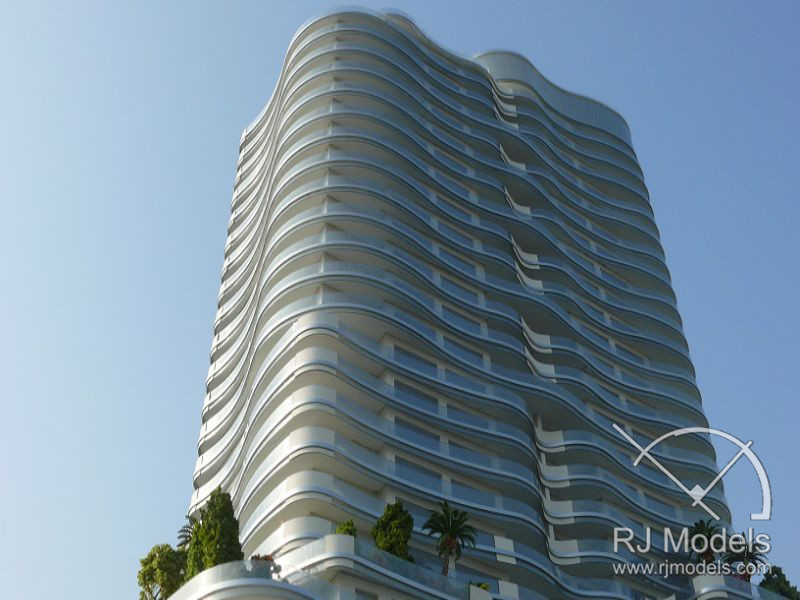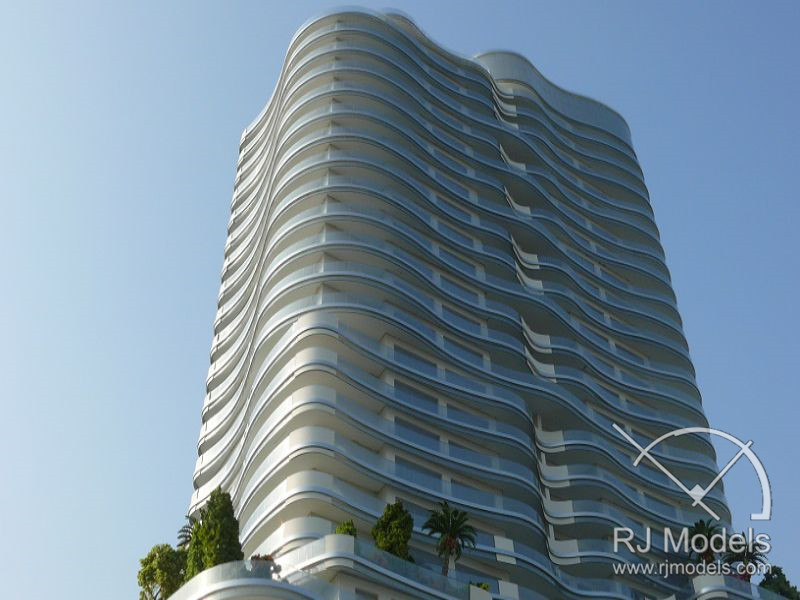 Scale: 1:200                                    Size:  1400mm x 1350mm                            Production Time:  3 weeks
With scenic views of the Beirut marina area, the towering residential building stands to awe its inhabitants and the public.
Design conceptualized by the ocean's movement, featuring gracefully flowing curves all around on every level of the 28-story tower.
Our committed team of model makers in Lebanon executed this architectural gem in a 1:200 scale of precise proportions.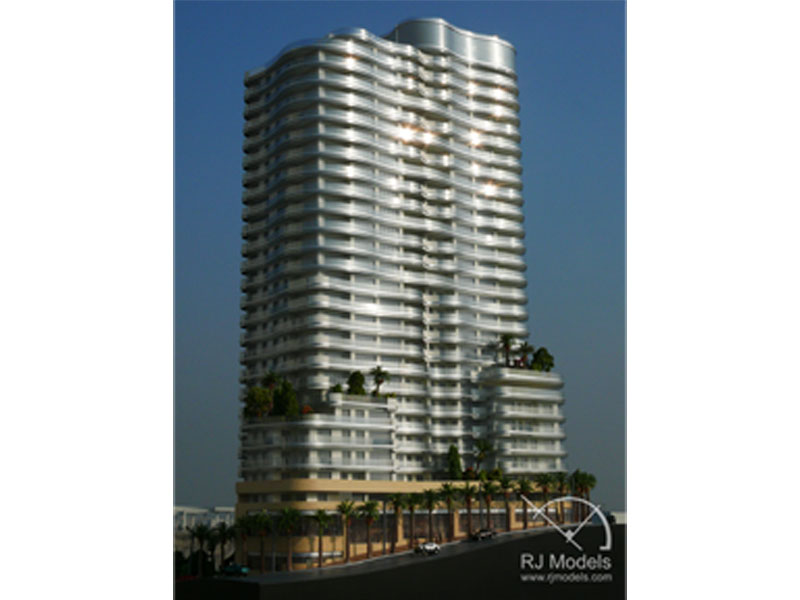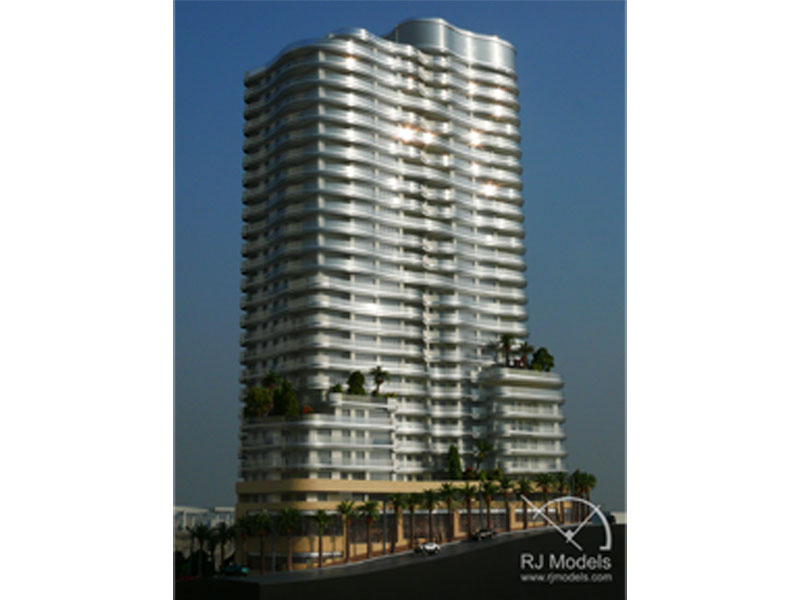 DAMAC Properties developed the structure to become the first Versace home branded-luxury building in the city.
RJ models' professional modelers used superb quality metal as the framework of the model to ensure its stability.
Additionally, maximizing the advantages of having a spectacular location, it is depicted using translucent material for the windows.
Giving the model a livelier vibe is the addition of foliage natural to the location and model vehicles.
On-point installation of warm lights with some colorful ones delivers a natural and sophisticated look.
Granted the honor to model this "Best High-Rise Architecture" winner in the country, RJ Models truly gleams with pride.
Conclusion
Lebanon will never be left behind in terms of masterfully crafted architectural scale model production.
Our architectural model building team delivers its top-notch skills via the model church in Lebanon's exquisite craftsmanship.
A project's technicality would not be a hindrance for our team like 3D printed model to satisfy the client's every fancy, satisfaction guaranteed.
RJ Models would never settle for anything less than bringing true to life masterpieces through scale model making.
Just like the 3D architectural visualization presentation can simply be mistaken as a real-life photo taken on site.
That has always been why RJ Models has been known for, trusted worldwide by governments, developers and top architectural design firms.
Leader in World Class Model Making
Any questions about architectural models,just feel free to contact us
We will never rent or sell your email to anyone.
Contact

RJ Models

& Start Making You the Top
Our vision is making the top quality architectural models to everywhere in the globe.