Concept Yacht Model is commonly used to form, facilitate and upgrade design ideas and schemes. The maritime model brings designers' minds into reality.
Compared with hand-drawing drafts and 3D computer renderings. Designers are inspired and benefited enormously by concept yacht models.
With a vivid representation at hand, maritime model experts readily identify starting points to analyze and modify various boat elements and structures.
Ambitious boat architects endow yachts with characters and uniqueness. Concept Yacht Model visualizes and vitalizes their innovative design plans on paper.
Concepts are transformed into individual one-off maritime models. Concept yacht models just expose simplified spaces with a few beautifully clean lines.
But they materialize designers' intentions with reference to colors, materials, and forms.
You can easily appreciate those yachts' distinctive profiles. They are stylish, lovely, elegant or classical.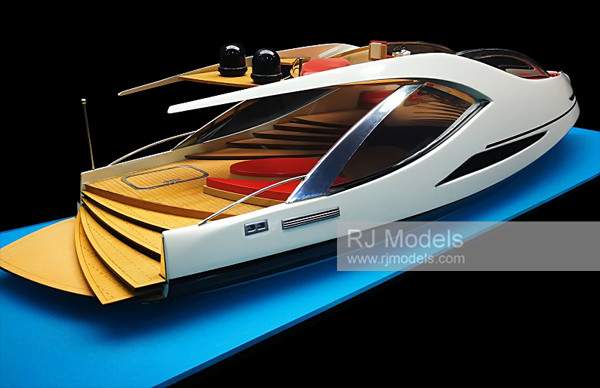 Simple Steps to work with us for custom Maritime Models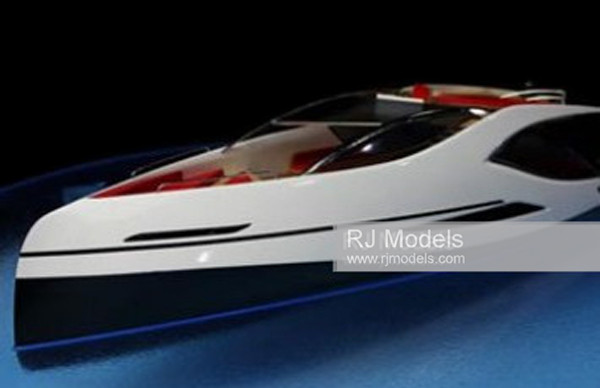 Concept Yacht Model
Scale: 1:40 | Size: 550mm x 250mm | Production Time: 15 days
The concept yacht usually represents the latest technological achievement of the era. It indicates the future development direction of the shipbuilding industry.
Major yacht companies in the world have spared no expense to develop the concept vessel. It usually unveiled it at the international yacht shows, like world-renowned yacht producing companies Oceanco, Blohm+Voss, and BMT Nigel Gee.
The concept yacht has advanced ideas, reflects unique creativity. It applies the latest technological achievements, its appreciation value is extremely high.
When the contrast of the designers' unlimited imagination and limited production capability shows up, the conception yacht model's significance is noticed and valued by the public.
A thoughtful and delicate yacht model can help designers to visualize the concept exists only in their brain. It let the masses can appreciate their cutting-edge idea and boundless conceive.
RJ Model's advanced technology and progressive craftsmanship always ready for whatever you need. It will be greatly honored if we have the chance to promote the progress of the shipbuilding industry.
With over 500 ship models being created every year, we thrive on maintaining consistency of delivering high quality ship models.
RJ Models is a word renowned A-list ship model making company,founded in 1995.
Our ship model makers possess a broad range of experience,with a high reputation for being specialists within our industry.
RJ Models has an extensive team of multinational and experienced shipping professionals in place with tight deadines for your ship models.
Contact

RJ Models

& Start Making You the Top
Our vision is making the top quality maritime models to everywhere in the globe.